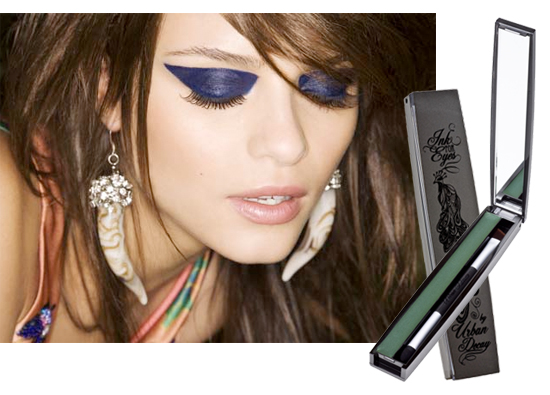 We do love a new Urban Decay goody, there's just no two ways about it, and they've pulled out all the stops for autumn /winter. On counter in September will be three new launches: Ink for Eyes, Complexion Primers and separate Lip and Eyelash Primer Potions.
Lets kick off with Ink for Eyes, yeah? Five jewel shades (green, purple, navy, green, black, brown) will be on offer, packaged in slim compacts decorated with a peacock on the outer case.  But that's not the big news - nope, each is imbued with a fandango called Nylon 12 technology, which helps stretch the formula across skin while cutting down on jagged edges and drag. Oil absorption and long-wear abilities are also built in. Sounds ace - looking forward to giving these a go. You'll find 'em at UD stockists in September for €20 a pop.
Wanna see the other two launches? Info and pix are after the cut!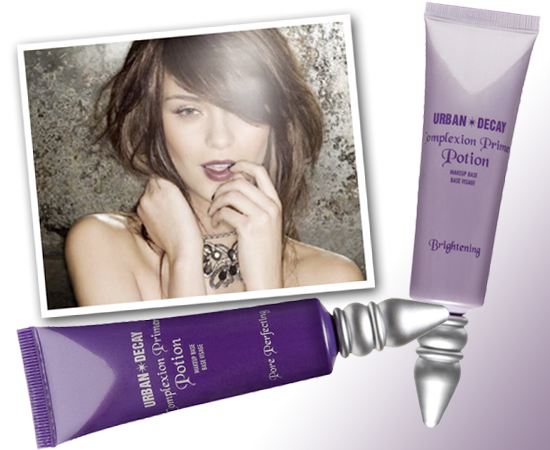 Advertised
You're looking at the two new complexion primers. I'm immediately noticing that user-friendly packaging - lets hope UDPP starts appearing in a similar fashion soon, eh? The two new complexion primers on offer are split into brightening and pore perfecting. Each is €23, and essentially, brightening is for skin that needs a moisture boost, and pore perfecting is for oilier, wider-pored gals.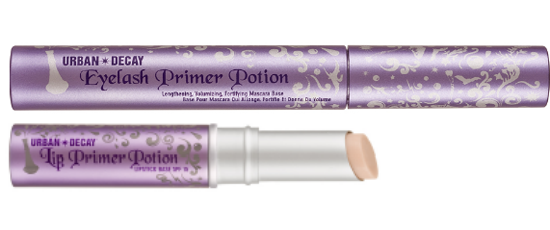 Two more primers finish off the new season offering. Of course you could argue that this amount of primers isn't strictly speaking necessary, but sure a fool and her money, etc. These babies are for eyelashes, above, and lips, bottom. You'll lay down €15 a piece and the eyelash primer promises to thicken lashes, while the lip version helps colour stay true and last longer.
All primers will be available from September too. What'll you splashing out for?