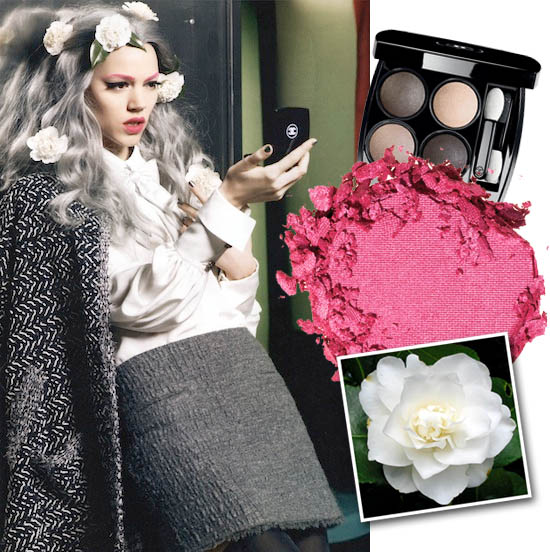 If take-the-eye-outta-your-head oval nails, low-slung '80s style blusher, and dodgy eyeliner were a bit tame for your tastes, today's autumn/winter trend might be right up your street. Chanel's AW11 magazine ad campaign includes shots of model Freja Beha Erichsen leaning against the side of a photo booth, sporting Graphite nails and pouting into what looks like the the Prélude eye shadow quad, all the while rocking a mass of tumbling platinum waves and shocking pink eyebrows.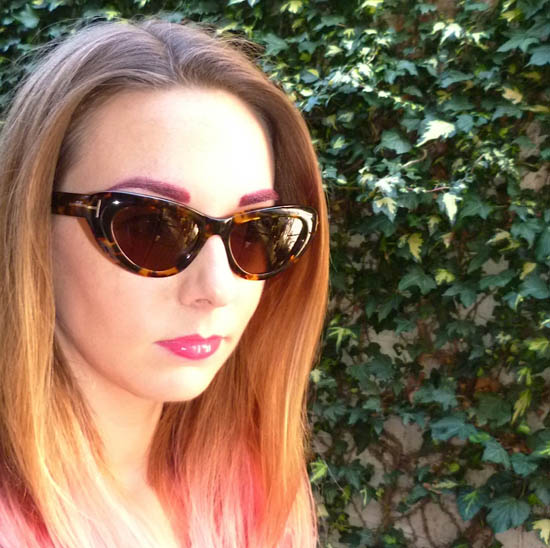 I just tried the eyebrows, as you can see, but I have created a step-by-step guide to show you how to recreate Freja's complete look at home. Sure between this and Testy Broader's hot tips, you're pretty much all set for the season ahead!
Advertised
Procure a nice curly grey wig. Alternatively, use a GHD/curling tongs to coax long straight hair into messy waves.
Empty a can of talcum powder or original Batiste into roots, mid-lengths, and ends of hair (2-3 cans may be required, depending on length.)
You can't use hair dye on eyebrows, so your Manic Panic or Stargazer pink are no use here, and Eylure have yet to bring out a brow tinting kit in pink. Not to worry. Get busy colouring them in with a waxy hot pink eyeliner or lipliner pencil or brush through a thick opaque pink gloss (I can see Sleek Pout Paint in Pinkini or Mauve Over working here) to create a slightly tacky base, and then apply pink eyeshadow over the top.
A few strategically placed white camellias and camellia leaves complete the look, but since they're out of season white carnations will do in a pinch; your local garage forecourt should be able to hook you up.
Chanel pic credit: stylesight.com