 People often ask me what my favourite thing to do is when it comes to being a make-up artist and to be honest, it's quite difficult to narrow it down.
You see, I love variety, and that certainly comes with this job; one day I could be on location doing make-up for an advertising campaign, another day I might be in a studio doing a beauty shoot or (as I was last week) I could be working on a runway show.
The latest show I worked on was all about AW15 style and cosy looks. My call time was 12.30 to come in and set up, show time was set for 7.15pm.
And here's what happened in between:
12.30: Arrive and set up my station. As with any runway show, my first port of call is with the rails where I can see the collection and who is going to be modelling it too. Over all there was a distinct 1970s influence to this show, (a trend which we first saw in SS this year and is set to continue through the winter and into next year too) so immediately I started thinking about warm tones for eyes and a beautiful healthy gloss on skin.
1pm: Before the show and even before the models arrive, the team all talk about what their plan is, the looks they're creating and how it'll all fit together.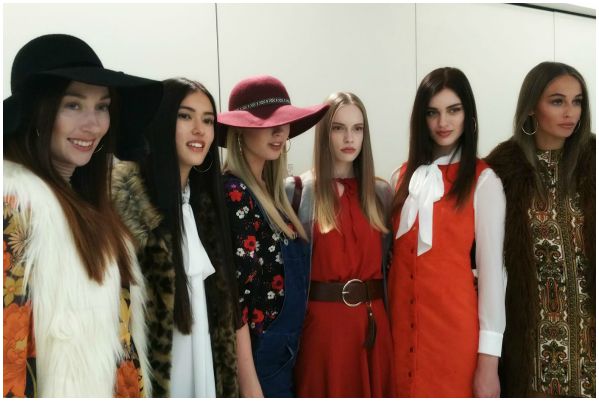 2.30pm: Press call shoot - photographers from newspapers arrive to take some pictures and conduct interviews about the show, the collection and trends.
3pm: The other models arrive and are immediately thrown into either make-up, hair or additional fittings to make sure their clothes are all perfect for the show.
Advertised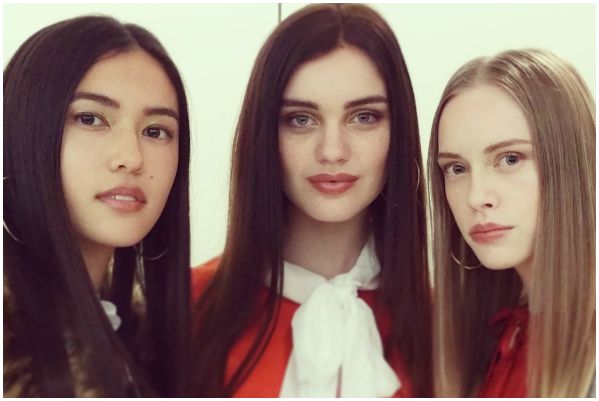 5.30pm: Rehearsal and run through -  now is the perfect time for us to see how all the clothes look on the runway as well as the make-up and hair underneath the lights. At the time I remember thinking that I wanted a little more shimmer so added a touch of gold on the inner corner of eyes to catch the light as well as changing the lip from a matte nude to a gloss.
6pm: Back into hair & make-up after changes have been decided upon and also a little visit from the social media team who were taking backstage snaps a doing mini interviews about the looks created.
6.15pm: Just enough time to squeeze in a quick touch up for Vogue who was djing for the event before the audience starts to arrive.
6.30pm: The audience have started to arrive!
7pm: Everyone is in their 1st looks and ready to go, final checks are done for lips, hair, nails and any little bruises/marks on legs are covered.
7.15pm: Show time! Hair and make-up always stay close to the entrance of the runway so we can check everything before the girls go out after each change of clothes.
7.45pm: Tidy up, pack everything away, go home, make tea!
Advertised
Are you a fan of the autumnal looks, both in fashion and make up? What are you favourite picks? And if you have a piece that's coming out of retirement as the weather cools down, we want to hear all about it!