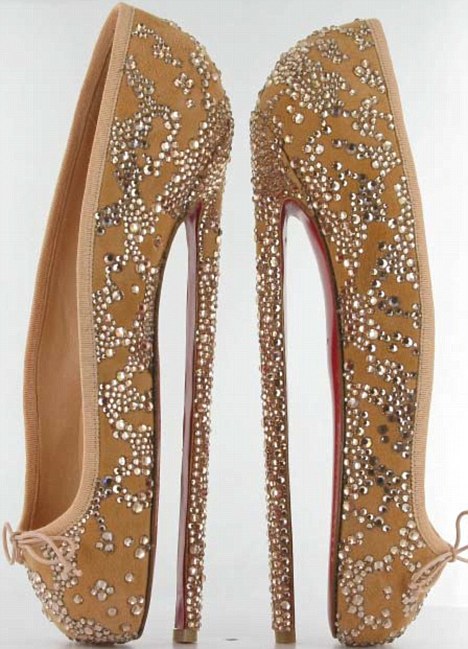 Holy hell Batman.  When I saw these one off designed by Christian Louboutins earlier this year for a charity auction to support the English National Ballet I actually gasped.
They are so ugly.  8 inches of ugly. And they look so feckin painful.
 Surely even Posh would have problems with these yokes?  The thing with these shoes is that they were so obviously designed as a talking point - as a publicity driver for a fund raising event.  But the love for ballet heels exists in the real world (mostly in the twilight world of fetish clubs it's true) and all sort of variations exist.  They all have one thing in common though.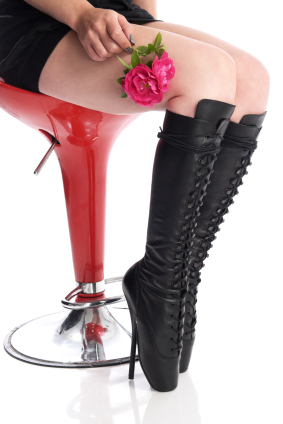 Looking more like hooves than shoes (the toe is normally blocked off) they are ridiculously difficult to walk in and are skyscraper high.  But despite being astoundingly bad for feet and backs there are devotees of this trend.
Advertised
Tutorials abound on You Tube showing that it is actually possible to walk in them.  A few steps anyway.  The clip below goes on for about five times longer than it actually needs to - but still gives a good idea of the horror
And it got me to thinking.  How much money have we all spent on shoes that we just couldn't walk in?  Ones that were too high, too tight or downright badly designed.
Give your guesstimate below!