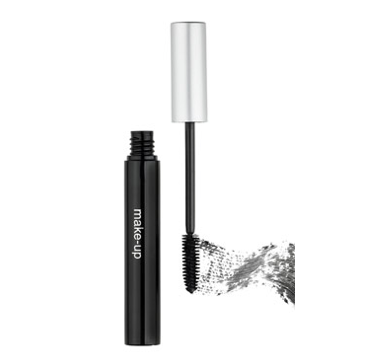 I can't let my lashes go naked while I wait for my Maybelline Great Lash to mature, so I've picked up another supermarket choice to try out in the meantime - Barbara Daly Full On mascara, €6.96, from her makeup range for Tesco.
This budget line has a number of highly rated products, many of which we've looked at before and includes a few different types of mascara. Full On mascara promises volume and texture for dramatic effect, which sounds promising. Perhaps best of all, it's ready to use as soon as I open it - no waiting period involved!
Full On mascara comes in a fairly unremarkable tube, but at the price I don't suppose anyone is complaining. The brush is nice - it's wide and full, with close-set bristles which coat each lash evenly and comb them into position nicely. And the formula is good - straight from a new tube it's dry enough to give defined lashes, hold a curl and add some volume and length, all without leaving my lashes feeling dry and brittle.
Advertised
On the downside, this isn't terribly pigmented, which I really notice when I remove my makeup. My lashes are already dark, but I like a good inky black mascara to really give them a boost and Full On mascara is missing something here. It also isn't quite as... well, full on as I had expected from the name. This is more of a daytime mascara in my book, not for those seeking dramatically full lashes.
The final verdict? Not bad for the price and I'll continue to use it for daytime, but I'll be on the hunt for something new to try next.
Pic credit: company.co.uk