 bareMinerals Complexion Rescue Defense is designed with modern life in mind. It offers traditional SPF and blue light protection too.
Complexion Rescue Defense is the brand new skin tint from bareMinerals. So far, so ordinary, right? We've seen plenty of new skincare/makeup hybrids throughout the years. But, this is the first of its kind, purely designed for modern life. But is the addition of blue light protection important? Apparently so.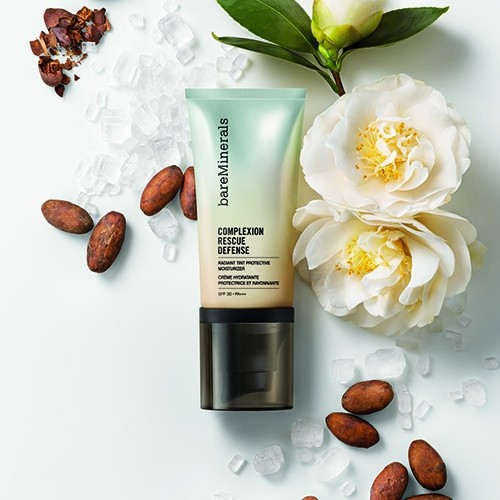 bareMinerals Complexion Rescue Defense €45
The idea behind Complexion Rescue Defense is to offer skin protection for indoor and outdoor living. Why do you need protection indoors, you ask? Just take a look at your smartphone, tablet or laptop and there's your answer. Studies show we can clock up to ten hours of screen time on a daily basis. It's a little scary, right?
But what's so bad about screen time? Surely scrolling through Instagram, taking a few selfies and replying to a few emails isn't the end of the world? Not really, but the blue light that's emitted from devices has been known to have adverse results on us. From lack of concentration, being unable to sleep (our brains register blue light as sunlight) to potential skin damage.
Advertised
bareMinerals Complexion Rescue Defense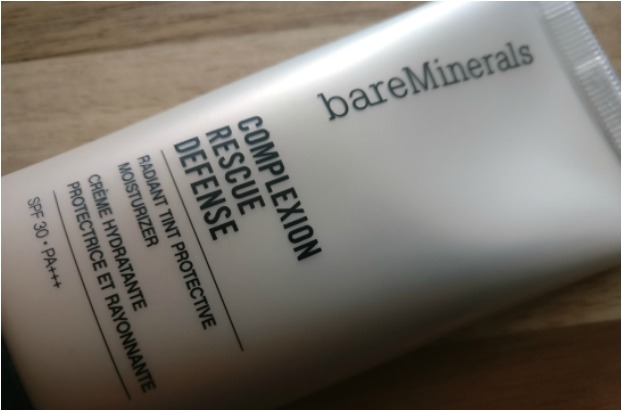 Complexion Rescue Defense contains natural ingredients to defend against that damage, including cacao extracts. But as well as defending against blue light, there's also SPF 30 PA +++ to protect against UVA and UVB rays. The formula is free from sulfates, chemical sunscreens, mineral oil and synthetic fragrances too (always a bonus).
When applied, the texture is lightweight. It performs and feels more like a primer. Skin feels like it can breathe, and is a far cry from sunscreens of old with their sticky textures. Tone and texture is evened out and skin is given a soft focus glow. I tried to capture it here, but I don't think my before and after does it much justice (sorry about that). In person, the difference is subtle but still noticeable. Think natural glow vs high shine highlighter.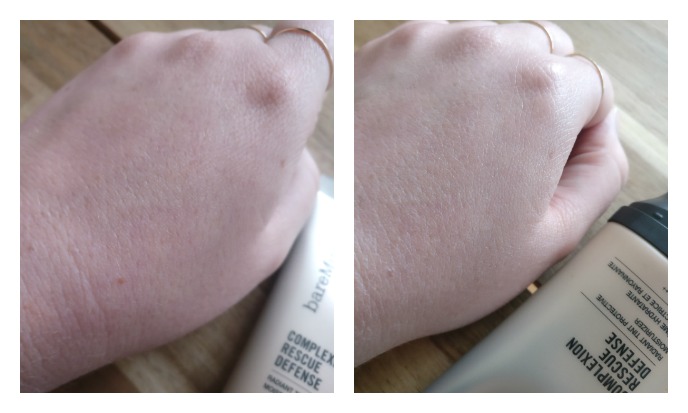 Advertised
I've been using Complexion Rescue Defense for about eight days now. Throughout the day, this has kept my skin feeling hydrated and hasn't caused any excess oiliness. Whether or not it's keeping me looking (relatively) young is yet to be seen. But, better safe than sorry!
Have you tried this yet? Would you be tempted?