 When you want your skin to look like skin (only better), then Bare Minerals is the way to go. And their new long wear, liquid formula fits skin like a dream.
If natural makeup is your go-to, then September 7th is a date for your diary. Why? Because that's when 30 shades of the new BAREPRO liquid foundation (€33) hit Debenhams. And trust us, you won't want to miss trying it out.
The new formula gives skin a flawless finish that doesn't look like makeup but also doesn't wear off. So basically, a more refined, polished version of your complexion that lasts all day. And who wouldn't want that?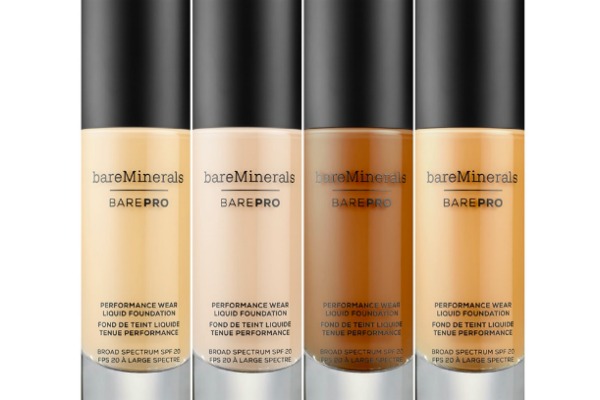 OK, I might possibly know someone who doesn't want that... and that is Miriam, our lovely editor. You see, she is a die-hard devotee of Double Wear and loves proper, full coverage foundation that leaves a porcelain, perfect finish to skin. So if you're also a DW fan too, this mightn't have quite enough coverage for you. But, if you like formulas such as Lancome Teint Idole or Bourjois Healthy Mix then you'll definitely like this.
Advertised
Personally, I adore the Bare Minerals BarePro powder foundation which launched earlier this year. It gives just enough coverage to get rid of redness and mattify during the day. But I was looking for something with a little more coverage for night time or for days when my skin wasn't playing ball. And that is when the new BarePro liquid formula comes in.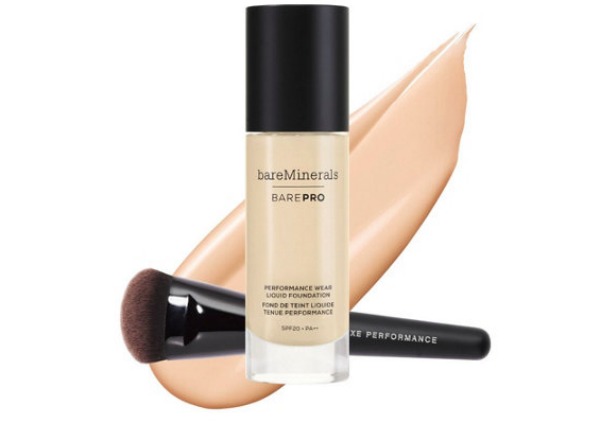 This breathable, creamy foundation blends easily and gives coverage that's buildable from sheer, to medium to full. But, it's full coverage for people that hate full coverage (if you know what I mean). BarePro doesn't budge either, which is surprising given how light it feels.
Over all, if you're a fan of Bare Minerals, then the likelihood is you'll love this. But as we know, foundation is such a personal choice. One person's golden ticket is another one's dead duck. For me, though, it's a thumbs up.