 Everyone has dark circles during the festive season. Here's what to do when you have them all year 'round.
Party season has been and gone. But our dark circles still remain. Tiredness is the most common cause of looking like you've been punched in the eye, but it's not the only factor. Salt intake, lymphatic drainage, bone structure and - hurrah - genetics all play a part in how dark your circles can be.
I have year-round dark circles. They get worse when I'm not getting enough sleep (which is always, sigh), and when I don't drink enough water (that I can combat immediately). But my twin sister suffers from the annoyance too, which leads me to the conclusion that my dark circles are here to stay. Well, they're there to stay unless I do something about it.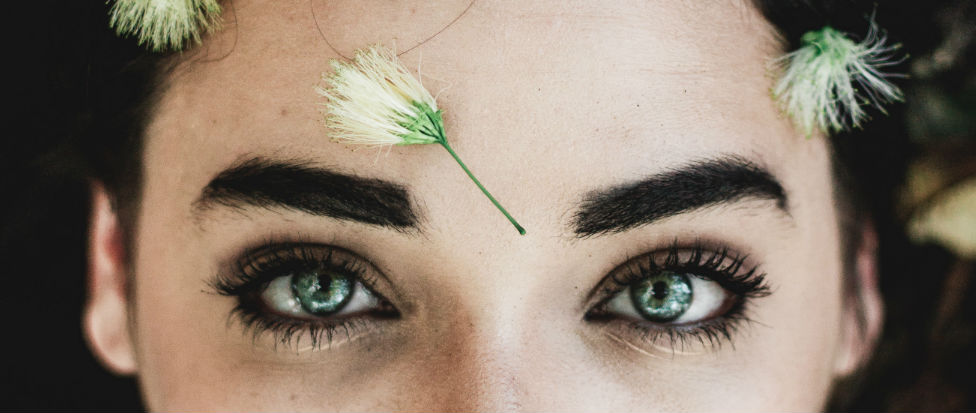 The quick fix
The quickest and easiest fix is to conceal with makeup. As Beauties, we all know that highlighting should catch the light to give the illusion of bright and fresh skin (the opposite effect of dark circles). However, generic highlighting can make the circles look worse. If the circles are not concealed properly first, highlighting will draw more attention to the darkness as opposed to brightening the area.
Because they are typically blue/grey/greenish toned, the concealer you use should have a warm undertone to counteract. The concealer should also be a shade darker than your skin. Also, concealers with an orange hue can colour correct the eye area.
A liquid concealer is usually the best texture to go with as it is light so it won't cling to any fine lines or wrinkles. If your dark circles are particularly deep you might need to go for a heavier consistency like a cream concealer.
Use a concealer brush or your ring finger to apply the product. Apply it right at the inner corner, nearly touching your nose and under the eye and pat it on with a light tapping motion.
Advertised
Do creams work?
Dark circles can be tough to tackle with a cream because of all the various contributing factors. However, if you choose wisely, a cream for dark circles specifically can produce positive results. Ingredients to look out for in an undereye cream are caffeine, hyaluronic acid and retinoic acid.
Going all in
I have recently been informed of the tear trough filler. It's a cosmetic procedure that reduces the appearance of dark circles quite dramatically.
If you're not keen on the thought of fillers, but you're not averse to going the extra mile, a vampire facial could do the trick. This technique involves injecting your own blood into the target area and it's been proven to give amazing results.
What to do today
Advertised
Think about what might be the cause of those pesky dark circles. If the factor might be sodium intake or exhaustion, these are issues that can be addressed from today.
Are you concerned about your dark circles? Would you consider injections to tackle them?