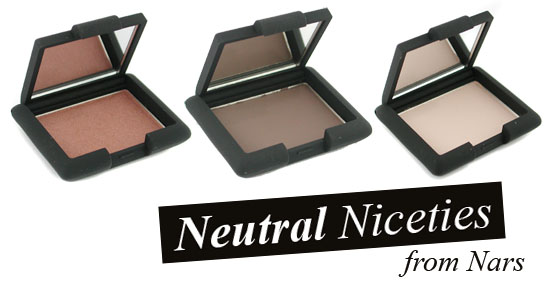 EVERYONE needs a coterie of neutral shades in their beauty kit. Yep, I'm suckered by jewel tones, duochromes, iridescent shine and multi-dimensional pigments as much as the next gal, but having a few basic colours in your bag, like an ivory or cream, beige, bitter chocolate as well as pale browns and greys are beauty underwear that are as important as having the right size bra on. Problem is, they're booooring to have to spend cash on, aren't they?
That's where Strawberrynet comes in. I was having a bit of an auld browse around t'internet over the weekend and spotted that the site has tons of Nars products on it at the mo.  And handily, lots of them are nice neutral shadow singles in matte, shimmer and sparkle, at €17 a pop.
Advertised
Still pricey for a single colour, I know, but this is a quality brand and considering they're about €23 down't shops you're saving a fair few quid.  Pans are a good size, pigmentation from this brand is generally excellent (don't take the shadows around with you, they're so buttery they crumble easily) and they apply and wear well.