 This undereye concealer is one of many, but if you only ever try one, this should be it.
Finding the perfect undereye concealer can be a challenge. You want to, need to, cover those craters below your eyes, but you don't want to end up with cracked or cakey looking patches.
When shopping for concealer, the one thing that is very important to take into consideration is that there are two different types, one for blemishes and one for under the eye. The one for blemishes should be a heavy consistency and the one for around the eyes should be lightweight and buildable with somewhat of a satin finish to bounce light from dark circles. It should also be hydrating, to avoid cracks and cakiness.
NARS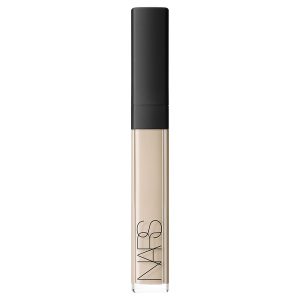 Advertised
That is exactly what this hero product, the NARS Radiant Creamy Concealer, does. It ticks all the boxes. It doesn't cake or stick in lines, it's heavy enough to cover dark circles, but light and glowy enough to relieve tired eyes.
If you simply want a great concealer for your under eye area that really, definitely works, don't try any other. It doesn't have iconic status for nothing.
We've also chosen our number one concealer for blemishes... but we'll wait 'till tomorrow to reveal that one. Stay tuned!
By the way, if €30 is just a little out of your price range, we've found this dupe from Maybelline. Don't tell us we're not good to you!