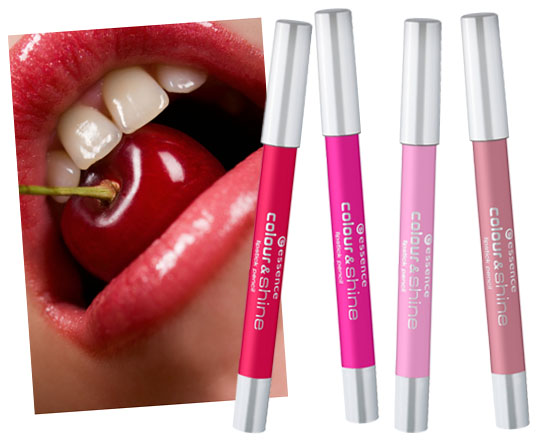 Firstly, what a price: €2.49. I mean, you can't buy a litre of milk for that (or, er, can you? Yeah, maybe you can). Ahem, anyway, point being, a cent under two fifty is pretty damn cheap, isn't it? And while the name of this product is slightly misleading, as they're far more like a sheer gloss than a lipstick, the four shades on offer are very pretty and wearable.
I've got that shocking pink, second from left, (it's called Party Goer) and on the lips it's a transparent pink that's nice for day - you're not getting anything like the intensity of a creme gloss or a lipstick, but equally you're not getting a sticky, gloopy mess. It feels moisturising on the lips and has enough shine to be noticeable, but not so much that hair attaches itself to your pucker the second the wind gets up. Smells nice, too.
Advertised
Naturally enough, this stuff doesn't hang around for long, but the pencil is large and pareable, so that's grand. Oh, and I mention the price? Yup, I did. Nuff said so - a decent purchase for a very wee outlay, I think.