 Nail trends for SS19 are fun, pretty and a little unconventional. Here's our guide to the four biggest trends and how to wear them.
Nail trends are some of the easiest ways to change up your look from season to season. This spring/summer there are four key trends when it comes to nails. We're looking at what they are, and how to wear them. The good news is, there's something for everyone whether you're more of a classic kinda gal, or prefer something more daring.
We love nail trends because they allow you to experiment with colour and textures you might otherwise avoid and can add a little splash of fashion know-how without breaking the bank. After all, with new formulas hitting the market all the time, there's no rule that says you have to go luxe with your nail polishes. Cheap and cheerful nail colours, such as the new Essence Shine Last & Go gel polishes I used for this shoot (€1.95 each) are just as on trend as their expensive counterparts. It's all about how you use them, right?
Here's our guide to the key nail trends this season.
Two Tone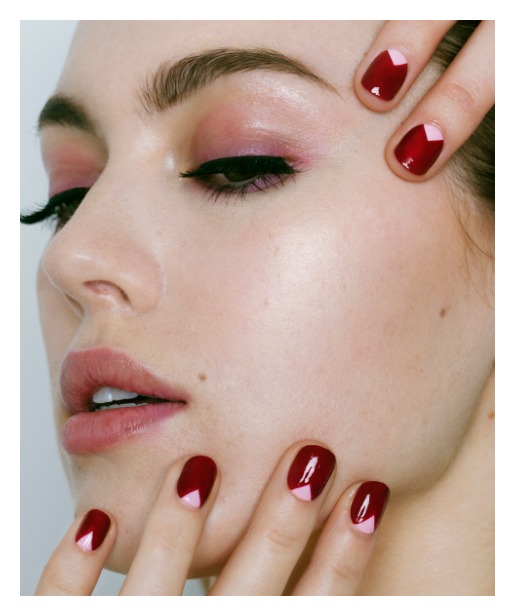 Two-tone nails are essentially a play on the classic French Manicure. Here, I chose to use pink and red, but you could go for pink and white á la the Jeremy Scott show at NYFW. Alternatively, you could use black and gold as we saw at Gareth Pugh during London Fashion Week. When it comes to shape, there are no rules - go vertical, horizontal or shaped with your lines.
Glitter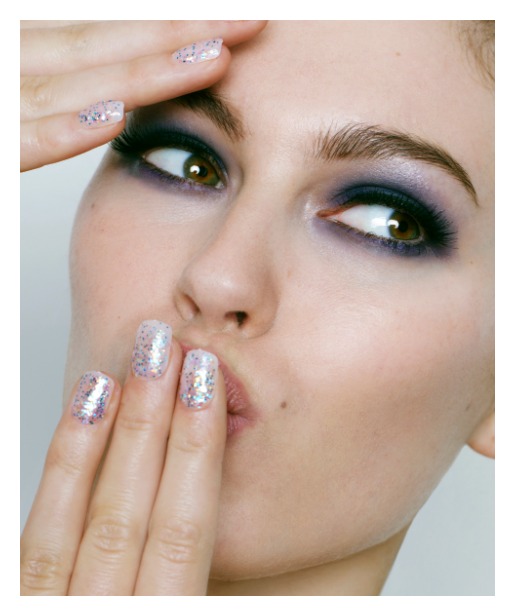 You might have packed all your glitter up after Christmas, but bring it back out again! Glitter nails were seen on the Anna Sui runway in New York and looked anything but childish. The trick with this is to really, really pack it on.
Advertised
To create this look I used a special technique to assure opacity. Start, by covering your cuticles and around the nail bed with a small amount of latex eyelash glue. Then, instead of applying the polish directly from the brush, brush it onto a small cosmetic sponge. The reason for this is that the sponge will absorb some of the polish but retain the glitter. Wait a second, and then dab the sponge onto your nails. Continue the technique until you have a strong finish, then gently pull off the protective latex layer, apply a top coat to seal - and voila! Amazing glitter nails, with far fewer coats to wait to dry!
Dark Metallic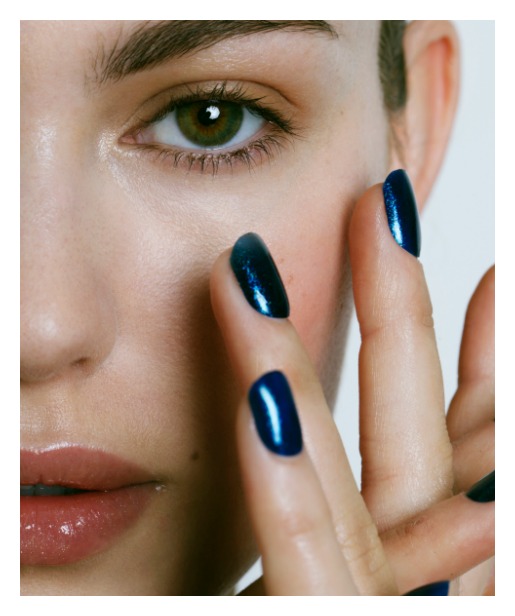 Classic and chic, dark nails always look ultra-polished. Usually, though, darker shades are reserved for the winter months but this SS19 they popped up at a number of shows. Navy and deep green were key shades, but you could opt for a dark metallic red too. To keep things light and summery, apply a shiny top coat to help the light catch the metallic flare.
The Individualist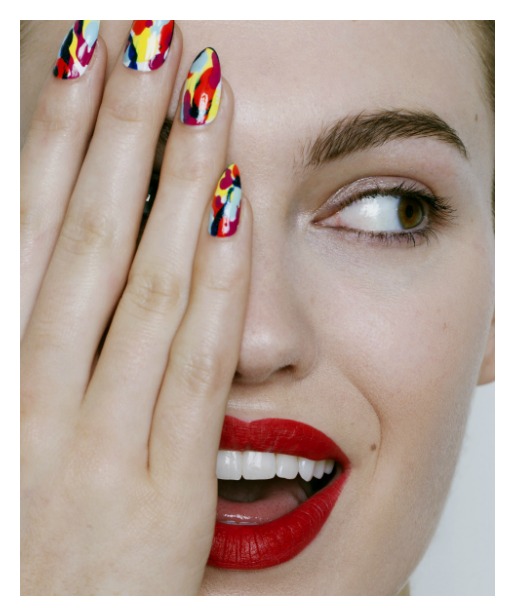 By far, this is our favourite trend of the season. The Individualism trend is all about going for whatever you like. So really, you tailor your look to who you are.
Here, I chose to go for an artsy finish, because I love colour! The look was created using five different shades including a white base (to make it look like a canvas), the new bright yellow "Mrs Bright Side" from Essence as well as "Heatwave" and "Take me to Heaven". I started with the white, then dripped colours on, overlapping them for a paint style effect. Once they dried, I added a top coat to seal.
White of the new season trends is your favourite?
Advertised
Credits: Photography: Emily Charlotte Greene / Makeup & Nails: Sarah Lanagan  / Model: Caoimhe @ Andre Roche Agency