 Foundation is something we love to talk about here at Beaut HQ. And we've found a brilliant one that is only €5.60.
Foundation is a product we never tire of testing, be it budget, luxury, sheer, medium or full coverage. We love trying them all. So keep chucking them at us, please! You see, our whole team is a little obsessed with skin. We're constantly on the hunt for products that will help balance our skin and reduce shine, but also create a soft healthy glow. We're not asking for much really... are we?
There's something particularly satisfying about finding a good budget one, though. And that is exactly what we've done. Essence has launched their new collection for AW18 and in it is the #INSTAperfect foundation.
Our initial reaction was, "Is this a Mac Face and Body dupe?'. The answer is yes - and no. The packaging is certainly similar, that's for sure. #INSTAperfect's formula is also lightweight, but not as watery as F&B. It gives a soft matte finish to the skin rather than a sheen and is waterproof (always handy for rainy days).
Advertised
As it has a matte consistency, it's the type of liquid foundation that suits being applied with your hands. This technique helps warm up the liquid so it blends more easily over skin. The effect you get when it's applied with a duo fibre brush is good too, but requires more time and patience to create a flawless finish.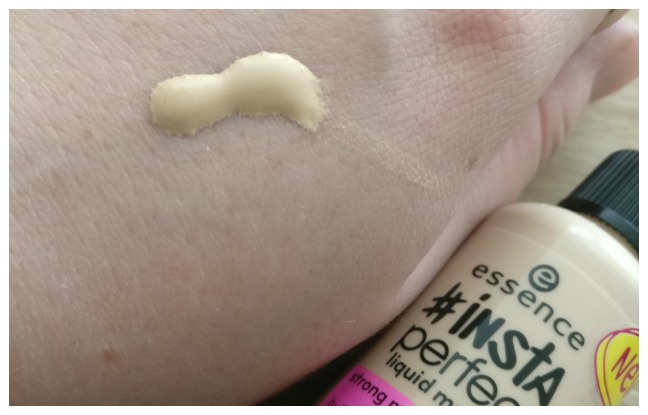 Essence #INSTAperfect Foundation in Funny Ivory €5.60
Something that's worth noting is that #INSTAperfect comes in nine shades. Which, while not as impressive as some budget brands, is a massive improvement on Essence's previous three of four shade options which were very limiting. In fact, overall this is probably the best foundation they've ever launched, especially in terms of texture and finish. It lasts well throughout the day and the buildable coverage means you can customise it to suit your preferences.
Will you be giving this budget newbie a whirl?