 Hello sunshine! Finally, we can channel our inner Gisele and start sporting a look that actually matches the weather rather than just wishful thinking. I'll keep things quick and easy because after all, this kind of style centres about being care free and natural, plus - you don't want to be spending hours faffing with make-up and curling tongs when you could be having fun in the sun.
Traditionally, the "beach babe" look involves glowing, bronzed skin which is something that most of us Irish gals love, regardless of whether it's summer or not. Now I will admit, I'm not an aficionado when it comes to false tan as I had a few bad experiences when I was younger so just gave up after a while and embraced the pale. I have worked on a lot of weddings though and tan inevitably comes up in conversation with Cocoa Brown, Karora and St Tropez being the usual top picks for brides/bridesmaids.
Another thing that crops up is the question of how to fix a patchy bit of tan be it around fingers, elbows or heels. My trick is to use a dry cotton pad and some whitening toothpaste which lifts of the excess colour easily so you're not having to scrub your skin raw.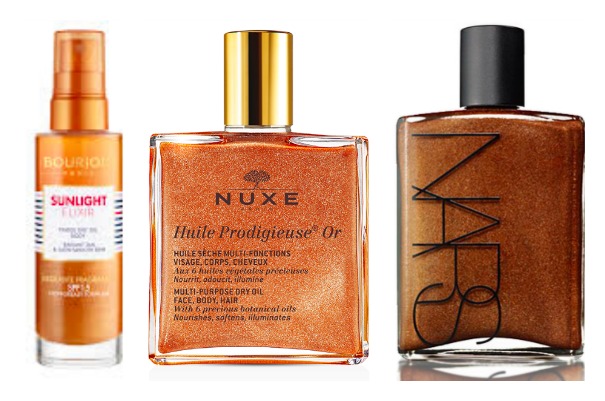 If you don't have time, or don't want to go down the false tan route you can always warm up your skin using a shimmering dry oil such as the new Bourjois Sun Elixir (€16.99), Nuxe Multi-purpose Oil "OR" (€29) or cult favourite NARS Body Glow (€65) to achieve a beachy, sun kissed look in an instant. These are the types of product I'd usually use on a photo shoot or if I was going to a wedding myself as they not only deliver that little bit of colour but also make your skin look extra healthy and moisturised.
Wavy, textured hair is also part and parcel of the beach babe look but not all of us are blessed with natural texture or curls so what can be done? There are a few different ways to create texture in hair whether it be through using products or by curling hair with a wand/tongs. If you've tried and failed at curling your hair (especially at the back) then here's a little tip I learned from a session stylist I worked with on a shoot that made my life so much easier:
Advertised
Put your hair into two, Pippy Longstocking style pigtails (or 3 if your hair is very thick)
Take sections from each ponytail and curl them - making sure you alternate which direction the curl is in
Pull out the hair tie and shake your hair out. Voila! Easy curls both front and back.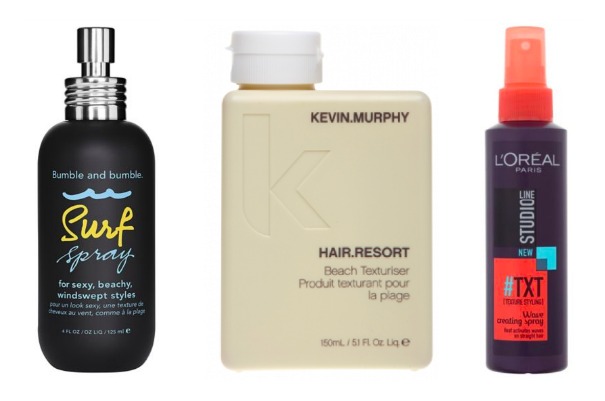 After you've put a wave in your hair, or if you've naturally got one, products are the next step. I've tried quite a lot of different hair products and found that sea salt spray is magical when it's good (i.e. Bumble & Bumble €28.50) and crunchy as hell when it's bad. Similarly, bad texture pastes can be very heavy, leaving your hair looking more hobo that boho, which is why I love Kevin Murphy Hair Resort (€24); which is nice and lightweight.
If you don't want to be spending €20+ then the budget friendly L'Oreal TXT  Wave Creating Spray (€4.99) is worth a look. The main trick with these is to start with just a tiny amount and add more if needed.
All that's needed to finish off your beach babe look now is a touch of bronzer and some fresh, natural make-up and you're good to go!
Advertised
Will you be putting these tips to use this summer? Have you any of your own you are willing to share?