 In an ideal world, that classic Hollywood glam look would suit everyone and be easy to wear, and we would all get married looking like Marilyn Monroe.
Unfortunately, it's not the case. I see hundreds of brides every year, and each and every one of them has the same questions and ideas about weddings. This is not a good or bad thing but I mention it so that you understand some of the factors I am talking about.
Your wedding day is a day where you should look like the most perfectly polished, flawless version of yourself. It's not a day to try something new. When the day is over all you have left of your wedding are stunning memories and beautiful photos. You don't want to look back years from now and have your children asking you who's that girl in the photo with dad on the mantlepiece. You want them to say you looked stunning.
A red lip takes a specific type of makeup to pull off. I'm not saying you can't wear it, I'm saying if you choose this look for your wedding, be aware of the factors that come with it. It will be a case of having to check on your lips constantly throughout the day and having to reapply it yourself (unless you make like the Kardashians and hire a glam squad to follow you around on the day) as its a high maintenance look. Once you are comfortable with this then it's very much an option for the day in question.
The other thing that you should be aware of is that it's important for the skin to look flawless. Now you certainly don't have to wear so much foundation it starts to cake but the makeup on the skin has to be applied in a certain way to make it look flawless and last all day. The red in the lipstick will pick up any redness in the skin and highlight it so it will basically make your skin look redder if it already has red or pink tones in it.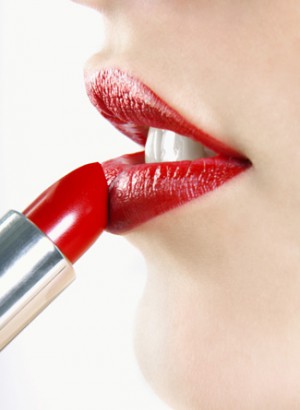 Which brings me to my third point, choosing the right tone of red lipstick is vital. We all have different skin tones, and if you are unsure of yours this article might help you here.
Once you have identified your skin tone you can choose your red lipstick accordingly.
You're going to need a blue tone red lipstick. This will be most complimentary as the blue tones will neutralise the pink tone in your skin and as an added bonus make your teeth look whiter.
An example of this is Ruby Woo from Mac.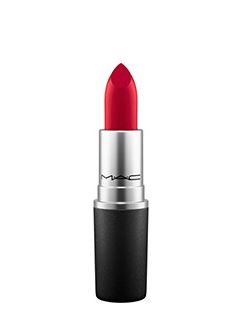 Advertised
Warm tone
You're going to need an orange tone red. This will be most complimentary as it will neutralise the blue tones in a sallow skin.
An example of this is Lady Danger from Mac.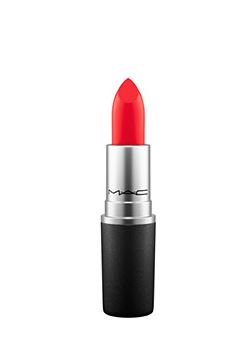 Neutral tone
Go for a more neutral toned red. Neutral toned skin will have a happy balance of warm and cool tones.
An example of this is Mac Russian Red.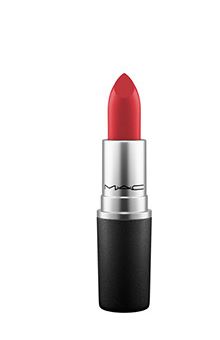 At the end of the day, of course, it is your choice, but now that you have all the facts you can make a more educated decision.
The main thing to think about is the upkeep and the fact that it's a look which gives people a different feature focus. If people - and you - are used to looking at you with your eyes emphasised, a focus on the lip will make you look a lot different than the way people are used to seeing you. So if you are happy with a change in image for your big day, go for it. But if you want to look more like a perfectly polished version of yourself on the day you might want to re-think the red lip look.
It's always good to rule it out if it's been on your mind, so a nice idea is to trial it out on the day of your hen and see how you get on. If you like it you can wear a red lip in the run up to your wedding so both you and people around you can get used to seeing you with your new look.
Advertised
Are you thinking of going Hollywood glam for your big day? If you're thinking of something a little different, check out our top three neutral lipsticks for brides.