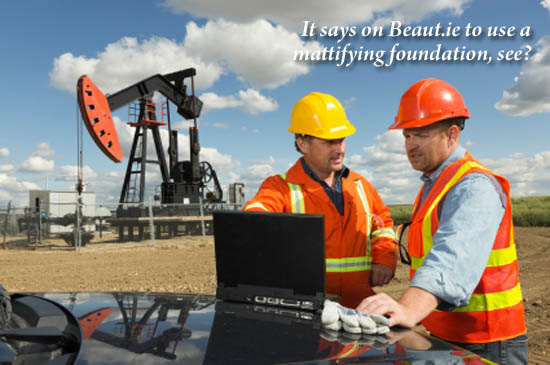 I have exactly the same kind of skin as a huge number of Beaut.ie readers, judging by the results of our recent mini survey. It's combination/oily, dehydrated, sensitive, non-teenage skin that's reactive and prone to congestion and blemishes, dotted with hard-to-shift red marks when those blemishes do eventually feck off, and beginning to show signs of aging.
People with other skintypes generally don't get how frustrating it can be to try and keep skin like this on something approaching an even keel (hands up anyone who has ever had words along the lines of "Oh, I never use anything only soap and water and neither did my mother and she's 158 now and her skin is great" or "Well, oily skin ages much better, doesn't it? So you'll be laughing when you're 75. You'll be able to use your boobs as a belt but at least you'll have lovely skin" directed at them.)
The operation to (a) keep my problem skin under control and (b) magically transform it into a smooth, glowing, poreless sheet of silk is ongoing. It's also the source of one of my biggest beauty struggles: how to cheat the look of normal skin.
I mean sure, I'm a greasy Frankenstein mess of 10 different skintypes stitched together, but I don't want anyone else to know that.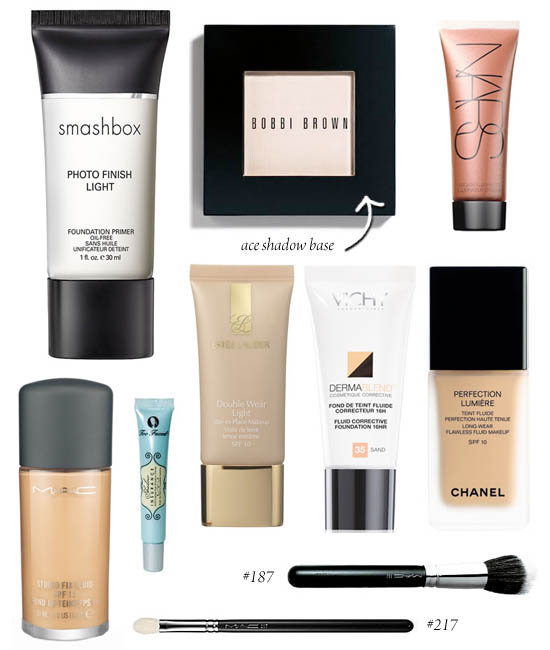 Optimus Prime
Some people think they're a swizz, but I find that foundation and eyeshadow primers act as an effective barrier between oily skin and products to enhance product performance and increase wear time. In addition to perfecting and prepping skin for make-up application by filling in pores, improving the look of uneven skin texture, and diminishing the appearance of lines and wrinkles, they give whatever's applied on top of them something to grip onto.
Smashbox Photo Finish Light is my go to foundation primer. Water-based and free from oil, it also contains oil absorbers to give that initial smooth, matte finish longevity.
To prevent eyeshadow from moving around or settling into the crease of my oily lids, I like Too Faced Shadow Insurance, although sometimes I find that it actually does its job a little too well and makes blending shadows a bit of a nightmare! To combat this, I apply a light wash of neutral powder or cream eyeshadow after allowing the primer to set for a few minutes and then continuing as normal.
Advertised
Know Your Enemy
I love the look of fresh dewy skin and wish I could simply pop on some glowy finish foundation to achieve it, but most simply play up my existing oiliness and slip right off my face before the first tea break of the morning rocks around. Oil-free non-comedegenic liquid foundations in demi-matte or matte finishes are a more reliable bet for my skin, and I then I'll just blend some liquid or powder highlighter across my forehead, the tops of my cheekbones, the outer "V" of my and down my nose to prevent it from looking too flat and one dimensional.
Estee Lauder Double Wear Light and MAC Studio Fix Fluid are my old reliables, but more recently I've added Vichy Dermablend Fluid Corrective Foundation and Chanel Perfection Lumiere to my base drawer, judiciously using NARS Orgasm Illuminator where I feel it's needed.
Brush With Greatness
Make-up artists like to talk about how wonderful fingers are as application tools, but they'll have to prise my brushes out of my cold, dead hands. It's not just that they give a flawless finish: buffing on foundation with my MAC 187 ensures even coverage across all zones of my face. Doing the same with concealer using my MAC 217 prevents it from caking on blemishes.
Frankly, my fingers just can't compete.
Less Is More
All the foundations I mentioned above are pretty full-on in terms of coverage, but I'm also liking several candidates from the new BB cream wave for everyday or casual wear. Whether I'm opting for semi-sheer or medium-to-full coverage, I use my base sparingly and concentrate its application on the central plane of my face – the t-zone and the areas of the cheeks that need it.
One of the biggest mistakes the owners of problem skin can make is entirely hiding their complexion behind total coverage base; showing a little skin is far preferable and it's possible to do so while disguising any flaws. My own strategy is to apply my chosen BB cream or foundation and then touch up with concealer (or maybe just a full coverage foundation deployed as concealer if the base I've opted for is sheer) where necessary to disguise any redness or discolouration that's still showing.
Concealer by itself doesn't do it for me, and applying it before foundation emphasises dry patches and leads to caking, so this is by far the best solution I've found for hiding my skin's multiple personality types without wearing a mask.
Refresher Course
Transfer-resistant, reasonably long-lasting formulations are the cornerstone of my make-up routine when I know I won't have the time or opportunity to touch up during the day. Otherwise, rather than top up my foundation with a rake of product mid-day, I'll use some blotting paper to mop up any excess grease and whatever residual product's on my foundation or concealer brushes where things have started to fade or wear off.
Advertised
So that's what works to keep make-up on my oil-prone mush – I'd love to hear any tips or tricks that you'd like to share with the group!