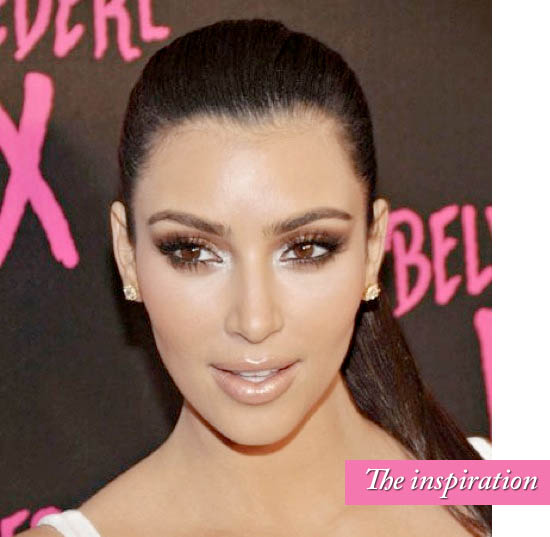 1. As always, I primed my lid with Urban Decay Primer Potion Original all over, and I filled in my brows with an angled brush and Catrice Eyeshadow in Starlight Espresso.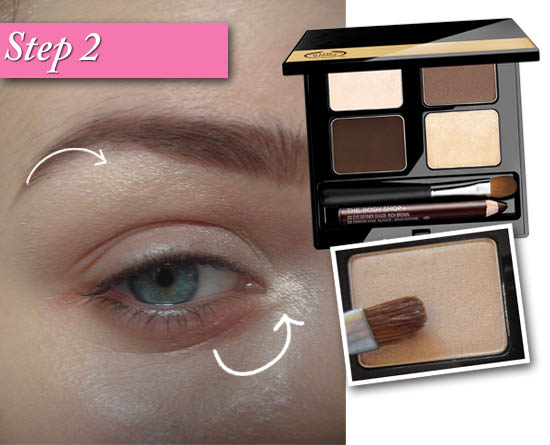 2. For this look I mainly used The Body Shop 4-Step Smokey Eyes palette in Golden Brown. On a flat shader brush, I took the shimmery champagne colour and applied this to the inner corners and under the brow.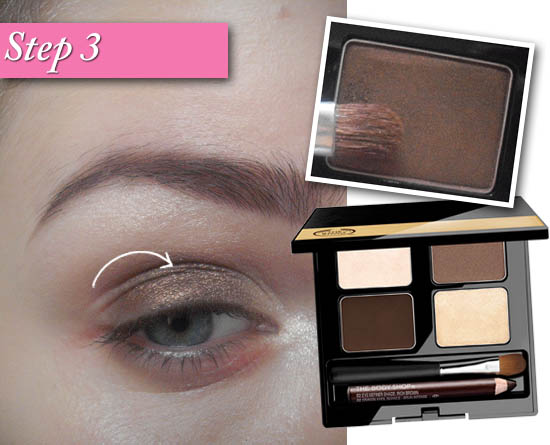 3. Next, taking the lighter of the two browns, on the same brush, I packed this onto the middle of the lid.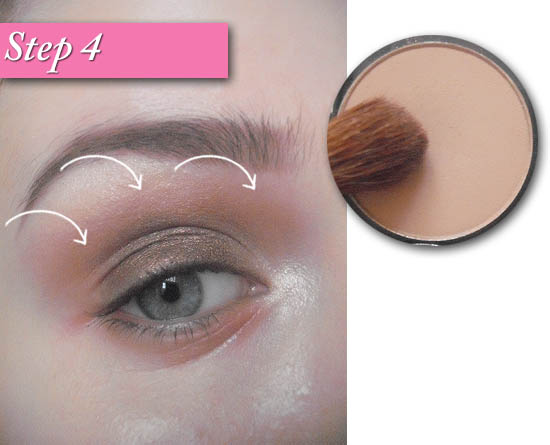 4. To create a soft crease colour that's going to help blend the lid colours together, I used Kid eyeshadow by Mac on a large blending brush.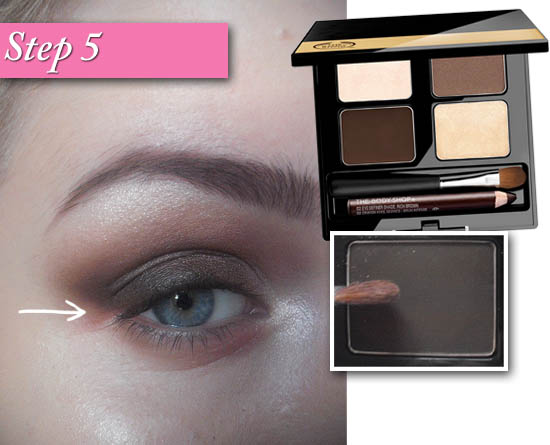 5. Going back to the flat shader brush I used at the start, and the darkest colour from the Body Shop palette, I applied this to the outer corner in a winged shape and blended. I repeated the apply and blend process until I was happy with the colour and shape.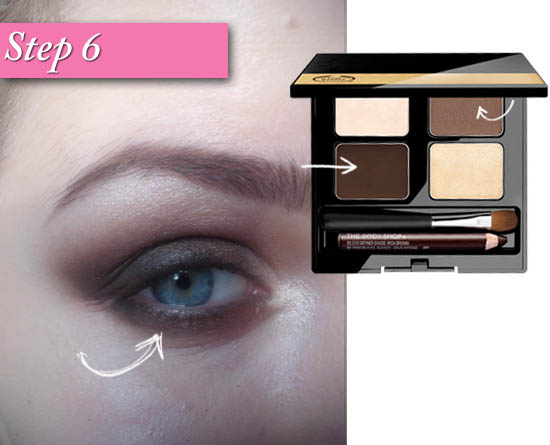 6. I also took the darkest brown and the bronzey brown under the lower lashline (darkest in the outer corner and the lighter in the middle).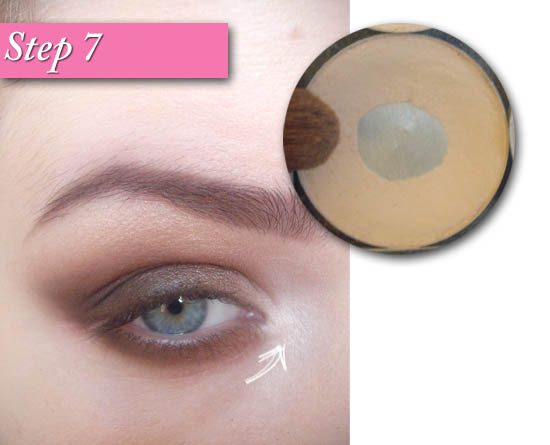 7. To add even more light to the inner corner (Kim is always very highlighted here) I used Blanc Type eyeshadow by Mac.
Advertised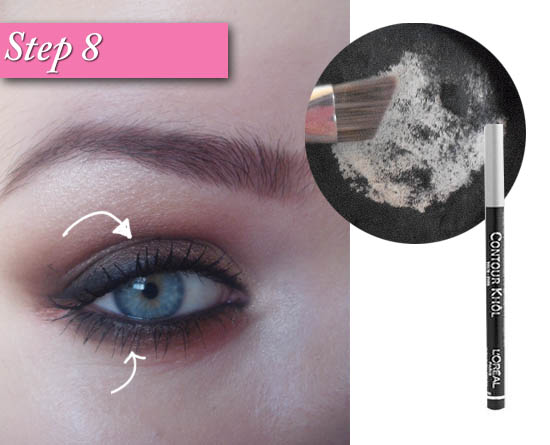 8. On the lower and upper waterline I used L'Oreal Paris Contour Kohl pencil in Jet Black and also ran this along the upper lashline. Tip: to smooth out pencil on the upper lashline, take an angled brush and a matte black eyeshadow (I used Carbon by Mac) and press the shadow along the lashline. This fixes any bumps and also sets the wax-based liner, ensuring that it doesn't end up on your browbone later on.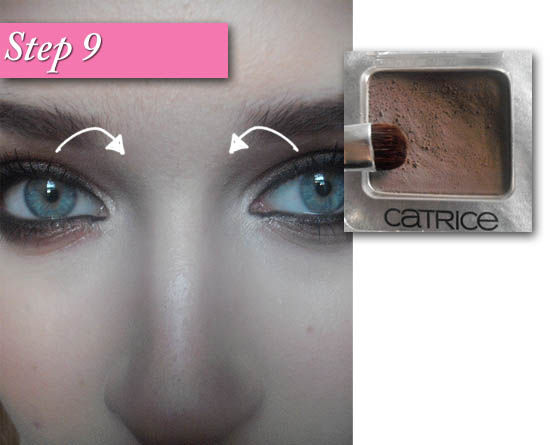 9. Another thing that Kim (or her make-up artist) always does is contour the nose. This is of course a completely optional step, but I thought it would be fun to show you. I used a short stubby brush and the same eyeshadow I used to fill in my brows. I took the tiniest amount of product on the brush and concentrated it in that groove between where your eyebrow starts and the bridge of your nose.
I continued down the sides of the nose to make it look slimmer and straighter. Blend away the edges of the shadow until its barely detectible. I would only recommend doing this step for a night time look, as it can look quite obvious in harsh daylight.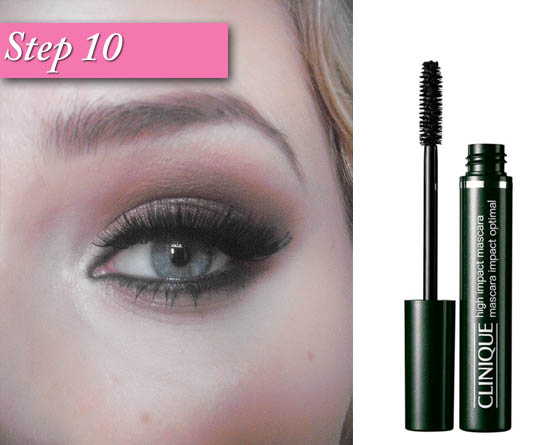 10. I applied many coats of Clinique High Impact Mascara and after about 20 minutes fighting I managed to stick on these falsies by NYC (973 Black).
THE FINISHED LOOK: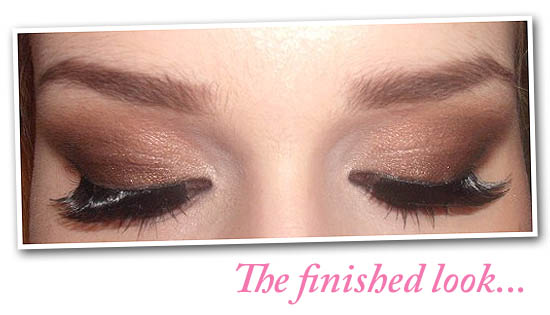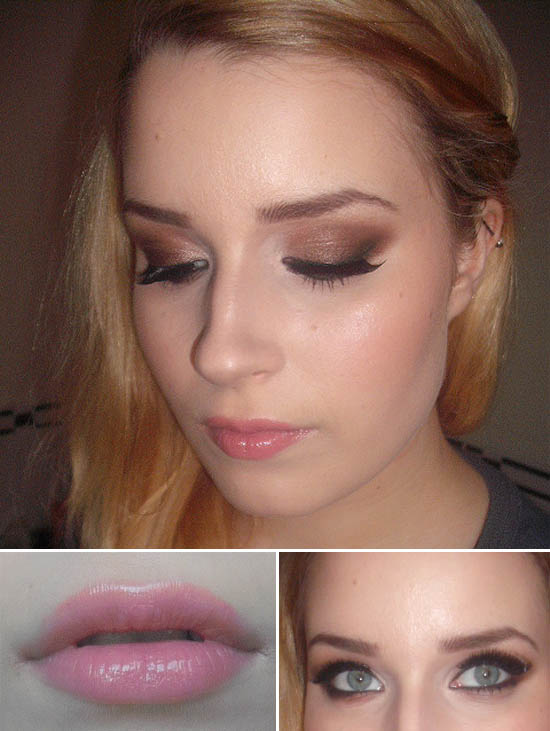 On my lips I wore Bobbi Brown Rich Color Gloss in Tutu 1 and on my cheeks I wore YSL Blush Radiance.
Other products used: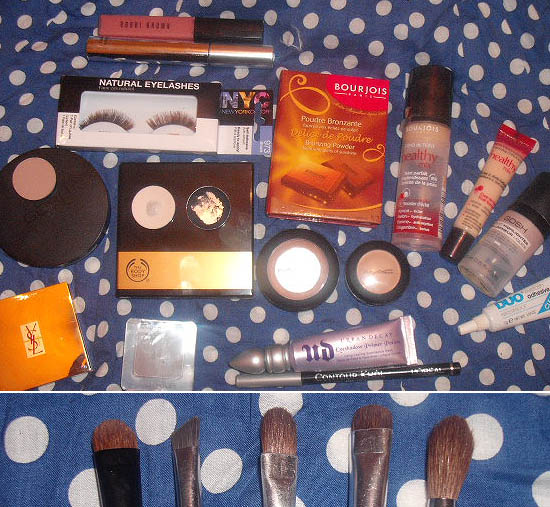 Advertised
Mac Studio Finish Concealer NW20
Gosh Liquid Illuminator
Mac Cream Colour Base in Shell
Gosh Pressed Powder
Bourjois Chocolate Bronzer
Kim K pic credit: http://kimkardashian.celebuzz.com