 If I ever happen to stumble across a genie in a lamp, I'll be fully prepared for the situation. I know exactly what I'll wish for.
Firstly, can you please provide me with a pair of those trousers that you are sporting there, sir? They are both flattering and fabulous. Secondly, can you please give me some clearer looking skin? You know, the kind that looks like I've actually swallowed that lamp and am glowing from the inside out. And the third wish would probably involve Tom Hardy. Or Tom Hardy in the genie trousers. Or Tom Hardy not in the genie trousers.
But if I could only have one of those wishes, I'd ask for my skin to look at its very best. For me, it's a confidence thing because I think it's the first thing that people notice about me. And I don't like to cover up blemishes with heavy makeup; I prefer to go for a simple concealer under the eyes and a very light base.
I'm far from my teenage years but those pesky blemishes can be experienced by anyone. It's all about understanding the needs of your skin and what is the right skincare to use. And one of the most common questions we're asked by readers is how best to deal with oily, blemish-prone skin, blackheads and large visible pores.
So we asked some of our Beaut.ie readers to trial the La Roche-Posay Effaclar 3 Step Anti-Blemish system and to tell us how they got on.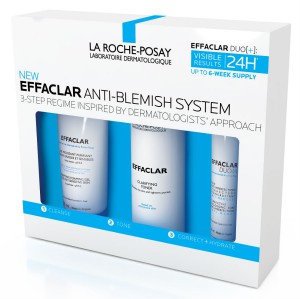 Now, the most complicated thing about the Effaclar 3-Step Anti-Blemish System is its name. It comprises of three simple steps which you should use every morning and evening, and it takes less than five minutes.
The kit comprises of three products which are designed to target the key signs of oily, blemish-prone skin; these are the Effaclar Purifying Gel Cleanser, Clarifying Toner and Duo [+] Anti-Blemish Cream. To learn more about the products themselves and for more details on how to use the kit, check out our handy guide here.
And although everyone has skin that is different, there are some common principles which can be applied when choosing the right skincare.
Advertised
Don't wait until your skin is bad to change your routine, and avoid dipping in and out of products without giving them a chance to see if they work.
Don't overcomplicate your routine. If you are using too many products, it can get confusing and make it difficult to commit to long-term.
Use gentle yet effective products
Just because you have sensitive skin doesn't mean that you can't address your problem skin; it's all about finding the right products for you.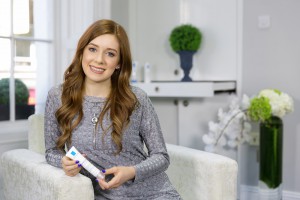 La Roche-Posay tested the regime and it's clinically proven to reduce the appearance of blemishes by up to 71%. And within the clinical trial, 76% of women saw a reduction in pore size and 80% saw a reduction in excess oil.
But what did our Beaut.ie readers have to say? They used the kit for six weeks and their results are in. We caught up with them to hear their stories; simply click here to hear their thoughts on the Effaclar 3-Step Anti-Blemish System.
Advertised
Brought to you by La Roche-Posay, committed to a better life for sensitive skin and recommended by dermatologists worldwide. Find out more about which products are right for your skin type at http://www.laroche-posay.ie/