 Spring has definitely sprung and this gives us a great reason to dig out all of those bright yellows and green shades from the bottom of the make up bag and give them an outing.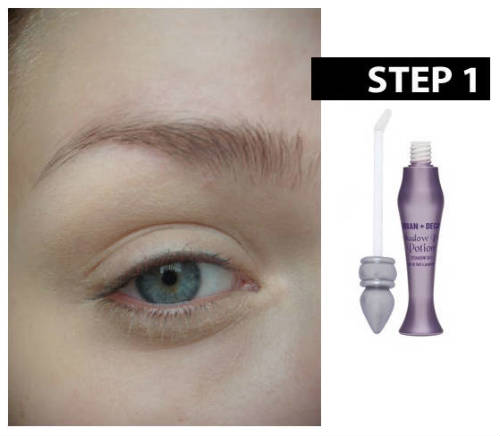 1. I began by applying UDPPin Eden all over the lid and under the lower lashes also.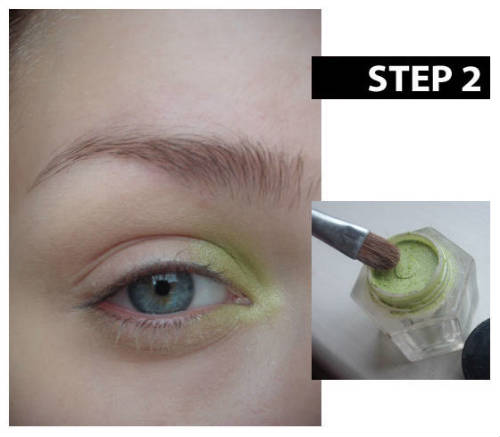 2. Taking a citrus green shade (I believe this is a discontinued Benefit one, I can't tell what shade it is) on a flat shader brush, I gently patted it onto the inner corners of the eyes, around the tearduct and underneath as well.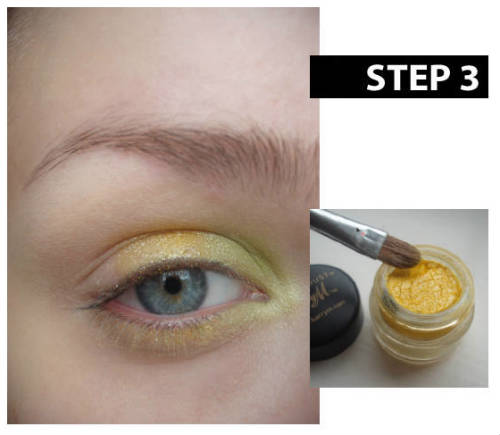 3. On the same brush I used this fun Barry M Dazzledust (#76) and patted it onto the centre of the lid and directly below on the lower lashline also. Overlap the colours slightly to avoid harsh lines.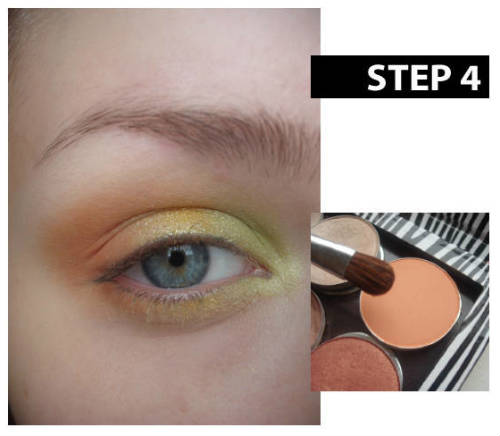 4. I like to mix different textures and finishes so the last colour I used was a matte peachy shade (Mac Samoan Silk) on a small blending brush and I placed this in the outer corner, blending out softly.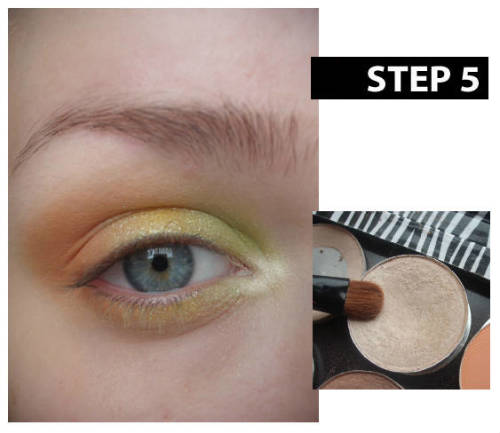 Advertised
5. To brighten up the inner corner I took a little bit of Shroom by Mac and patted this on the tearduct with a small shader brush.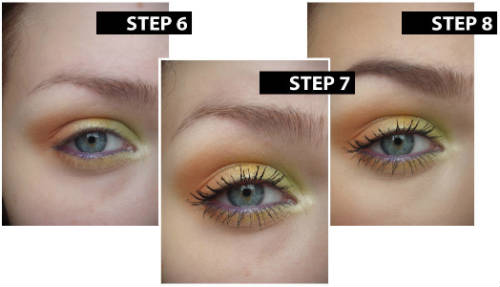 6. I wanted to add a little bit of definition to the eyes and add an unexpected pop of colour so I ran NYC glitter pencil liner in Paparazzi Purple along the waterline.
7. Catrice Better Than Waterproof Mascara (add as much as you want, fake lashes would look cute with this also).
8. I filled in my brows with the GOSH Brow Kit and an angled brush.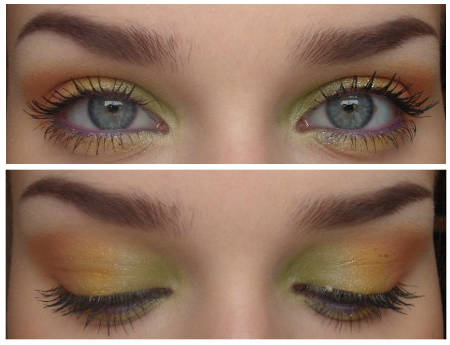 On my cheeks I used Clinique Gradient Blush in Black Honey and on my lips I wore Mac Creme Cup (Cremesheen) Lipstick.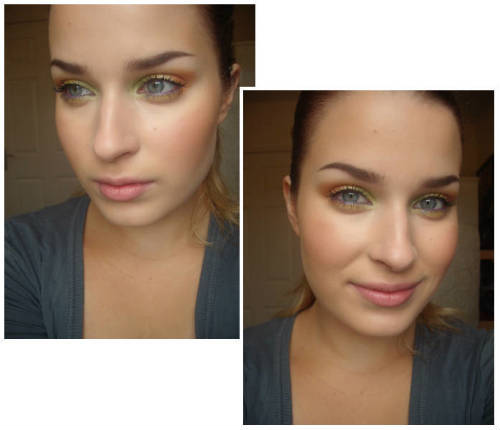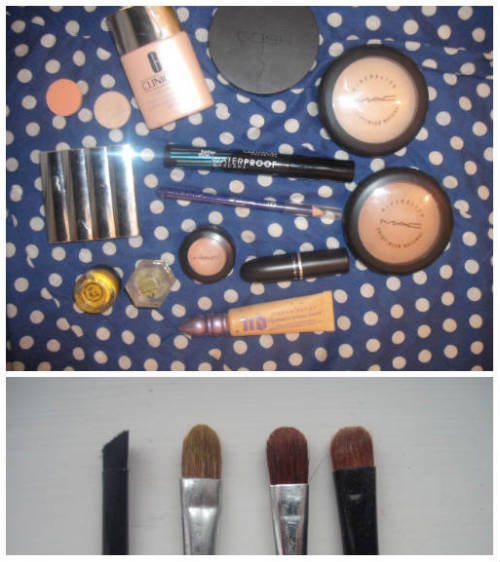 Advertised
The essentials!