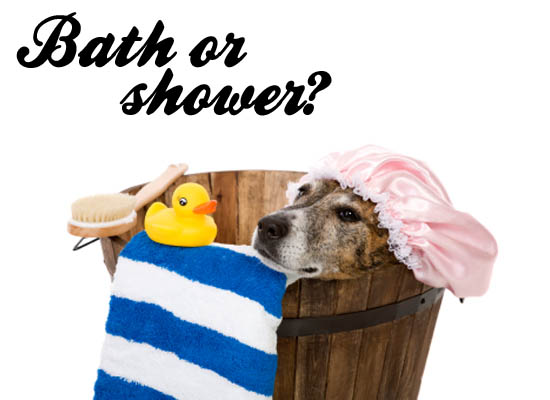 It's up there with such enduring thorny questions as "Daddy or chips?", "heels or flats?", and, of course, "Barrys or Lyons?", and just like those conundrums there's one obvious right answer for most of us when it comes to the "bath or shower?" query. Me, well, I really like the idea of baths but find I don't enjoy them nearly as much in reality - I tend to overheat really quickly even if the water's not too hot, does that happen anyone else? - so unless I've pulled a muscle and really need a soak, my preference is for a shower every time.
That hasn't stopped me from assembling a load of lovely products to cover all eventualities, of course. In case the desire for a bath strikes unexpectedly, I always keep the following favourites at hand: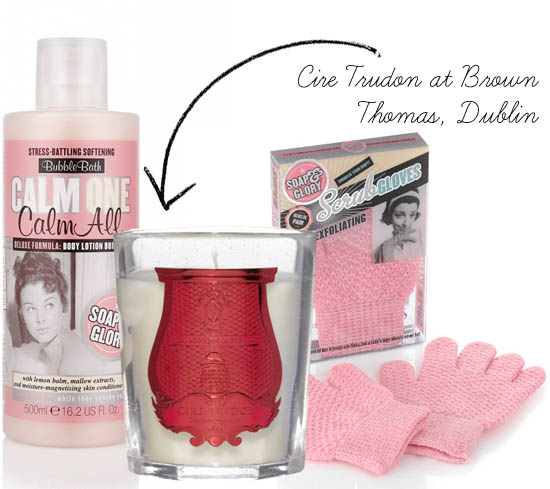 Soap & Glory Calm One Calm All Bubble Bath. One of the only bath unctions that produces lovely clouds of bubbles but doesn't cause my skin to feel dry afterwards, and I like that the marshmallow-ish fragrance is so mild as to be barely noticeable. The fact that it's in typically pretty S&G packaging's no harm, either.
Gorgeous candles. I'm not really a big fan of fragranced candles in living areas but they instantly make a bath feel all fancy and relaxing. As a result, I tend to save my Jo Malones for special occasions or bathtime. And if I've no snazzy candles, I just move in some nightlight holders from the sitting room for the duration of the bath.
Soap & Glory Super Exfoliating Scrub Gloves. Body scrubs are no good for in-bath exfoliation for two reasons: it's hard to ensure that all the exfoliating bits are completely rinsed off, and there's nothing quite like having all the gritty particles settle under the cheeks of your arse to detract from what was supposed to be a luxurious soak in the tub. Scrubby gloves enable full body polishing without any unfortunate sediment issues.
For the shower, I gravitate towards:
Advertised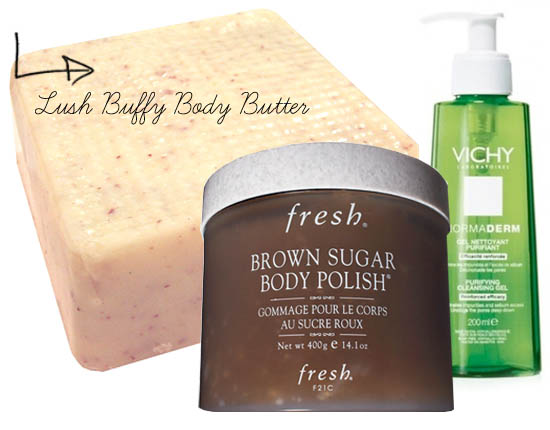 Lush Buffy Body Butter. Ground rice, almond, and aduki beans join forces with cocoa and shea butter for a 2-in-1 exfoliating bar and moisturiser that sloughs away dead skin with ease and leaves behind a light layer of conditioning body butter. What's not to love? Apart from the new name, I mean: it'll always be Buffy The Backside Slayer to me.
Fresh Brown Sugar Body Scrub. It's DIY almost-dupe is grand and gets the job done, but there's no denying that using the original makes for a more pampering showering experience. I might just have to break open the piggy bank and check the sofa for loose change to replace it when the time comes.
Vichy Normaderm Cleansing Gel. I found this a bit too harsh for the combination skin on my face so it found a new home in the shower for use on my spot-prone chest and back.
Are you a bath or a shower person? What are your favourite products for your preferred method of ablution?
And, most crucially: Barrys or Lyons?