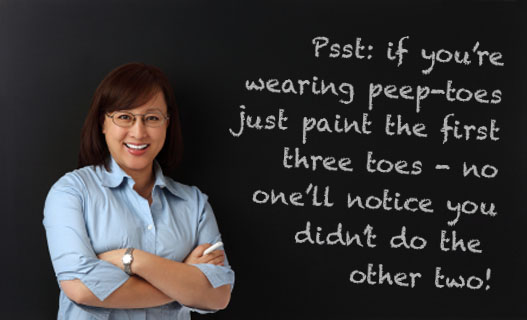 Everyone, from glossy magazines to your ma, is intent on passing on their favourite beauty tips, so I thought it was high time we had a post dedicated to that very subject.
This is the place to spill the beans on the best beauty tips you've ever gotten. It can be absolutely anything, once you've tried it and found that it worked; old tips, new tips, and the weird and wonderful are all welcome here. (I'm particularly looking forward to the ones that start "Now I know it sounds bizarre, but...".) And sure if you've come across any clunkers that nearly did the feckin' opposite of what they were supposed to do, tell us about those, too.
Advertised
Swear by rinsing your hair in beer? Find that heating metal eyelash curlers is the only way to go? Share your knowledge in a comment!