 Hopping into the pew behind my sister at our aunt's wedding on Saturday, the first thing I noticed wasn't her new frock (she had assured me that she'd also be recycling an old one, the wagon) but her new hair.
My sister, you see, has a fondness/weakness for temporary hair pieces and extensions that borders on the obsessive. From nearly one minute to the next when she's getting ready to go out her look can change very dramatically, and it's impossible to predict what length or style of gruaig she'll rock up with - to the point where she's often completely unrecognisable from the rear. (Saturday's involved masses of curls piled into a big eff-off chignon.)
Seeing The Sister's latest 'do and getting tired just thinking about her extensive collection of assorted clip-ins, it dawned on me that her biggest beauty obsession is unquestionably fake hair. (She'll kill me for saying that; I should clarify that it doesn't actually look fake.) My own, needless to say, is all things nails, which was just confirmed by the 12 bottles of polish I brought home for a 6-day jaunt.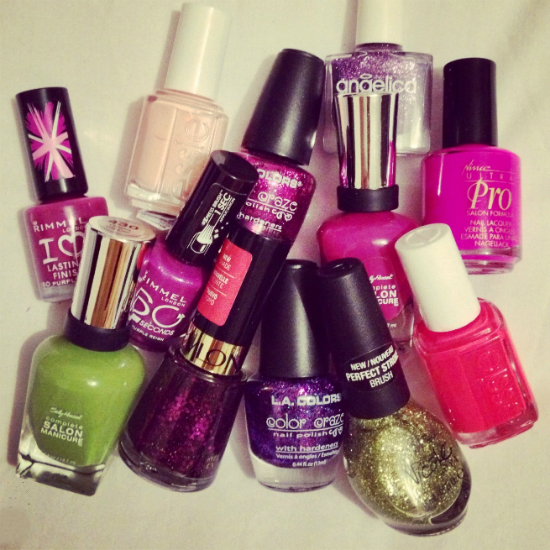 And yes, I definitely do need them all. (Ehem.)
Advertised
Aside from Chewbacca and the nail nut, I've one friend who could do with an extension for her bordering on out-of-control lipstick collection and another who won't leave home without a tweezers in her bag for fear a stray eyebrow hair might have the gall to sprout while she's out of the house.
Are we a quintet of oddballs or is there a particular aspect of beauty that you're similarly a bit batty about? Spill the beans on your beauty obsession!