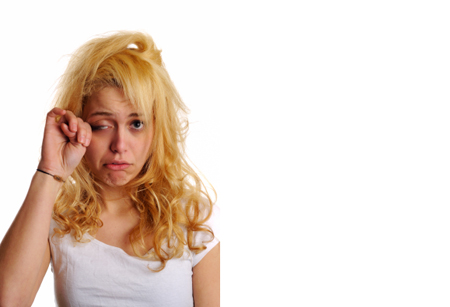 During the mad chatting frenzy that was Saturday's brunch, the lovely Ems revealed her easy peasy trick for combating the deathly pallor that so often comes over the face the morning after a night on the cocktails. This is particularly relevant at this time of year as we flit between the social engagements of The Party Season, lots of which seem to be rather thoughtlessly held on school nights.
So what's Ems' top tip? Well, she recommends using a moisturiser with a hint of self-tanner like Nivea Sunkissed Skin, Olay Touch Of Sun or St. Tropez Everyday Face before crashing out unconscious (works best if you've the presence of mind to take off your slap beforehand, of course.)
This makes perfect sense - the gradual tanner will develop nicely overnight to add just a wee bit of colour so there'll be no grey death-warmed-up look to blow the whistle on your nocturnal activities to anyone in the office the following day.
Advertised
All you have to do then is stay awake/not disappear to the Ladies' with your hand over your mouth every ten minutes and sure they'll be none the wiser!