 Come winter, berry shades are always popular and this year there are a number of products that have caught my beady eye, from both luxury and budget brands. I've been testing out a few and picked some of the ones I think deserve a shout out. Let me know if you've tried them - or if you're tempted - down in the comments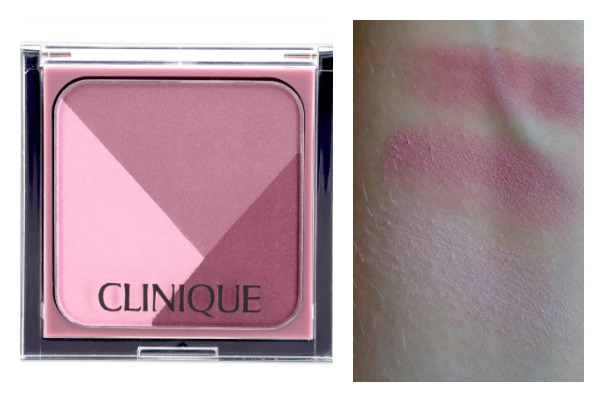 Clinique Sculptionary "Defining Berries" Blusher: I'll start with the one product I thought I'd try and not like, but I was wrong. This is pretty much the opposite type of colour I'd normally go for with a blusher and to be honest, the shades scared me a little when I saw them. Clinique are known for creating make up that anyone can use though and true to form, this is easy to use and doesn't require a make-up artist level of skill to look good. The pigment isn't over powering so you can build it up and there's scope to change the shade you're wearing by swirling them together or wearing them individually to get a few different finishes. (€36)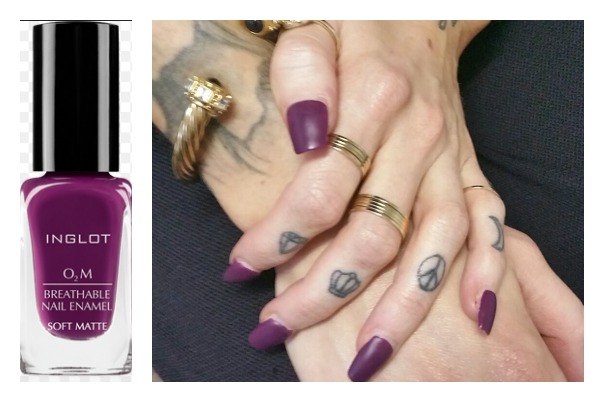 Inglot Soft Matte Nail Enamel #532: I used this recently on a shoot (many thanks to Roberta for her awesome hand modeling here!) and everyone was asking me what it was because we're always obsessed with nail colours on shoots. As it dried, they said "Oooh, is it matte too?" to which I replied "It's soft matte!". What does that mean? Well, basically, in my head it means that the finish looks a bit more velvety than your average matte shade. This particular one is from the latest AW15 launches from Inglot who also recently released new matte lip colours (reviewed here!) and some gorgeous eye shadows and liners (more on that later).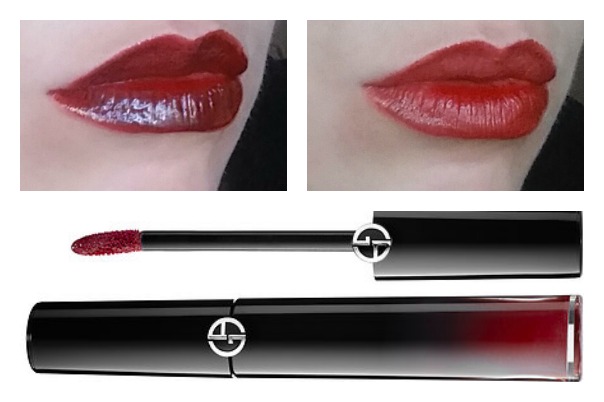 Advertised
Giorgio Armani Ecstacy Lacquer: With make-up artist Linda Cantello (one of my heroes) behind the creative vision of Armani cosmetics these days it's safe to say that I get pretty excited whenever they launch something new. Aisling already covered the details of these in a recent post (you can read it here) but I thought I'd put my two cents in and say how disappointed I've been. Just kidding – I love them, and specifically #200, which has become my favourite thing, like, ever.
You can see here that there's a serious shine and pigment off the product but what you can't see if how smoothly they apply. The wear time is excellent too – I tested it out when I went to work and knew I wouldn't have time to reapply or babysit it and it stayed put all day. In the other shot you can see what it looks like when blotted, which essentially creates a whole new shade. At €31.50 they don't come cheap but if you're a lip colour person, I'd suggest giving them a go.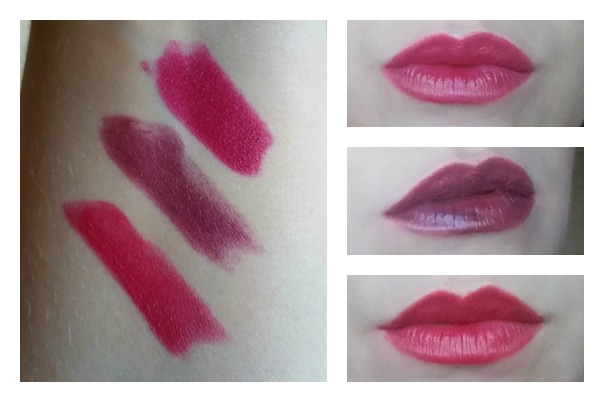 Essence Merry Berry lipsticks: On the other end of the monetary scale we have the new collection from Essence, who's lippies come in at a budget friendly €2.89. These are part of the super cute Merry Berry collection which also includes a sparkly hair mist which I love because it's just so 90s! In the collection there are three lipsticks, two of which are sheer (the dark plum and raspberry shade) and then a matte, strawberry red one too which feels very Christmassy.
Do you do cherries or berries or is siren red or nude still your go-to?