 Priming is the most important part of makeup application and finding a good one is a quest for the Holy Grail. But different types of primers suit different people and not everyone likes the traditional silicone feel. Our favourite primer of the year has got that familiar texture, however, it's got so much more to offer than preparing your face for makeup.
Our choice combines advanced treatment, SPF and technology to blur the signs of aging. To make it even better, it improves skin texture and tone and the addition of an SPF 30 means it protects the skin too. These are all things we like in primer.  That is why this year's award for best primer goes to...
Murad: Invisiblur Perfecting Shield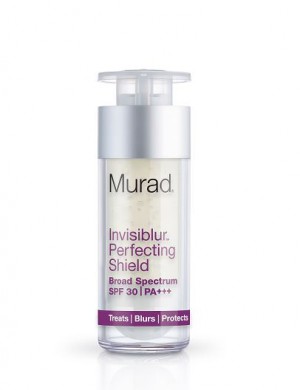 Advertised
It costs an eye-watering €70, but with its multifunctional properties (we have even skipped serum and moisturiser on occasion, and used this on its own) it's well worth the price. The only downside is that there is far less product in the container than there looks, so it's important to be careful with how much you use.
Have you ever tried any Murad products? Have you found an excellent primer that does more than just prime?