 We're delving through the archives to revisit articles we think need a second shout. And who doesn't want to know about the best makeup remover we have ever used, if you missed it last time?
Ren is on my radar. Last year, I went on a trip to Copenhagen and stayed in the coolest hotel, and the products stocked in the guest bathrooms were all from the brand. So, that's when I decided the skincare brand must be cool, too.
A few weeks ago, I attended the launch for a new product from Ren, the Keep Young and Beautiful Instant Brightening Beauty Shot Eye Lift; but this isn't about the eye shot (that's for another day), it's about the express makeup remover - the best I've ever used.
It's not a new product and I didn't just pick it up willy-nilly; I got the Ren Rosa Centifolia Express Make-Up Remover at the event. As it happened, I needed a new cleanser, so that night when I got home I used the Express and was genuinely astounded by the results.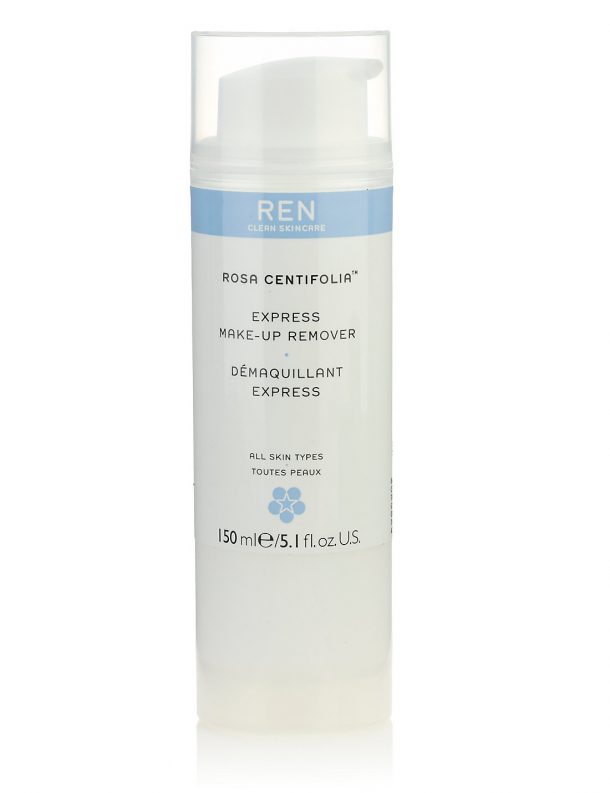 I'm a full coverage foundation kind of a gal, and it takes about five hours to take it all off at night. The Ren Express Makeup-Remover was like pouring hot water on a greasy pan; it just tore through the makeup, but in such a gentle way. I couldn't believe it. I swept it over my eyes too, and it took off the heavy eye makeup I'd put on for the event in a couple of wipes. It's a cleansing milk, so it is so gentle and it left my skin feeling soothed, soft and just, in one word, lovely.
Advertised
I don't often find products that I rave about, but this is just brilliant, and I simply wanted to share this beauty find with you.
The best thing is, at €16 it won't break the bank. Available from Cloud10 Beauty.
What do you use to remove heavy duty makeup? How long does it take? Would you give this baby a go?