 Let's avoid any potential disappointment and let me make it clear from the outset that a mini Mary Berry is not included in any part of this latest collection from essence. If you are hoping to pick a glittery version of the lady in the picture below, you will be sadly disappointed for even though she is glamourous, golden and somewhat festively named for this time of year, she's not part of this 'Merry Berry' collection.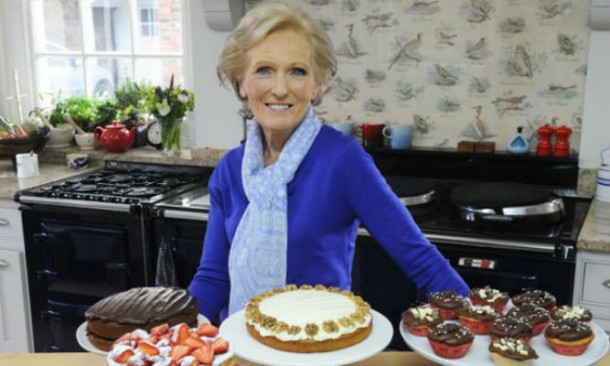 Not that we've clarified what isn't in the limited edition release, let's take a look at what you will find on shelves this November and December.
This is a brand known for their budget-friendly trend editions and I'm fully on board with that kind of thing.
I'll happily spend my money on products that I use everyday like fancy foundations and under eye concealers that have to work harder than that little Hobbit bringing the ring back to Mordor. And I have no qualms about it because when it comes to price per wear, I'm quids in.
But when it comes to trend-led products, the angel and devil on my shoulders have quite the shouting match.
The angel that lives on my right shoulder looks like Liberace and lives for glitter and sparkle. He is generally off his face on sugared sequins and shouts at me to ignore the price tag and to buy, buy , BUY like he's working the trading floor in a particularly bullish market.
But the devil that is Eddifer Hobbs laughs in the face of such frivolities and demands the Fun Items must be put back on the shelf unless their price tags can equate to the price of a coffee (albeit it a fancy mocha choca latte at times).
But this collection has them in agreement in joyful agreement.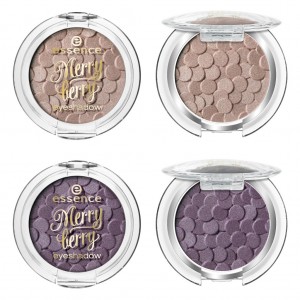 First up are two eye shadows in violet and copper (01 The Perfect Dress and 02 The Masked Ball, €2.49 each). They look quite heavily pigmented but look at the price tag, people. If you want a good wash of colour, you'll have to layer like Mary Berry making a monster of a mille-feuille. The pic below was swatched with a very heavy and layered hand.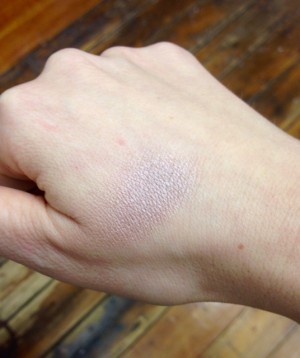 But if it's just as a light wash on top of a primer, then the copper one works a treat on blue eyes, the violet version on brown eyes and if you're blessed with green eyeballs, you're in luck because of these colours will work well with your eye shade.
Advertised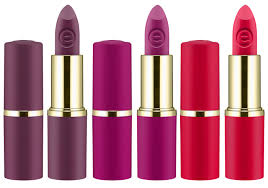 There are a trio of surprisingly pigmented lipsticks in 01 Let the Berry-Tales Begin, 02 Pink & Perfect and 03 Red Rocks which I've swatched below (€2.89 each).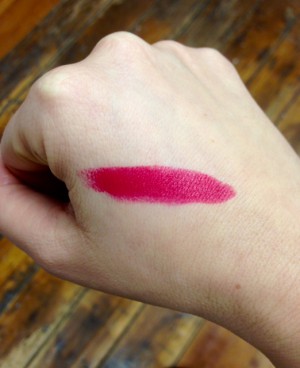 The dark berry and the berry-pink both have a slight shine while the red is matte and perfect if you are just flirting with the idea of a strong statement winter lip and don't want to pay the higher price for a Mac classic. This one does have a bit of pinky undertone though so if you are looking for a classic Christmas blue/red, move on please.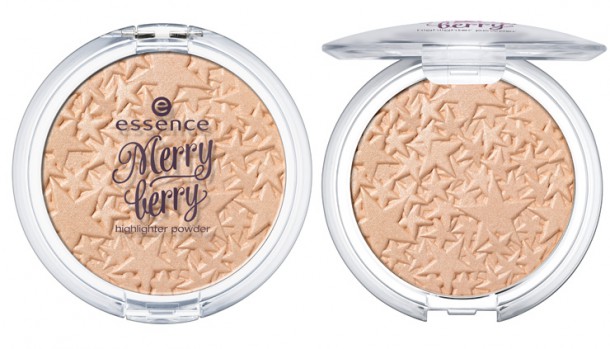 I have taken agin' highlighter powder of late. Maybe it's my advancing years but I do not like powdery sparkle on my face. Illuminating liquid formulations that catch the light? Yes please. But no thanks to walking glitter bits. Highlighter is the new orange juice - I like mine without bits.
But if you are a fan of the powder texture, this one (€4.09) has a soft, golden tone and the star embossment is a cute touch. If you have a teenager in your life, this would be a nifty little stocking filler.
The atomiser (€4.39) belongs in a fancy boudoir, dispensing its gold dust powder with each pump. I felt like I was on the set of some old school Hollywood movie when I started messing with this fella. It's perfect for collarbones on a festive night out but I did find that after a few pumps the dust stopped feeding through to the dispenser so I just mixed the dust with moisturiser instead.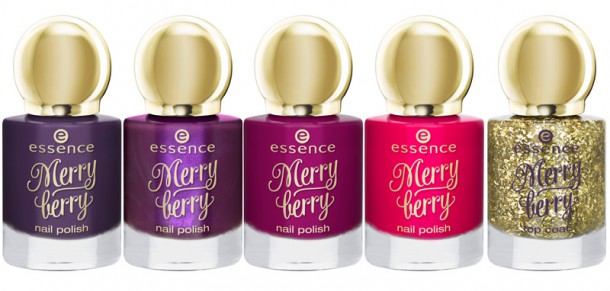 And what's a Christmas collection without some talon-tastic yuletide shades. €2.49 will get you one of thier options in dark violet, shimmering purple, berry-pink or bright red. And the gold top coat has me intrigued. I'm rubbish at nail art but I'm thinking that if I pick up one of these, I should able to attempt something festive come December 1st.
There's also a hair fragrance (€4.39) that apparently 'covers the hair in a subtle layer of gold dust'. I haven't seen it so I cannot pass any comment but I'll admit that I'm a little afeared of gold dandruff.
This collection is available in Penneys and selected pharmacies nationwide from November to December 2015.
Advertised
Is there anything catching your eye? Do you spend money on trend collections or do you just have a cheap little festive flirt with it? And if you've any sparkly must haves, I'd love to hear about them.