 Clinique Beyond Perfecting foundation has been a skin saviour for us recently.
There's nothing better than rediscovering your love for a foundation, especially if you'd eschewed it in favour of something newer and shinier. Sometimes, you need the ole reliable. And there's no time you need reliable quite like when you're sick. In fact, that is precisely the time to use a formula you know will hide the unearthly pallor and dark circles. For me, that foundation is the Clinique Beyond Perfecting Foundation and Concealer.
Even though my skin is currently dry, patchy, spotty, wan and every other kind of horrible you can imagine... it actually looks totally fine. And that is down to one thing alone, the foundation on my face. It's simultaneously managing to hide all those things, but not look like it's even there.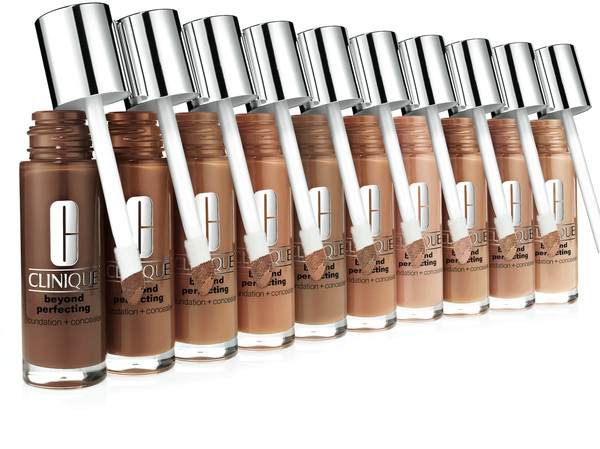 Advertised
Clinique haven't always been best known for their foundation. Aside from Even Better, of course, which was their first big break out success. Unfortunately, a lot of people felt that EB was being let down by its shade selection. However, the newer Beyond Perfecting Foundation is completely different. For a start there's an impressive 30 shades available, so you're almost guaranteed to find one to suit you. Also, if it can make me look human, then it deserves an award.
Psst! If you're a fan of this foundation too then we've seen it on sale for €28.90 online versus the regular €34 in stores.