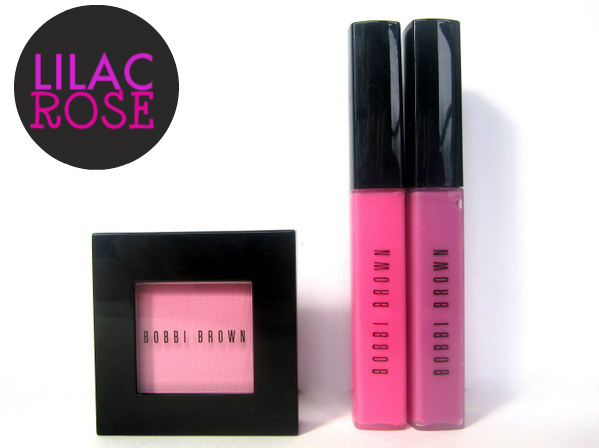 Loads of you are very fair of face, which means that finding the right shade of blusher can be problematic at best. We've shown you a few of our favourites but hang on to your hats (you'll need them this weather, wha'?) because I think I have found the perfect pink for pale skin.
Much lighter on the skin than it appears in the pan, Bobbi Brown's Pastel Pink, €26, is a pretty, delicate shade that will lift the complexion and make your skin glow (check out this post for more on the instant transformative powers of a good blusher!). The bad news? It's limited edition, so leg it to your nearest counter soon.
The Pink Lily and Pink Lilac glosses look lovely and bright but, despite appearances to the contrary, they're not particularly pigmented. That makes them very wearable, of course, and they do make lips appear nice and full, although fans of more vivid hues may be a little let down.
Advertised
On the lips, there's very little difference in the two, except Pink Lilac is ever-so-slightly cooler toned.  These are €24 and there's one further shade in the collection too, called Rose.
The 8-shadow Lilac Rose Eye Palette sounds lovely, if spendy at €57, and there are some other interesting sounding bits and bobs too like a heather pink nail polish (€14) and Lilac Sparkle Eye Shadow (€30).
But for me, the blush is the star product from this collection, along with the Shimmer Brick - I don't have that to show you but can offer you this very pretty looking press shot, instead. These highlighters are hugely popular and this one features varying shades of pink which swirl together for an icy rose finish. It's €42.50 and it's another limited edition.
The Lilac Rose collection is on counters now. And did I mention that the blush is limited edition? And bound to sell out fast? On your marks, get set...RUN!
Advertised
Thoughts?