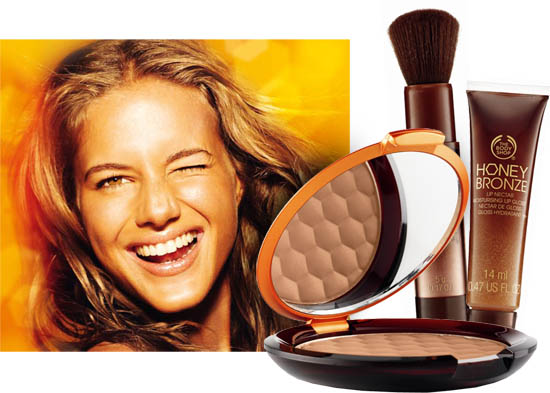 Well now, doesn't this look simply scrumptious? It's a rare beauty preview that lands in my inbox that causes me to clap my hands together but the visuals for the Body Shop's Honey Bronze summer beauty lineup, launching April 26th, are just so delicious looking, I did a bit of an involuntary squeal.
Definitely, definitely, this takes the prize for the best bronzing line I've seen so far this year. Sorry Guerlain, the Body Shop's taken your terracotta-y crown this time around with a sweet edit that includes a dry oil, a shimmering gel for face, honeycomb bronzers and more. So lets take a look, shall we?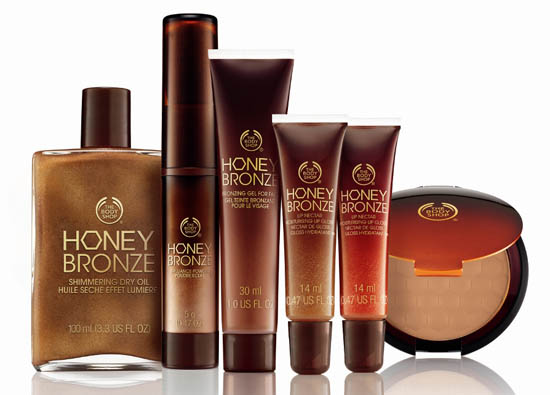 From left to right we've got Honey Bronze Shimmering Dry Oil, €25.95, which will make Nuxe fans sit up and take note. Moisturising and packed full of fair trade honey and beeswax, it's skin-kind too. Beside it is a Lancome Star Bronzer-alike Honey Bronze Brilliance Powder, €25.95, which comes in two shades.
Next up is Honey Bronze Bronzing Gel For Face, €18. A lightweight gel, it's got the requisite fair trade ingredients and aloe vera too.  Two juicy-looking Honey Bronze Lip Nectars, €14.50, join the lineup in Honey Bunch and Honeycomb. Sheer colour and a high shine are promised here.
Advertised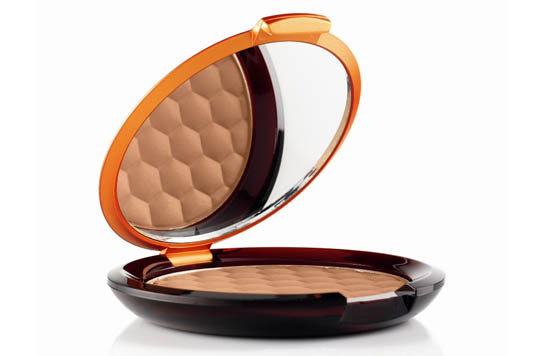 The last product in the Honey Bronze line is the Bronzing Powder, €20.50, which comes in four honeycomb pattern-embossed shades. And sure lets have a gander at them, shall we?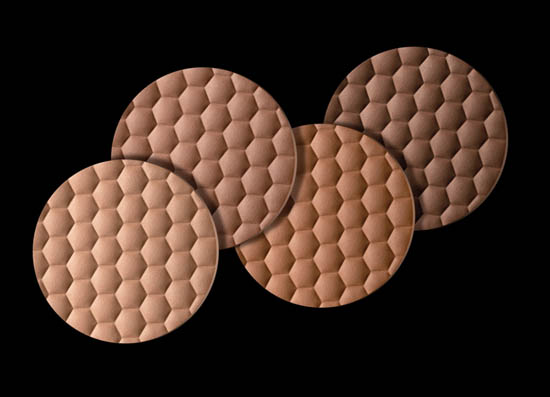 Pretty!
Whddya think? Anything catch your eye?