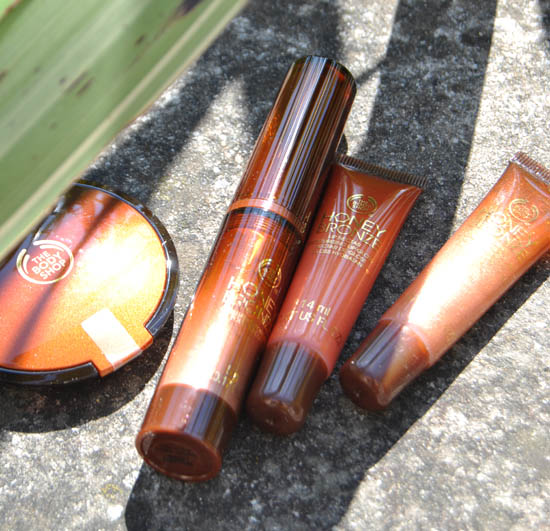 We got a sneak-peek at the Body Shop's summer bronzing line, Honey Bronze, a few weeks ago but the products are now on counter and here's the first bit of good news: this launch ain't limited: Honey Bronze will replace the current bronzing products and come into the main line, so that's going to be good news for you if you fall for anything in this collection.
The second bit of fortuitous goodness? The Body Shop held a blogger/makeup artist event on Wednesday night and so I got some snaps of the products in the wild (I'm building my rep as the David Attenborough of beauty blogging, y'all) and bagged a few freebies to take home as well.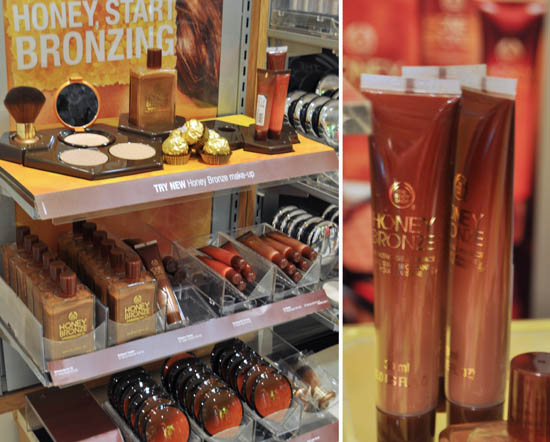 So, this post'll be a mix of in-store images, some product shots I took in yesterday's glorious sunshine as well as a couple of swatches. I'll just give very general first impressions here too - I've hardly had time to use anything yet, obviously.
Unfortunately none of my shots of the Body Shop's ebullient international makeup artist Karim Sattar came out due to my camera lens sticking and acting the bollix, so just imagine a flamboyant, funny fella showboating in a room full of gals like Lee from Mwah.ie, Karen from Lovely Girlie Bits, Becky from Beauty by Becky, Dee and Sinead from Viva Adonis, the Andreeas from Your Beauty and Art Donatella plus the two lovely makeup artist ladies from Makeup.ie, both of whom I know from repeated exposures to Claude.
He took us through the range, explained what was what and made up a model to look thankfully natural. So, left to right, there are Honey Bronze Brilliance Powder, €25.95, which comes in two shades; Honey Bronze Shimmering Dry Oil, €25.95, a Nuxe Hule Prodigieuse Or-alike dry body oil with shimmer. The next pic shows the two Lip Nectars, €14.50, in Honey Bunch and Honeycomb. There's also Honey Bronze Bronzing Gel For Face, €18, which is like a gel-tint that Karim used as a cheek colour by applying a dot direct to skin and then blending it out with a synthetic blusher brush.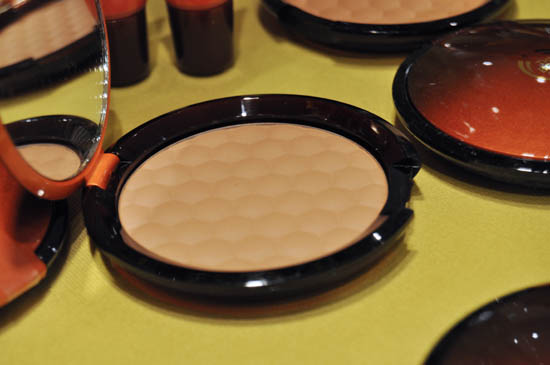 The last product in the range is the Bronzing Powder, €20.50. In three shades, they're all matte so can be used for colour and contour, and gratifyingly, the first shade is very pale indeed.  It's for cool skins, or as Karim explained it, "If you like silver jewellery, go for number one. If you like gold, choose number two. Three's a neutral one for deeper colour." It's a useful enough metric - milk bottles, you can pick the palest; warmer-toned girls can go up a notch to two, and if you want more colour then look at the last shade. But actually none are madly orange, thankfully.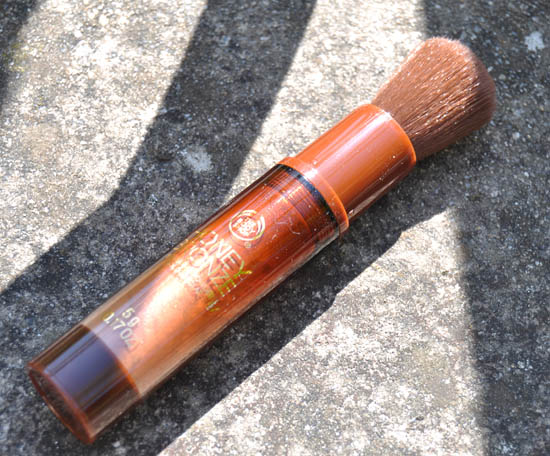 Advertised
The Honey Bronze Brilliance Powder, €25.95, was one of the pieces I got to take home. Watching Karim use this on the night, I was struck by how user-unfriendly it is; it wouldn't surprise me if this comes in for a swift re-package if it remains in the range. Unlike similar products, you don't click the powder from the base which disperses it into the brush for you, you shake it to get the powder onto the bristles. That's messy, none too precise and to be honest, a bit wasteful too.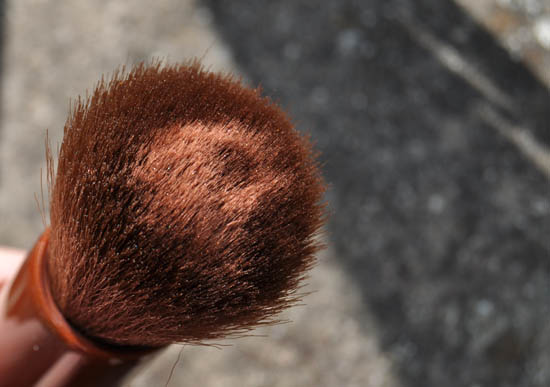 It's pretty though - quite sparkly, this is the sort of product best kept for body - it's definitely too bling for face!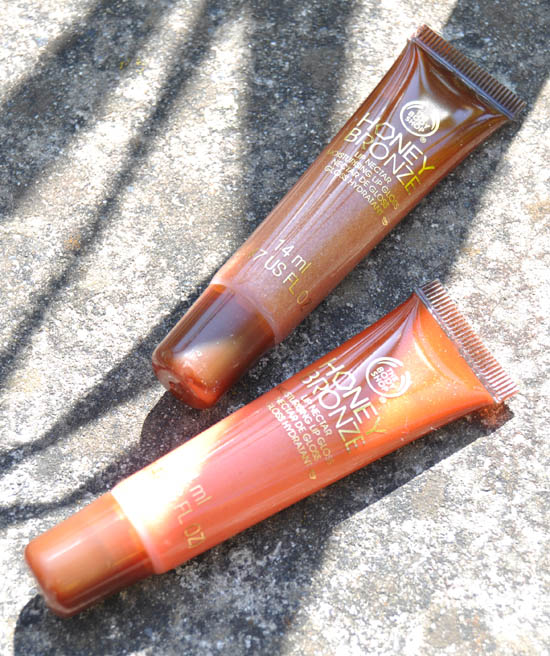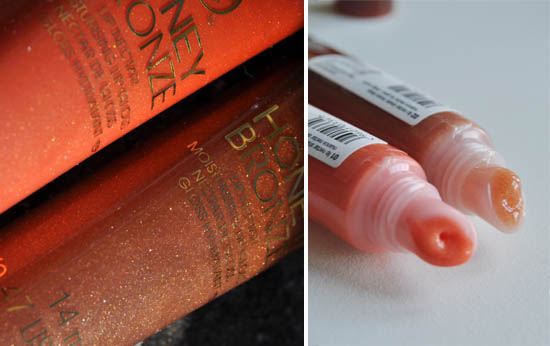 So, these are the two Lip Nectars, €14.50, in Honey Bunch and Honeycomb. Must say, these are really floating my summer boat - it must be this weeks sunshine but the sparkles and in particular the coral shade (apols, I'm not sure which is which, will update as soon as I am reunited with them) is very appealing. Karim advised that these have honey in them, therefore they're quite tacky - take note longhaired ladies who live in windy areas. He also pointed out that they'll really suit blue and green-eyed gals too.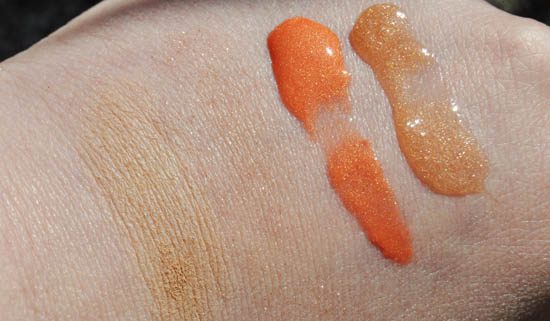 Lastly, a couple of swatches. From left we have Bronzing Powder in shade two, which is as you can see, not that dark at all and completely matte. The texture of these powders is great - very soft and creamy, they feel very nice to swatch. Given the shade and matteness, I'd probably use this for a contour. Well, that is, if I can ever bleedin' learn how to do it...
Beside the bronzer is Honey Bronze Brilliance Powder. Due to the whole shake-weight fandango, I found it quite hard to get some out to swatch and actually this works best over body lotion or oil, so you can really get a sense of all the nice sparkle; on dry skin it doesn't really pop. The two glosses are gorgeous, eh?  Dense and shimmery, they're a lot sheerer on the lips but still very pretty.
So that's my little lot - I'd be keen to have a go of the dry oil and I liked what Karim did with the Bronzing Gel For Face, too. What about you lot? Will you head in-store to check the Honey Bronze range for yourselves?
Advertised