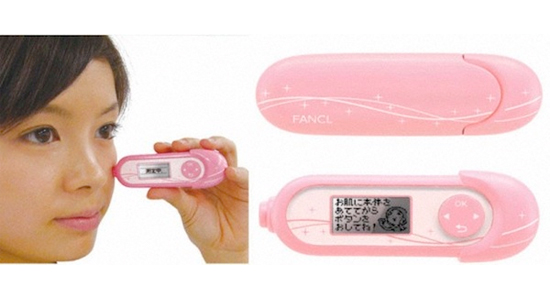 Ah we do love a bit of a Japanese beauty gadget and we've featured some pretty bonkers ones in the past. Who can forget the  slim neck piece or the Foot Pee Pack? And then of course there are the all-singing, all-dancing toilets. Which are not quite a beauty gadget but lets just move swiftly on.
At the end of the month, Tamagotchi creators Bandai will launch Skin Expert in Japan, a pink doohickey that claims to be able to measure the health of your skin. Insania, right?
Not quite, actually: both Lancome and Vichy use similar tools to help assess skin in pharmacy and department stores. They're used to determine lots of things like hydration and sebum levels and I've had a go of both. The advantage of the Bandai gadget is that you can do it at home, but in the absence of actually trying it, I can't say if it's any cop.
Advertised
What do you lot reckon? Worth a go?
Get Beaut.ie Delivered
Stay updated with Beaut.ie newsletters full of the latest happenings at Beaut.ie as well as great offers and things we think you might find interesting .