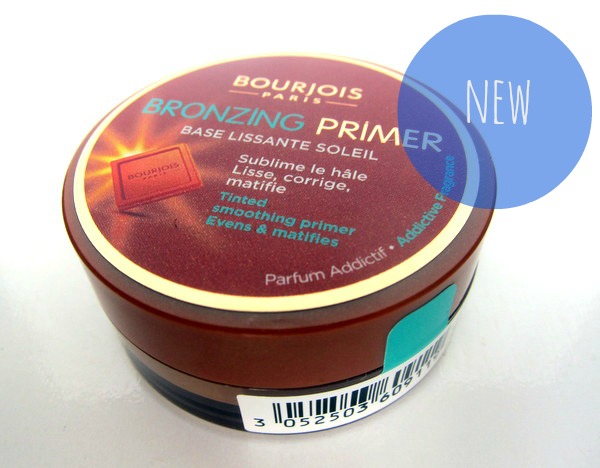 Ooh, this is interesting, I reckon. I've long lusted over Chanel's cream bronzing base, Soleil Tan de Chanel – but suspected I might not use it enough to justify the investment. So my eyes were like saucers of want, when they locked onto this affordable version by Chanel's sister company, Bourjois.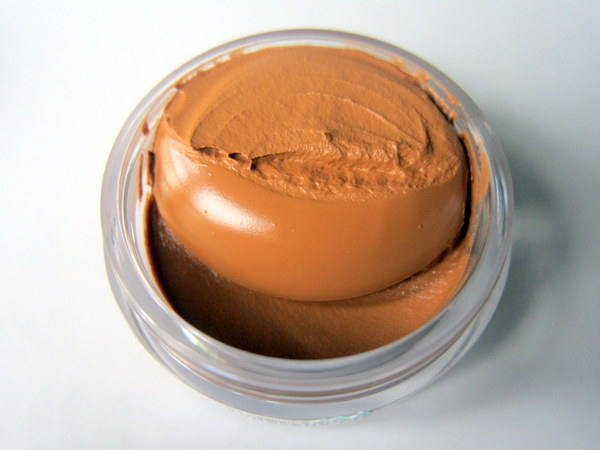 Their new Bronzing Primer is a silicone based, whipped mousse/cream that, like the Chanel product, is designed to be worn alone, or over/under your favourite base products (see what's right for you here!).
I'm pretty much obsessed with finding the perfect products to contour my chubby cheeks without making me look stripey and/or muddy (I generally fail; once, my mum asked how I got 'those big bruises on my face') - so about 38 seconds after I was given this, I was slathering it on.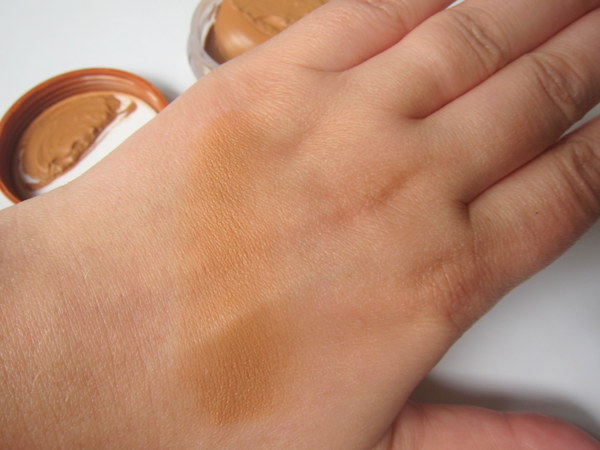 Claiming to mattify and smooth the skin, it's a good pick for oily skintones and it goes on nice and smooth, giving a velvety finish and a healthy, natural bronzed glow. I was worried about streaks and about it feeling greasy on my skin, but it's a negative on both fronts.
Advertised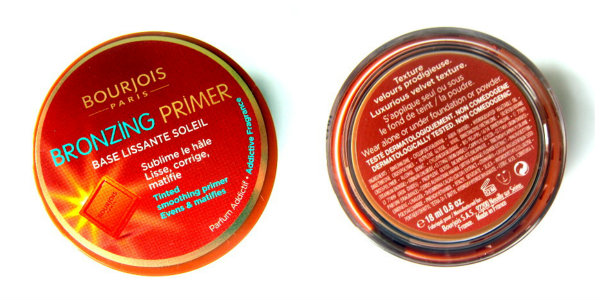 Despite looking quite dark in the pot it's actually quite subtle on the skin – just blend, blend, blend.
After some experimentation, my favourite way to apply is to daub on a stripe over my BB cream, and blend it in with my trusty MAC 187 (if you don't have this, any small duo fibre brush will do).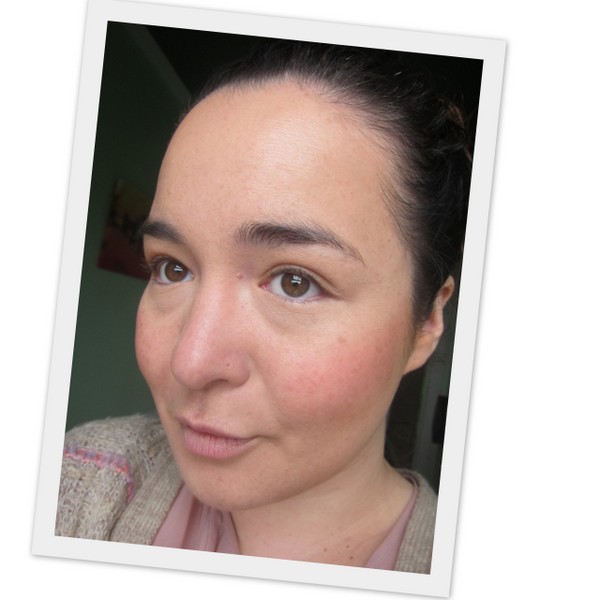 After contouring my cheeks, I use whatever's left on the brush around my jawline and temples. That's often enough for day, but if I want a less subtle effect, I follow up with a matte bronzing powder – my absolute favourite is Les Beiges De Chanel. 
The damage? €13.99, which I think is plenty fair. This little pot is going to be my friend throughout the summer and beyond. Oh, and the smell? Divine – coconuts and holidays and beaches – though don't worry if you're sensitive to scent, because you can't smell it once it's on my skin.
Advertised
You can already find this is Boots, so if you've tried it, let me know how you're getting on!