 Cream blusher is one of those items I'd sort of written off as 'not for me'. I always felt I needed a bit more staying power and mattification than a cream formula could ever hope to deliver. That sort of dewy rosy glow was for people with already perfect skin and no foundation to keep pristine throughout the day! I needed powder damn it!
Because I wear a foundation or a BB cream almost every waking hour, I thought that by blending my base with a cream blusher I'd end up with a mess. Plus I quite like the look of a power blusher, gives the whole face a nice finished look, I thought!
So I know everyone has been raving about Bourjois Cream Blush (€9) but I couldn't muster that much enthusiasm for a product that just isn't on my radar.
This all changed of course, when I actually clapped eyes on the things.
I love Bourjois and they're packaging is almost always spot on. These are no exception, they come in little pots that are the same colour as their contents, with a mirror on the lid. Perfect for throwing in the handbag – distinctive and easy to identify in the (massive) make-up bag.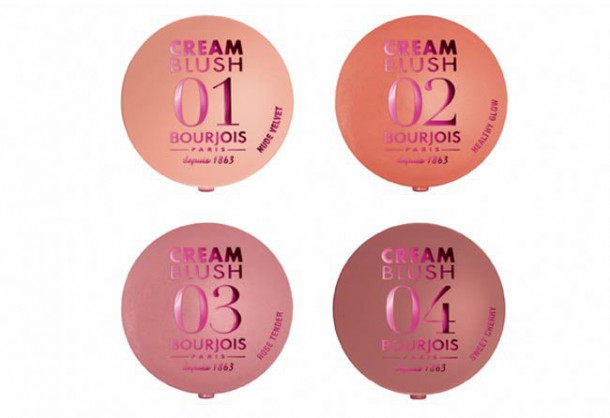 Advertised
There are four shades, covering all the bases fairly well, and I had 01 – Nude Velvet and 03 – Rose Tender to try. They both have a semi-powdery finish and Rose Tender (top) has a SLIGHT shimmer.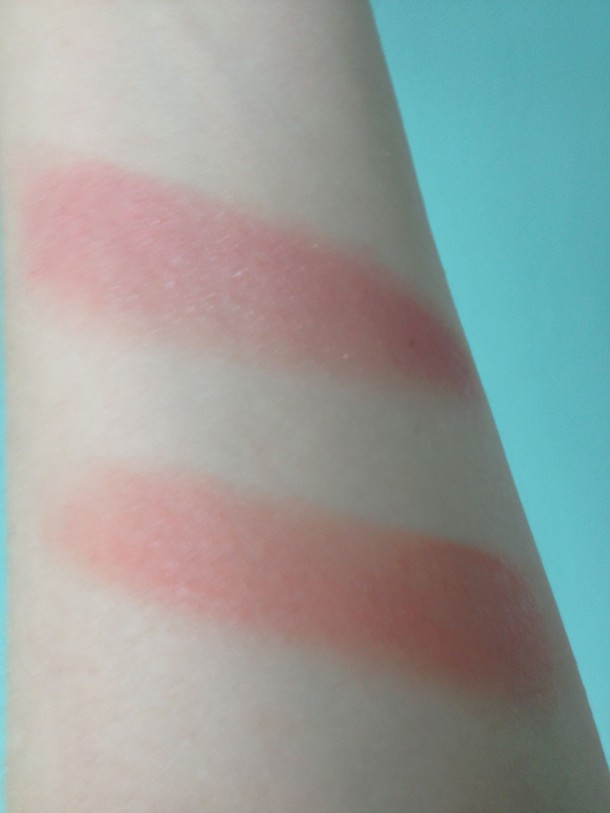 Once I tried the blusher I got a bit carried away. Its really easy to apply, so easy in fact, that I'll have to restrain myself my over applying it in future. It suits my skin perfectly and looks so dewy that I got the ole DSLR camera out to try and do the dewiness SOME justice.
Advertised
I'll tone it down next time!
Are you loving  Bourjois Cream Blush too?