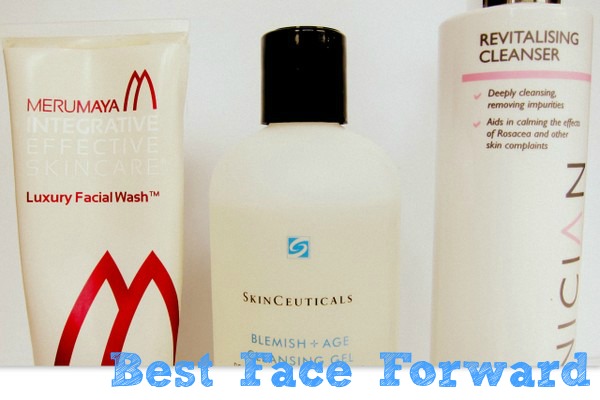 I've been a Liz Earle Cleanse & Polish kinda gal for years - but since I got the Clarisonic Mia, I've enjoyed experimenting with different types of cleansers.
I've made some surprising discoveries - like I enjoy using it with oils, for example - and some less surprising ones (anything too scrubby or abrasive is a recipe for disaster).  These three are the best I've found.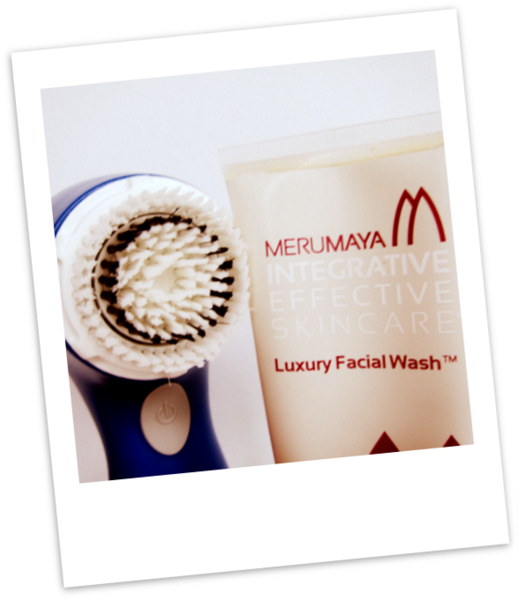 Merumaya Luxury Facial Wash
Merumaya launched into Arnotts at the start of this year and is a really lovely skincare brand offering high-end products at affordable prices. After taking my makeup off with the brand's Cleansing Balm, I apply the Luxury Facial Wash to the Clarisonic brush for a deep cleanse.
Although it's a foaming cleanser it feels lovely and rich on the skin, with a silky texture. An added bonus is the trademark aromatic scent that's carried across the range. Look for it in Arnotts for €18.50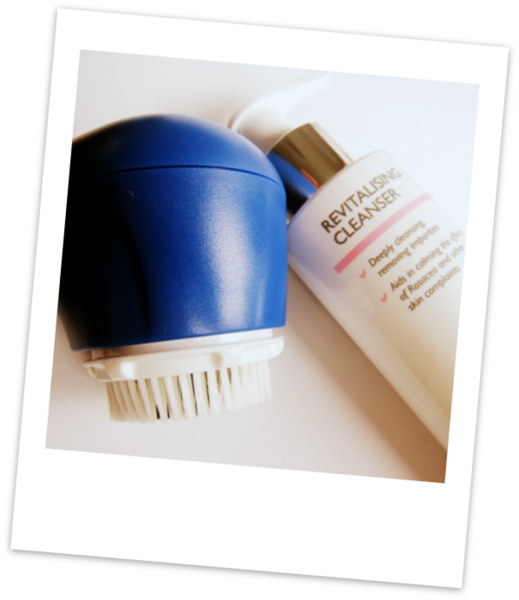 Skinician Revitalising Cleanser
Advertised
A good pick for sensitive or dehydrated skin, this is a really gentle and refreshing cleansing milk. After removing my makeup with a micellar water I massage this into my face with my fingertips before using the Clarisonic; because it's nice and soothing on the skin, I've been enjoying it in the warmer weather.
This is €18.40 and you'll find it in Harvey Nichols, online or in selected salons. I like what I've seen so far from this relatively new Irish skincare brand.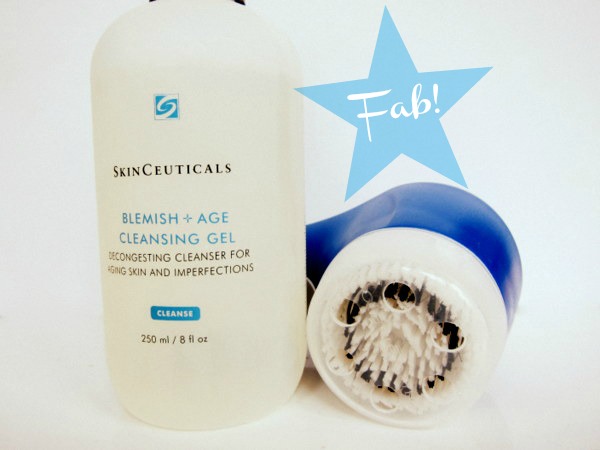 Skinceuticals Blemish and Age Defence Cleansing Gel
If your skin tends towards the dry side you probably want to avoid a foaming cleanser - the device itself can make your skin a tad drier than it was.
But if you have combination, oily or blemish prone skin then you should get along with this really well. Although it contains exfoliating acids it's formulated to be non-drying but effective at removing impurities and excess oils. Salicylic acid, which is great at decongesting and clearing pores, is a key ingredient.
I love this cleanser - I apply it directly to the brush head and find it moves really well across my skin, and foams up to just the right degree. It's €34 and you can read more on the range here.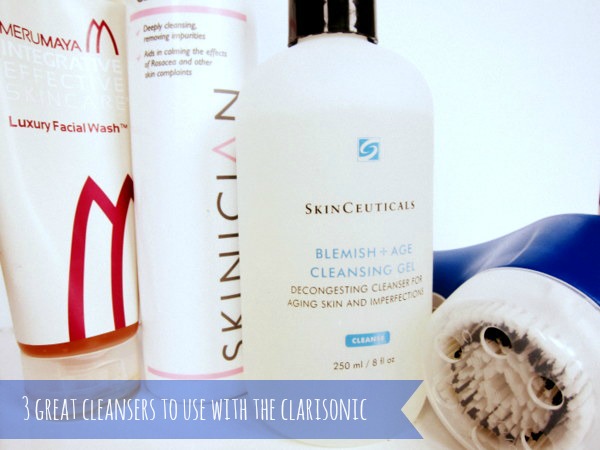 Advertised
So those are my top picks - leave your own suggestions and recommendations in the comments!