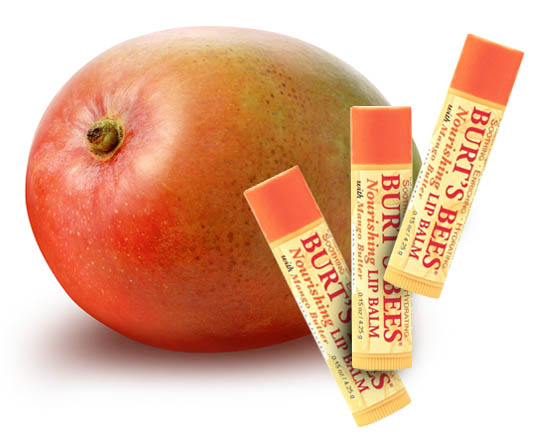 If I had to pen a three word review for Burt's Bees Nourishing Lip Balm With Mango Butter, I'd have a hard time deciding between "smells delish initially" or "tastes like dessert" or "handy twist-up tube" or "ooh, 100% natural".
Ultimately, though, I'd probably settle on "disappointingly crap, actually" because I felt very let down by this little yellow cylinder of fruitiness.
I really, really wanted to love it. It looked good - and super hydrating - on paper. Aside from the eponymous mango butter, there's sunflower seed oil, beeswax, coconut oil, castor seed oil, soybean oil and canola oil in the mix. Like all Burt's Bees products, it's free from parabens, petrochemicals, and phthalates, isn't tested on animals, and the beeswax it contains is collected in line with the hive's natural production cycle to ensure that neither the bees nor their environment are harmed as the beeswax is being harvested.
Now, the blurb sez: "Hydrate and soften lips naturally with this nourishing 100% natural lip balm. Specially formulated with mango butter, this replenishing balm soothes, moisturizes and protects to reveal smooth, healthy lips. Lips will love its lush, fruity flavor and the soft, moisturized feeling it leaves behind."
Advertised
I sez: Sure, it smells and tastes nice on first application, but that initial appeal is quick to wear off and then it smells and tastes sickly sweet and, ironically, artificial. You'd have to be massively into the scent of fake fruitiness to really love it, I think.
Furthermore, my lips, which were reasonably smooth and healthy to begin with, were a total mess after a week of using this lip balm. I didn't find it hydrating in the slightest, never mind nourishing, regardless of how often I applied it; I thought it felt very thick and waxy and just seemed to sit on top of my lips.
They wound up desiccated and sore; as I write this, they're still chapped, split, and cracked.
Worst. Lip balm. Ever.