 It can be easy to get carried away looking at the luxury beauty launches every season but you can't quite beat a bargain, can you? To find something that works, and doesn't cost a bomb or have to be qualified as an "investment" is always great news, especially in the run up to holidays – and let's be fair, you don't get much more bargain than a product being under a tenner!
Here I've chosen ten of my favourites, but as always if you have anything to add to the list let me know down in the comments.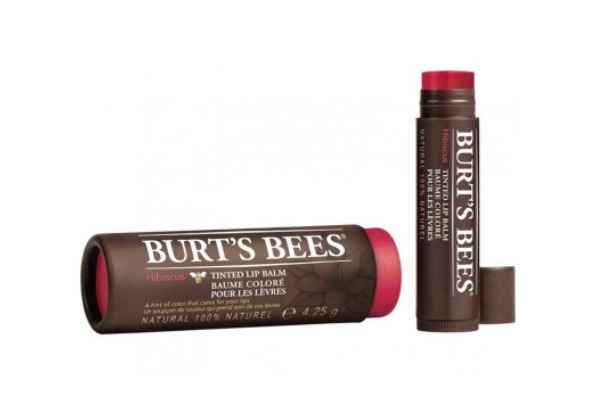 Burt's Bees Tinted Lip Balm €7.95: For days when you want more than just a slick of lipbalm but don't want to have to make the commitment of choosing a lipstick/stain or gloss these are fantastic. My favourite is Red Dahlia; the perfect shade for anyone who likes red, but doesn't necessarily want to have it enter the room before they do.
Barely Cosmetics Prep, Blot & Blend Sponge €8.50: Small, soft and easy to manipulate to fit different parts of the face, this little sponge is one of my absolute favourites for creating a really smooth finish to your foundation and is specially designed not to absorb/waste a lot of product too, bonus.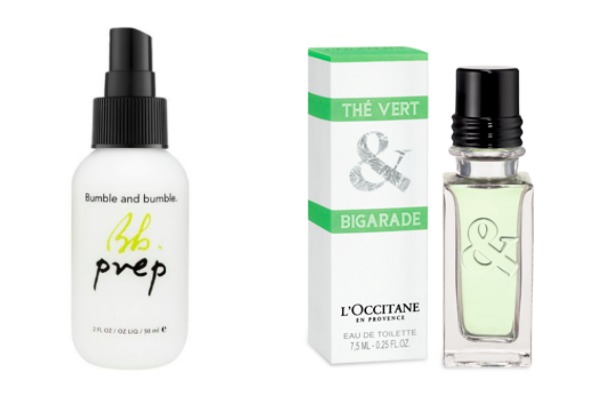 L'Occitane Collection De Grasse 7.5ml EDT €9.50: Ideal for travelling or just keeping in your handbag for a quick, refreshing spritz of fragrance, the mini Thé Vert & Bigarade (Green Tea & Bitter Orange) is a beautiful, fresh unisex scent that works well both for day or night.
Bumble & Bumble Prep Spray 50ml €10: This is a staple in session stylists kit bags, and the best news is that a little goes a long way, which means that the smaller bottle is usually enough to keep you going for a while. It works to detangle wet hair and then also helps to prepare it for further styling after drying too.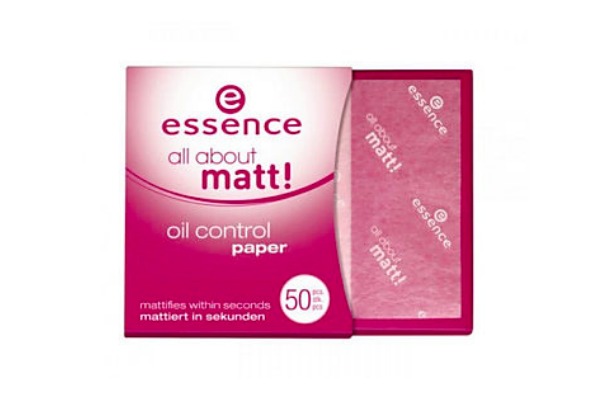 Advertised
Essence All About Matte Oil Control Papers €2.49: A quick, easy and affordable way to keep shine at bay, blotting papers help absorb excess oil allowing your make-up to stay fresh throughout the day.
Catrice Prime & Fine Beautifying Primer €4.95: I'm not alone in loving this budget-friendly pick as Aisling mentioned it last month as well. The texture is smooth and easy to work with and for under €5? Well, it'd be rude not to pick one up!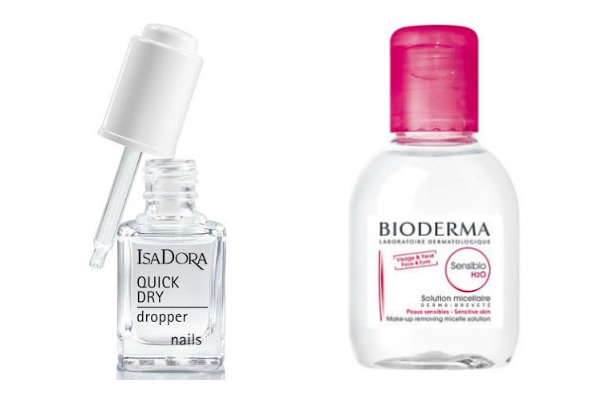 Isa Dora Quick Dry Nail Dropper €9.95: Waiting for your nail polish to dry is boring so anything that helps speed up the process is a good thing in my book and this – does exactly what it says on the tin.
Bioderma Sensibio Micellar Cleanser €5.50: This is oft-named as a must-have beauty product. The cult classic micellar water comes in three sizes with the smallest (100ml) being just €5.50.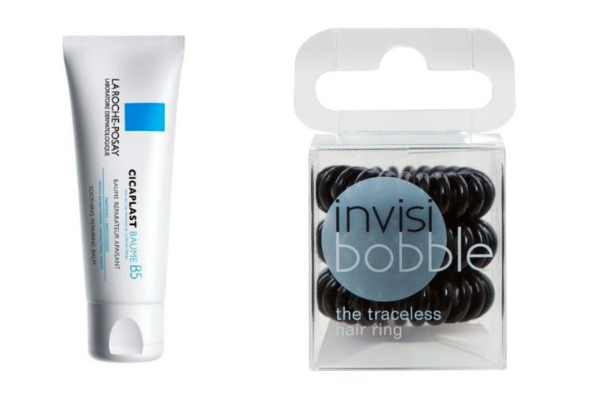 Invisibobble Hair Ties €4.99: No pulling, snagging, breaking or kinks? Yes, please! These are a recent find and have converted me completely because as someone with paper fine hair, I need to keep as much on my head as possible. Also, good news is that you get three in a pack which technically means they are €1.66 each, which is a real bargain!
Advertised
La Roche-Posay Cicaplast Baume B5 Soothing Repairing Balm 40ml €8.49: If you like multi-tasking products then look no further than this cream – I've never seen anything soothe dry, red skin like it. There's no scent, and while the texture is rich, it also absorbs quickly into skin to relieve the feeling of tightness.
Do you have any other bargain buys to add to the list?