 Oh hello coloured mascara! I see you are back and intend to stay around for a little while. I never quite took to your pigmented ways but you still have lots of friends around here. So c'mere and let me have a decent look at you.
We recently inspected butter London's Lippy range, and as part of their Rock Your Colour Collection, there is also a Wink range designed to dress up your peepers.
Coloured mascara is set to take over a makeup stand near you. Mac is firmly on board and now butter London are throwing their lime green / indigo / inky blue towel in the ring. (And if you really want to be down with the kids, you'll be slicking it through your brows as well as your lashes.)
There are six colour options on offer:
Pistol Pink - shimmering magenta pink
Brown Sugar - chocolate brown
Indigo Punk - shimmering violet
Inky Six - shimmering cornflower blue
Jaded Jack - lime green
Union Jack Black - jet black
These mascaras (€20) are for colour pay-off only, they really don't do much for the length or volume of your lashes. But they do deliver that colour pop, with shades true to the wand. I tried the Jaded Jack and while it didn't work with my colouring, it did deliver a punchy lime green - it does exactly what it says on the tin.
Advertised
The mascara itself is so lightweight so I'd actually recommend layering one of the colours over your regular black/brown mascara. That way you'll get a glimpse of beautiful pigment when it catches the light, but you won't have to sacrifice the length or volume of the lash.
One thing to note with these mascaras is that while they don't flake or budge, they are an absolute divil to take off. You'll  need to bring out your heavy duty eye makeup remover tools.
The mascaras each have a matching eye liner (€18) and these I likes verray much. They are smooth and creamy to apply, gliding over the eye without any dragging. They are heavy on the pigment and best of all, these babies do not budge. I tried to rub the swatches above after they had set but no dice. They will last all day and you'll need to bring out that vat of eye makeup remover again to wave them toodleypip.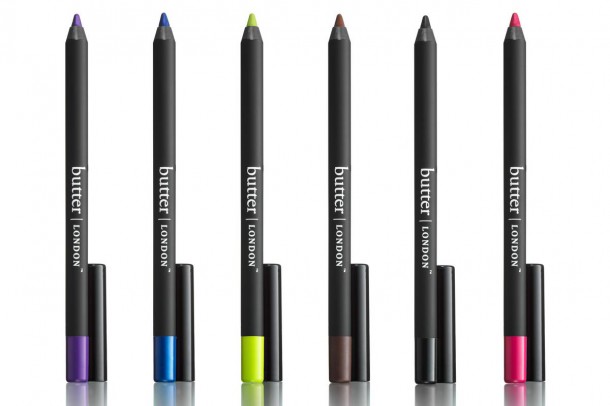 The Wink range is available in Avoca stores nationwide.
Advertised
Are you a fan of coloured mascara or do you hanker for the days of Constance Carroll's clear version from the pound shop? Or are you, like me, simply devoted to the priest-sock black mascara? Are you tempted to give this Wink range a whirl? And will you be slicking it through your brows?