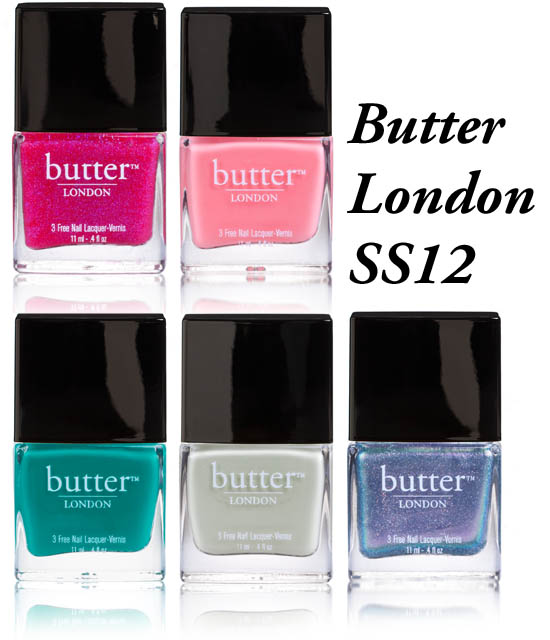 Continuing the theme of sometimes slightly odd names (No More Waity Katie, anyone?), Butter London's SS12 collection has an ... interesting ... selection of titles for its shades. Creative director Nonie Creme is English, so there's the obvious point of inspiration for monikers like slapper, disco biscuits and knackered. Anyway, names aside, lets take a look at the 3-free colours that'll be incoming for spring, shall we?
Clockwise from top we have Disco Biscuit, a tropical hot pink with an undercurrent of tiny iridescent glitter particles;  Trout Pout, an opaque shade of cantaloupe, pale and retro; Slapper, a truly teal lacquer, bold and very bright; Bossy Boots, light, opaque pistachio green and Knackered, a sheer, twinkling oyster shade flecked with micro glitter particles.
So, where to buy? While I don't have exact launch dates, look for the brand in Ireland at Harvey Nichols, Debenhams and online at various etailers. It generally retails at about €15 a bottle.
Advertised
What do you like the look of?