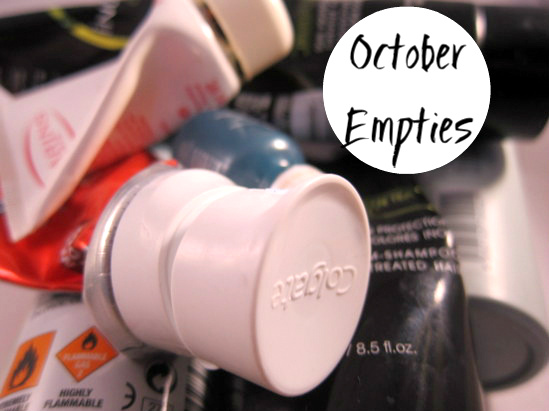 I'm endlessly fascinated by what is essentially other people's rubbish, and Lynnie's August empties post gave me the kick up the bottom I needed about being organised enough to hang on to my own. I get great satisfaction out of using something up and, what with all my Spanish splurging (check out my purchases here!), it's just as well that I've cleared out a birra space in my bathroom cabinets.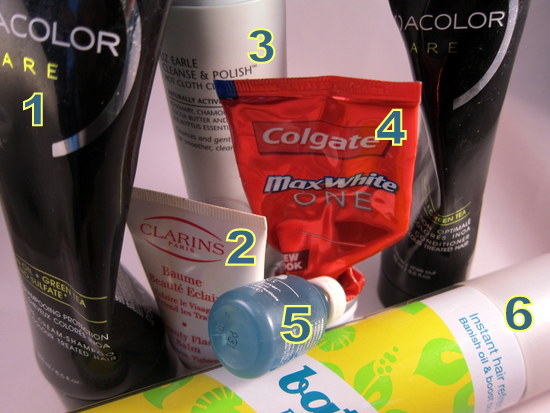 1. INOA Colour Care Shampoo and Conditioner
With argan oil and green tea extracts, I really enjoyed these products for colour treated hair, but I'm not sure I'd go out of my way to purchase them again. Inoa is a salon line and these days there are so many excellent supermarket or pharmacy ranges that are cheaper and more accessible - these days I'm loving Elvive. My hair did do well with 'em though so I'd probably pick them up the next time I'm getting my hairs did.
This was my first Clarins' product and there was a time when I had tubes of it everywhere - in my bedside drawer, at work, in various handbags and pockets...it gave my skin an instant lift and a fresh faced dewiness in a jiffy. I'm not sure if it changed or if these days I'm just beyond help, but it seems to have stopped working on me. It saddens me to say this, but after about 15 years of using and loving this product, I don't think I'll be buying it again.
3. Liz Earle Cleanse & Polish Hot Cloth Cleanser
I'm a total devotee. The only reason I haven't already repurchased is because I've moved on to this limited edition version with lavender and rose. When it's done, it's back to the original with me. I actually panic when I don't have this in the house.
Advertised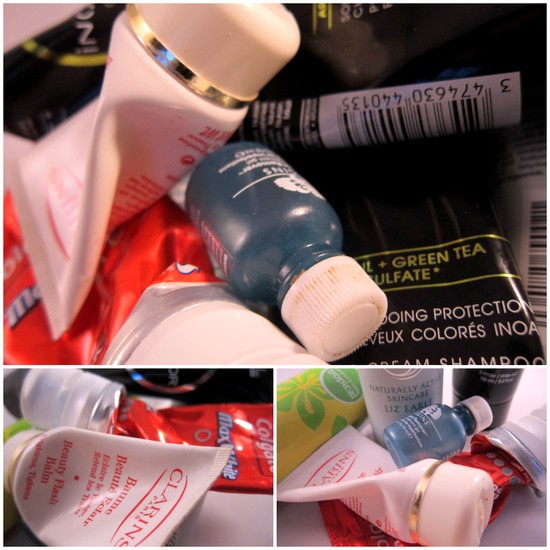 4. Colgate MaxWhite One
I had high hopes for this one (I wish I'd remembered this post!) but my favourite thing about it was the packaging - the flat lid means it stands very neatly on your bathroom sink. Otherwise, nope, no joy - if you want a whitening toothpaste that actually, y'know, whitens, I'd point you towards White Glo, Beverley Hills or the new Oral-B 3D White.
5. Origins Super Spot Remover
The bottle may be tiny but it lasted me for over a year, which justifies the €15.50 price tag. But more importantly this is easily the most effective over the counter spot treatment that I've tried. Would I repurchase? With the strops my skin's been throwing? Hell yes!
6. Batiste Coconut & Exotic Tropical Dry Shampoo
My favourite variety of dry shampoo and another repeat purchase. I go through this like hot cakes but it's cheap as chips so I'm not complaining. Yep, lots of food analogies there but this stuff smells like delicious Bounty bars, so it's hardly surprising! Mmm...Bounty bars...
Tell me I'm not alone - are you as interested as I am in other people's trash?! And what have you used up lately?
Advertised