 When you have a meet-up every night and work the next morning, these secret beauty weapons will turn your hangover face into something much more presentable
You can forget about the Vitamin C dissolvable tablet, the can of coke, the bacon sandwich and the potential overdose of Panadol. (Actually, don't, they'll make you feel better. And stop at two Panadol!)  To look good after a heavy night out, you need to recruit the Unsullied of makeup products. Let's bring in the big boys that take no shit from nobody.
While the very last thing you'll want to do is get up earlier than the very last minute, if you want to disguise a hangover, you have to know that makeup alone won't fix it. A fresh face is a prepped face, peeps! After a long, hot, amazing shower BLAST yourself with cold water for a jump to the system.
Now, we would love to recommend resting with a ten-minute rehydrating mask like this one from Clarins and a couple of tea-bags over your eyes, but there's no time for that!
Skin
If you're home with enough time to do your entire skincare regime, do it. And no matter what, always remove your makeup. If the thought of half an hour of skin prep makes you even more nauseated than you already feel, let me introduce you to Secret Weapon Number 1.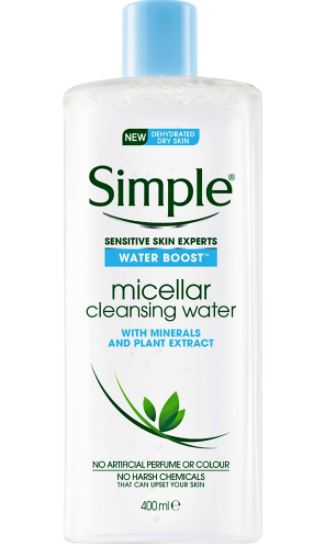 Simple Water Boost Micellar Cleansing Water €8.49
It's a micellar water, so it will take your makeup off in a jiffy, but it's also part of the new range by Simple that's aimed at dehydrated and dry skin. And what happens to skin when you drink way too much? It loses moisture. See where I'm going here?
If you have enough time and will, I was recently introduced to this superhero of a product, or should I say products; they come in packs of 16.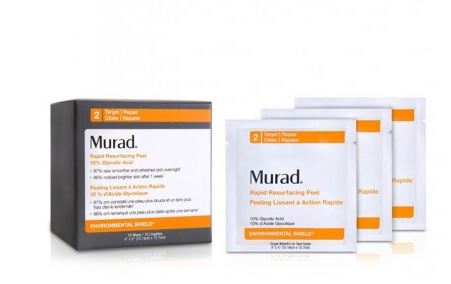 Murad Rapid Resurfacing Peel €38.95 on Cloud10
These portable, extra-strength glycolic peels help brighten, detoxify and exfoliate skin in just three minutes - this is a dull skin saviour. It's seriously a mini facial in a little wipe. 
Soap & Glory also has a gem of a brightening serum that I keep on my desk. It's the Bright & Pearly Radiance Boosting Cocktail, and when I put it on a very hungover, un-madeup face one day, someone asked if I'd had a facial. Yep. I use this over my makeup, too, for a really dewy highlight. The ultimate illusion of hydrated skin.

Soap & Glory Bright and Pearly Radiance Boosting Cocktail €18
Make sure to lash on a super-hydrating moisturiser after the peel wipes and the serum and if it's still daytime when you get up, loads of SPF.
Because you won't have enough time to put chilled tea-bags on your peeps, have this eye cream in your hangover face SOS arsenal instead.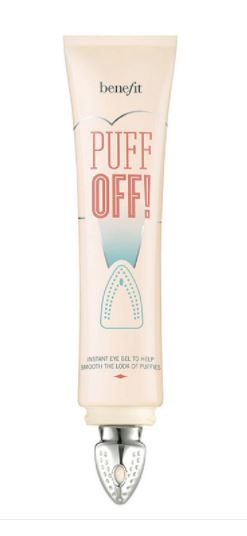 The little iron shaped applicator is the big seller for this one. Keep it in the fridge and revive those tired eyes. That's what I do.
On days like these, your spritz will be your BFF. The Elizabeth Arden Eight Hour Miracle Hydrating Mist lives on my desk. Let Jennifer Rock AKA The Skin Nerd explain why spritzing is the best.
Advertised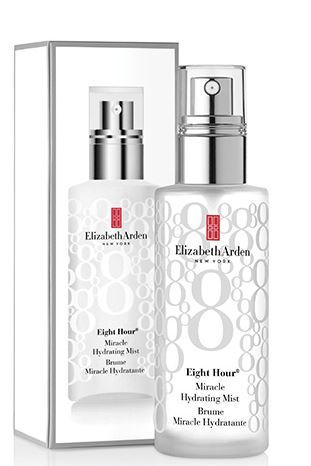 Elizabeth Arden Eight Hour Miracle Hydrating Mist available at The Loop for €20
Makeup
Hungover people don't have the energy to put on a full face of makeup. I would suggest wearing a hydrating BB cream or tinted moisturiser but set it with this CC Powder, the best I've ever come across.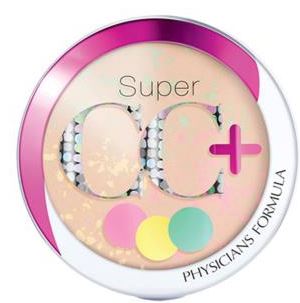 Physician's Formula CC Powder available on iHerb for €11.37
Heavier than your average powder, this acts as a foundation, but it features little specks of yellow, pink, and green pigments meant to counteract sallowness, redness, and ashiness. It's lightweight, too.
I always turn to the Essence Camouflage Concealer for concealing the black holes under my eyes. It is a very good concealer for the undereye area and nice 'n' cheap, too. A handbag staple. Find it in Penneys!

The last thing I'd do is make sure your brows are done, and you're wearing mascara. A little colour on your lips wouldn't go astray either. Don't even think about eyeshadowing or contouring. However, don't leave the house without some taupe eyeliner on your water line. It will open your eye in the same way a white liner will, without looking as obvious. My pick is also from Essence, and also available from Penneys. It's the Extreme Lasting Eye Pencil in 05 Rockin' Taupe. Read my review!

Hair
Because you definitely won't have time to wash it, you know what the Secret Beauty Weapon here is. Yes, dry shampoo. We have tried so many of them and always come back to Batiste. It's just the best. You'll find it in good pharmacies.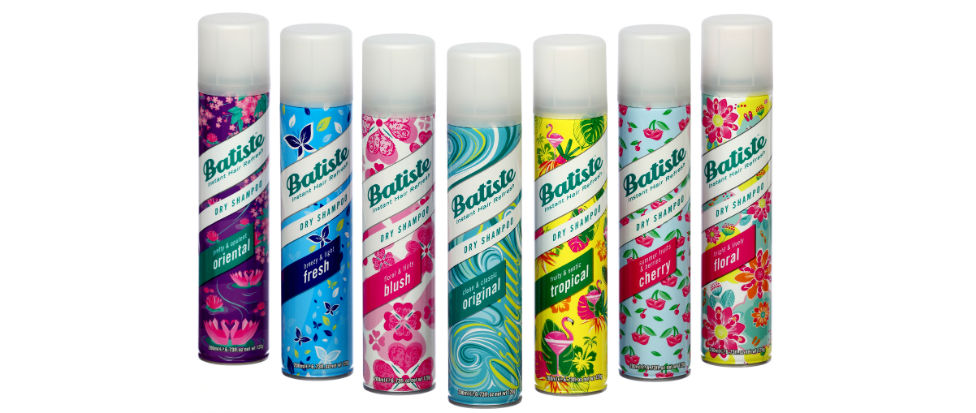 Then, spare two minutes to wrap a few sections of hair around a tongs. I promise it will instantly make you look more put together.
I've been using the ghd Curve Nocturne Soft Curl Tong, and I'll probably never use a different one again. Earlier today, we included it in our gift guide for hair tools - it definitely deserved a spot.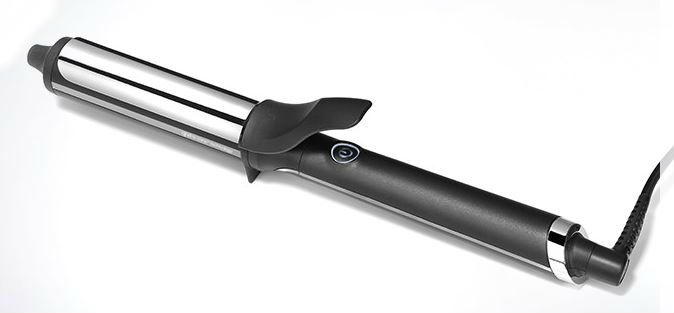 Advertised
Now, don't forget to drink loads of water, get a good night's sleep and be ready to do it all over again tomorrow.