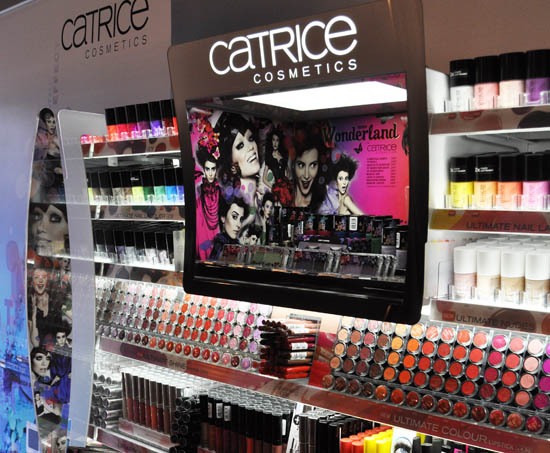 In the beauty brand Grand National, Catrice has just done some serious jockeying for position, and Gosh should be very, very afraid.
Lets face it, while there were definitely hot picks from the brand - its nail polishes were particularly strong - this German range was a bit - ok, a LOT - frumpy.  Very affordable, but nothing terribly exciting about it. However, Catrice has upped its game really successfully in terms of its offer and branding, and the new stands loaded with swish perspex packaging are rolling out nationwide now (for a location near you please read this post!) and you will want to indulge. Naturally the tiny prices help - nothing costs more than €6.99.
We've featured the brand a time or five on the blog but it's always had a low-key fanbase in Ireland. Now that it's getting some PR support you can expect to hear a lot more about it in the printed media too, I reckon. I'll get to some more in-depth product picks in a later post, for today lets take a look at the goodies on offer.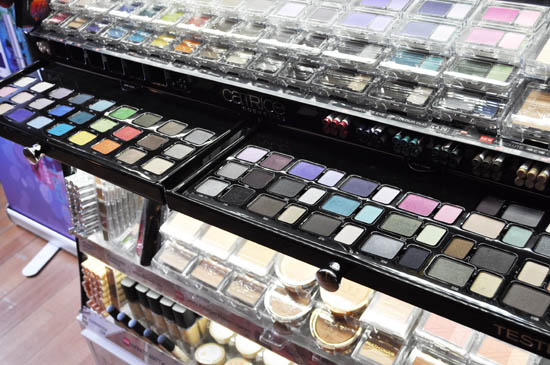 The shadow selection is fantastic (33 single shades, nine duos and four quads) and myriad: choose from glitters, mattes, satin, brights and darks, singles cost €3.29, duos are prices at €4.95 and quads come in at €4.49.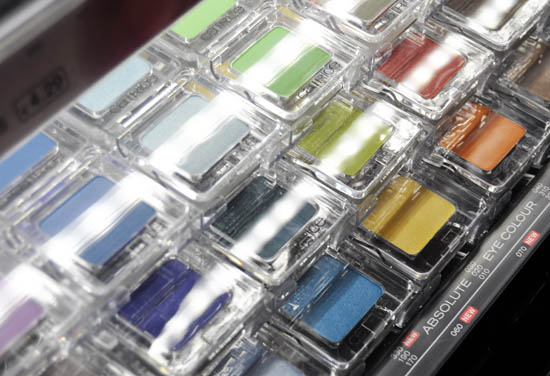 Packaging's a little Shu Uemura-ish, no? Similar to the packaging of the Blue Out To Sea shadow from last summer's trend edition, it also reminds me of the now defunct CK Calvin Klein shadow casings.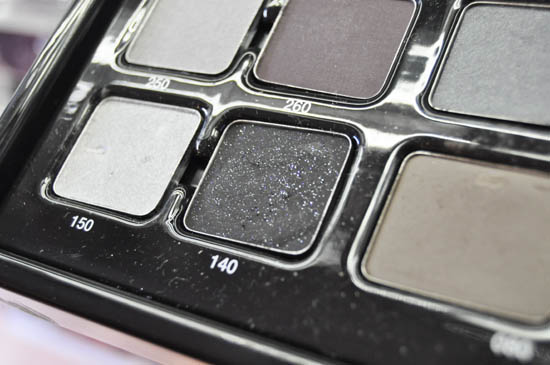 Some of the shades up close 'n personal.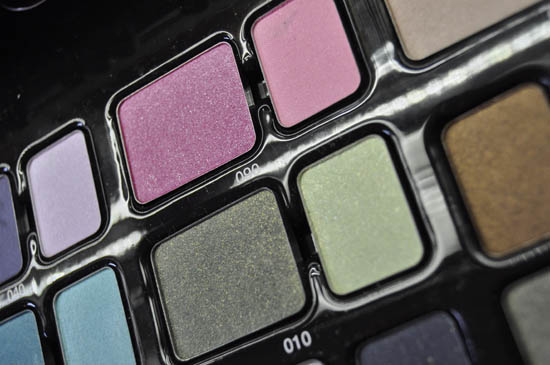 And some more of 'em.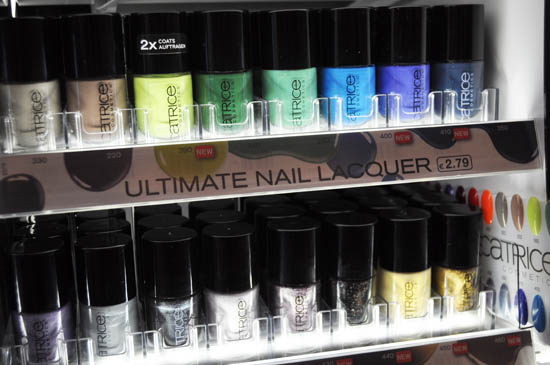 Nails are well catered for: four different varieties of polish finish offer about 25 choices, from €2.79 each. A bleedin' bargain.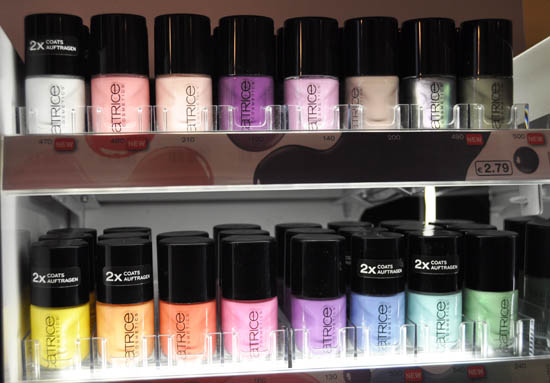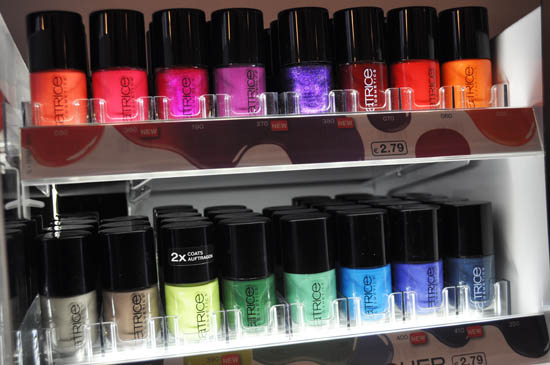 Advertised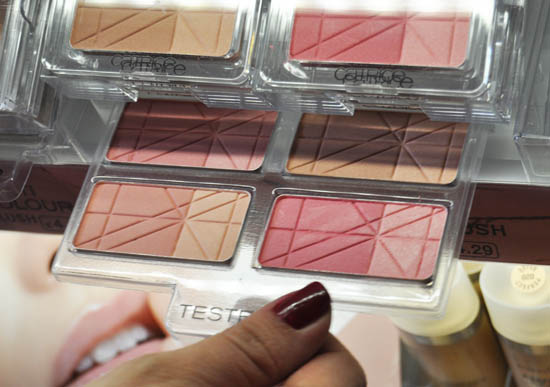 I spy a bit of Dior influence with the four-strong Defining Duo blush selection. These are matte/shimmer and cost €4.29.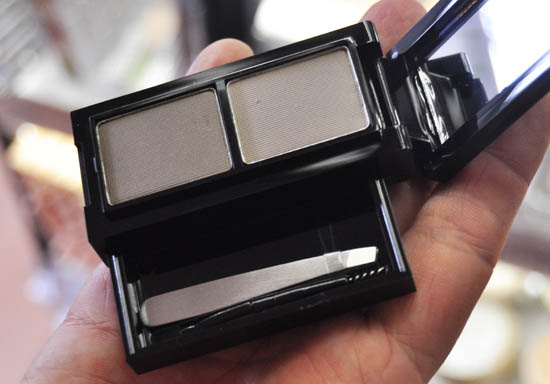 This little brow kit is just a few quid as well and contans powders, a mini-tweezers and a mirror in the lid.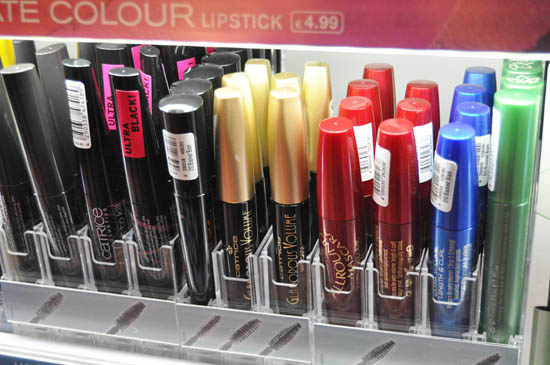 There are meeeheeelions of mascaras. Well, ok, 10 different types, I think. Prices, as always, are affordable - €4.99 is a typical tag.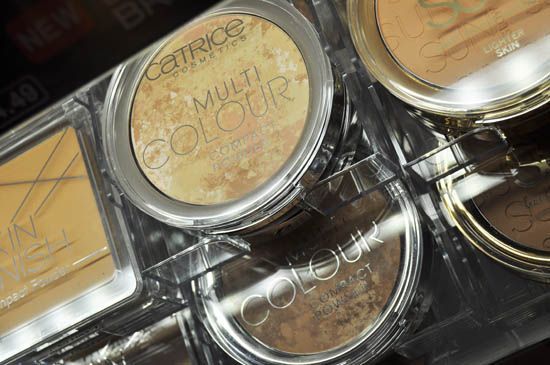 Being quite magpie-like, I sort of neglected to shoot any images of the foundation and concealers - well, hey, they don't really look all that exciting, do they? These caught my eye though: marbelized powders, could they give Mac's Mineralize Skinfinishes a run for their money? I intend to find out.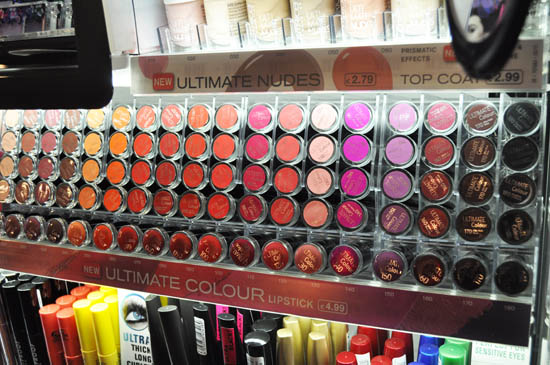 There's also a massive lippy offering, in Ultimate Shine (glossy, sheer) and Ultimate Colour (heavily pigmented, my kinda lipstick). These are €4.49 and €4.99 respectively, and there are 18 shades of each. I had to have a go of the Ultimate Colour ones, so here are some swatches: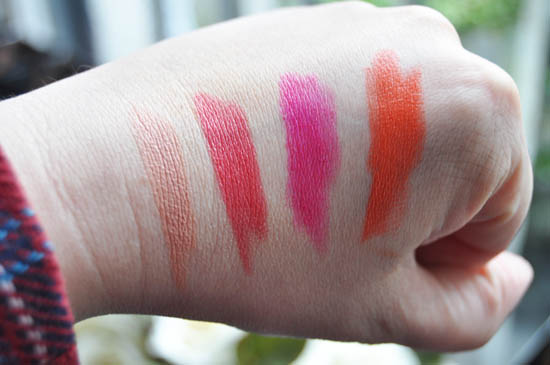 Not bad, eh?
And hey, I've saved the best for last: REALLY AFFORDABLE GEL EYELINER!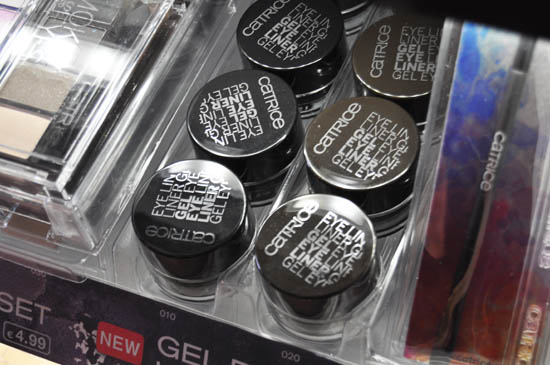 Yay! I nearly did a jig when I saw this. For too long we've been bemoaning the lack of affordable options for gel liner and now we've got three. Maybelline's fab one; Catrice is offering black and brown for €4.49 (and a Smashbox-alike angled brush for €2.99). The third? Essence is launching three shades too - black, brown and purple. More on that soon.
Advertised
So, that's a quick snapshot-based overview of what'll be landing at Dunnes, Penneys and pharmacies over the next wee while, again, check our Catrice stockist post for lots more info on locations near you.
There is a lot more product on offer too - you've really only gotten to see what caught my eye on what is a jam-packed stand. There are pencils, lash enhancers, foundations, eye primers, pencil parers, gloss and much, much more. If you get a chance, definitely check it out.