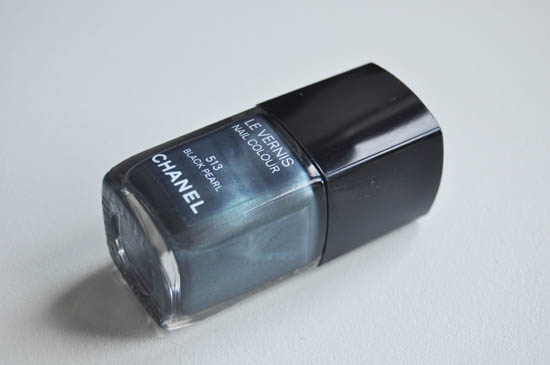 The dogs on the street know that Back Pearl, €21, from Chanel's SS11 collection, is the latest must-have, oh-I-will-not-cannot-live-without polish shade from the brand.
Much nicer to my eyes than the muddy Paradoxal, which I could definitely take or leave, this is along the same lines - a greyed out multi-dimensional shimmer that catches the light differently depending on how you turn the bottle. It's got sophisticated microshimmer and is dark enough to look elegant on nails.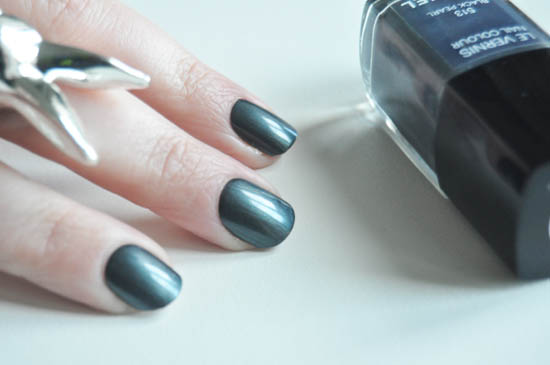 S'lovely, I really really like it. But I haven't really seen a dupe for it yet, though oh sure, there have been some suggestions: New York Lady's blog suggested Essence Multi Dimension in Must have and Saloule reckoned one of the new Models Own shades, Black Swirl, was a fit. But nah, to my mind neither is right, there's a lot of teal in Black Pearl that neither capture.
So I decided to see if I could recreate it myself, frankenpolish-stylee.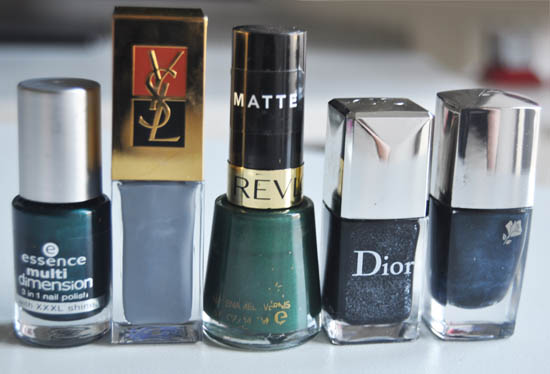 Digging through my polish box, here's what I picked for mixing: Essence Multi Dimension in All Access, YSL La Laque in Stormy Grey, Revlon Emerald City, Dior Vernis in Black Sequins and Lancome Le Vernis in Pop Petrol.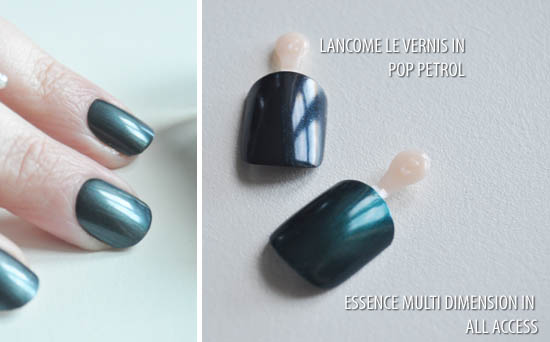 Before I even started to mix, I tried both the Essence and Lancome colours to see how they compared, as they were clearly the closest both in terms of tone and finish. While they're both great shades that will give you a similar result, neither's quite right, as you can see from the comparison with Black Pearl. I was pretty hopeful that mixing them might provide sexy results.
Advertised
NOOOOO.
Didn't work. In order to spare you a frankly boring series of pictures of minutely different nail swatches, here's some of my mixing experiments.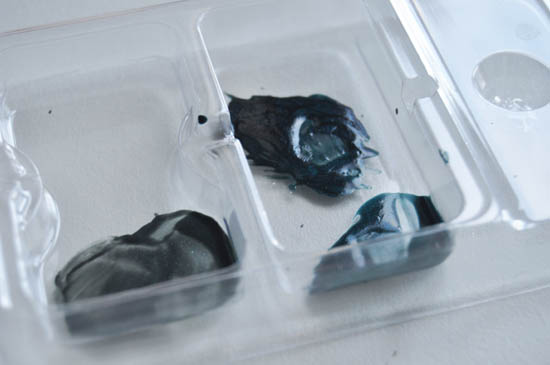 The two on the right are a varying mix of Essence All Access, YSL La Laque in Stormy Grey, Dior Vernis in Black Sequins and Lancome Le Vernis in Pop Petrol. Quite quickly though I realised that there is a lot more grey in Black Pearl than I'd bargained for, so a new approach had to be taken.
On the left, looking rather different, is a combined blob of Revlon Emerald City, Dior Vernis in Black Sequins and YSL La Laque in Stormy Grey. This mix surprisingly delivered the closest match I could manage from the bottles I had to hand.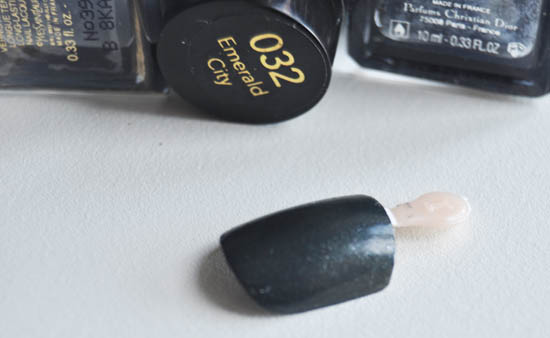 Painted on a Broadway, here's what I came up with. As you can see, it's only really half-right.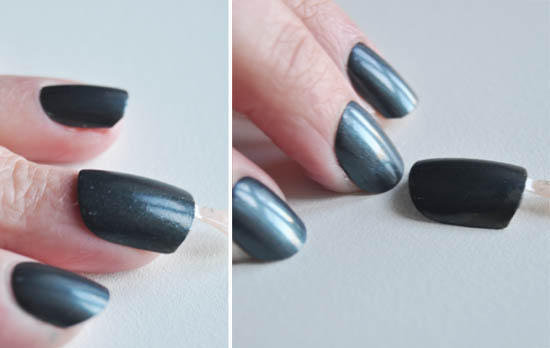 On the left, yeah, I could pat myself and my dupe on the back a little. Not a bad match at all. But once you change the way the light hits Black Pearl, my frankendupe falls flat on its one-dimensional arse. It's dull, it hasn't any of that lovely microshimmer Black Pearl's got - probably because I'm not a master polish formulator and I'm working with a limited palette of finishes.
Advertised
So, a fun experiement but I won't be expecting a call from Peter Philips any time soon. Can anyone put me out of my misery and suggest a real honest-to-goodness dupe for the shade?
Get Beaut.ie Delivered
Stay updated with Beaut.ie newsletters full of the latest happenings at Beaut.ie as well as great offers and things we think you might find interesting .