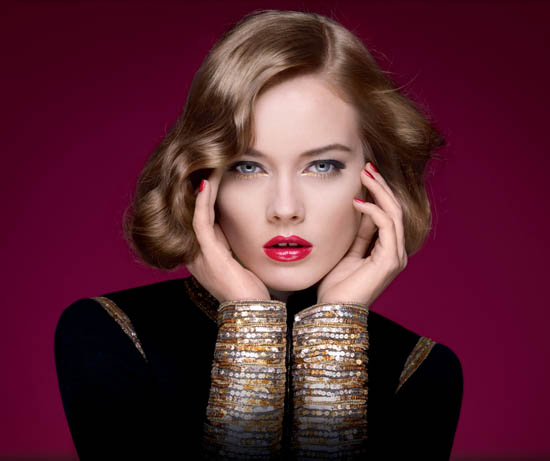 Another predictably lust-worthy collection from Chanel is incoming on November 4th and it's for Christmas (yes, sorry again, and yes, I do know it's still September).  Les Scintillances Des Chanel is the name of the lineup and it's all based around gold, black and red. Everything is limited, so if you want something, then you know the drill - get it on launch, because it won't hang about.
And I guess I better stop waffling and show you the pix, hadn't I?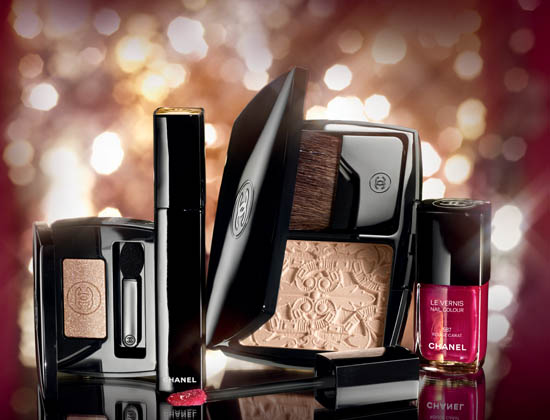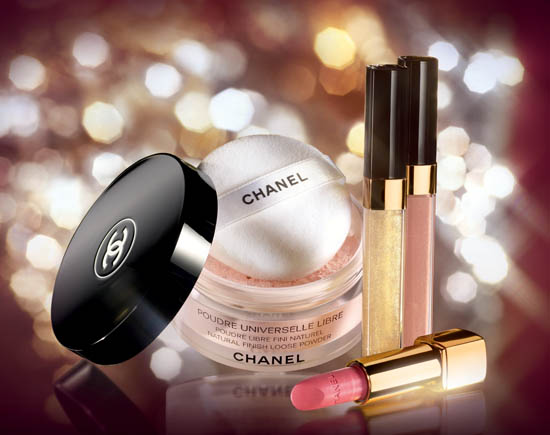 Mmm. Scrammy, eh?
Now, lets have an up close and personal look at the lot.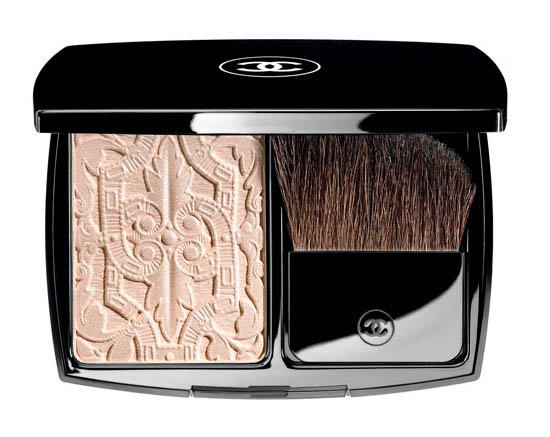 This is Lumière Sculptée Highlighting Powder, €55, and it's the undisputed star of the show. Inspired, apparently, by a belt buckle Coco Chanel herself once wore in the 1930s, it's a sheer, golden flecked powder. For face there's also Poudre Universelle Libre in Feerie, €41.50, a gold-strewn pink loose powder which you can see in the second of the collection shots above.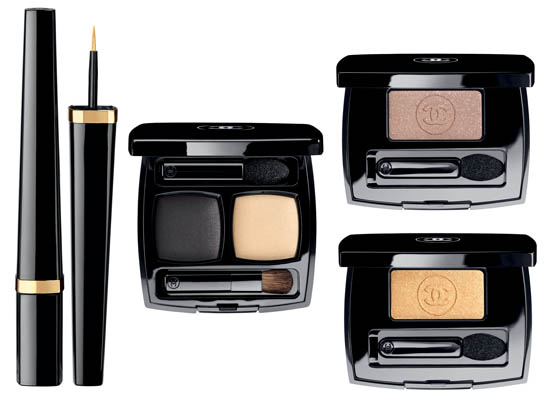 Advertised
One of the really exciting things for eyes is Ligne Extreme, €27.50, a golden liquid liner for use on the upper or lower lash line. Three shadows join it: Ombre Essentielle soft touch eyedshadow in Blazing Gold and Beige Lamé, €26, plus an Ombre Contraste Duo in Noire-Ivoire, €36.50. These shadow singles and duos have found much favour on the blog before - I love the duos and xgirl has much fondness for the singles.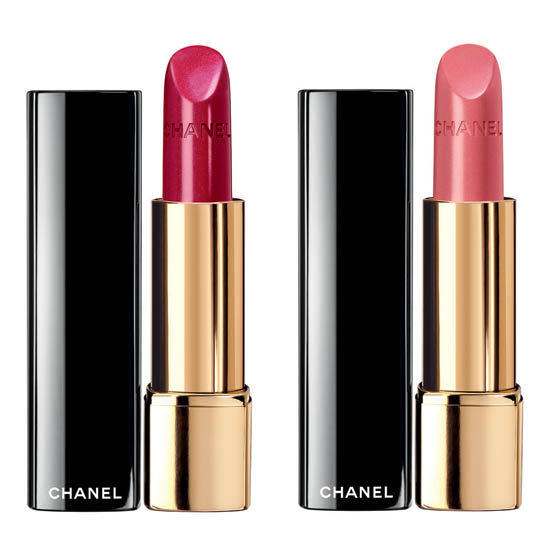 But that's not the end of it because there are six lip products too, including two Rouge Allure shades in Famous and Enviree, €30.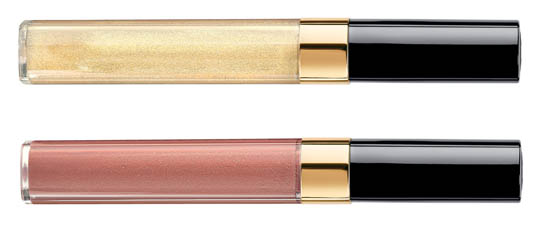 Plus two Levres Scintillante glosses in Sparkle D'or and Sweet Beige, €25.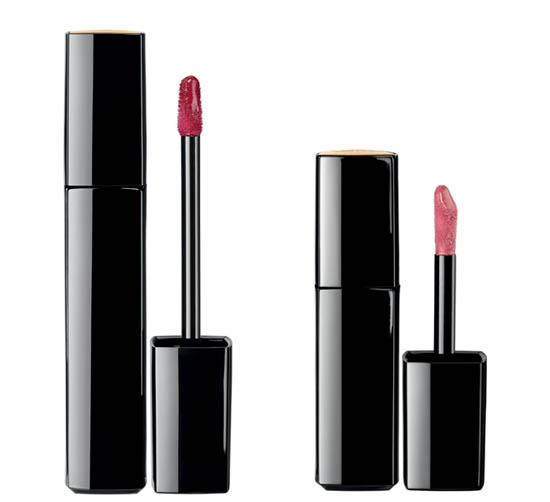 Last for lips are one of the excellent Rouge Allure Extrait de Gloss shades in Triomphal, €30 and one of the truly, madly, deeply brilliant Rouge Allure Laques in Empire, €32.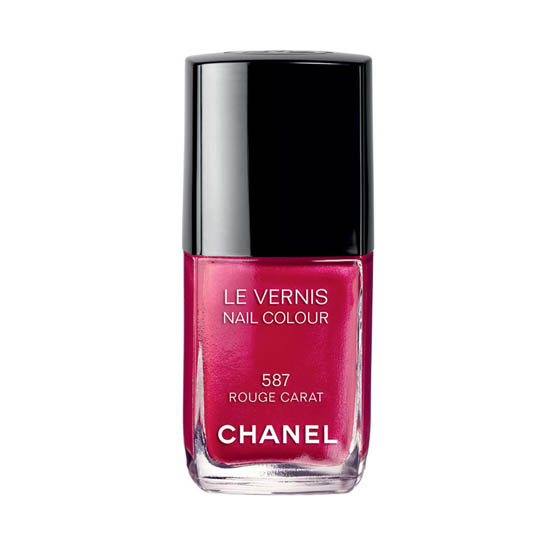 Advertised
And last, but definitely not least, is the Christmas Le Vernis shade. It's Rouge Carat, it's €21.50 and this pink-shot red has some golden tones too - perfect for the festive season, eh?
So, c'mere to me now, what are you coveting?