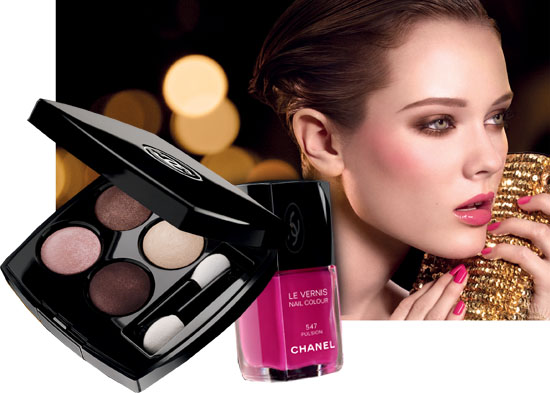 Yep, Christmas. Sorry!
While I am of the firm opinion In Life that no mention of the C-word should occur before Halloween is out, the business of beauty is a beast that ignores convention and has itself planned many moons in advance. And truly, these pix of Chanel's forthcoming Holiday Collection are just too nice to sit on until after the 31st.
Launching in Ireland on the 5th of November will be the following scrumptious delights. That's just one monthly pay-day away - so hey, get saving!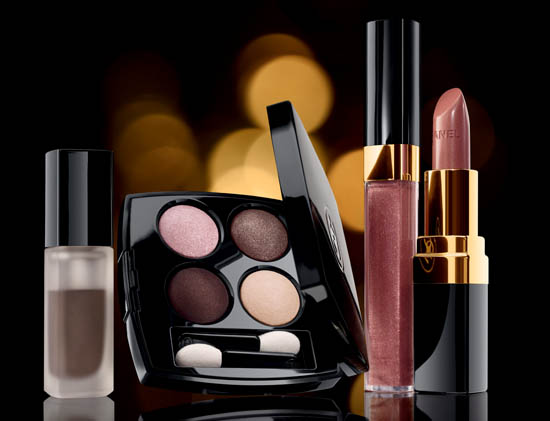 We've got Ombre d'Eau in Splash, €27.50. These are bi-phase liquid shadows that you need to shake to mix before you apply and they deliver a shiny, metallicy finish. Really unusual. Beside it is one of the brand's classic Les 4 Ombres. This is Tentation Cuivrée and it'll be  €45.50. We're gonna take a closer look at the lip products just below: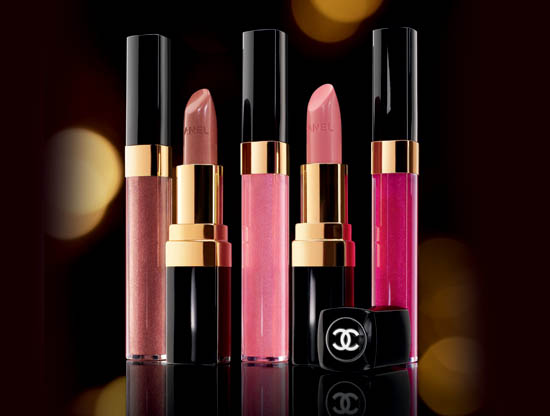 Threeglosses and two lipsticks are in-coming: we have Lèvres Scintillantes in Pleasing, Charming and Pink Pulsion for €24.50, and Rouge Coco in Patchouli and Magnolia for  €25.50 each.
Advertised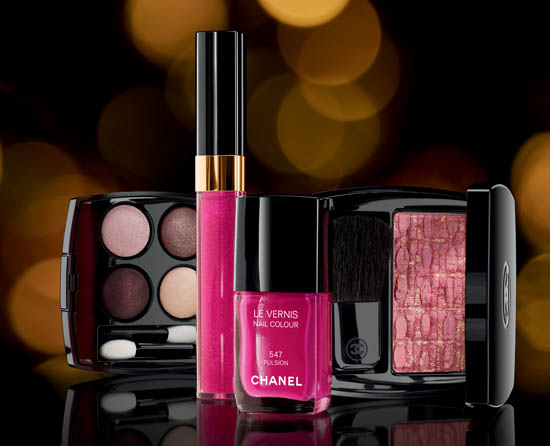 Other newbies include that gorgeous pink nail polish - oh trust Chanel to do it differently for the season, eh? It's Le Vernis in Pulsion and it'll be €21. We can also look forward to a new Les Tissages de Chanel blush in Tweed Fushia for €36.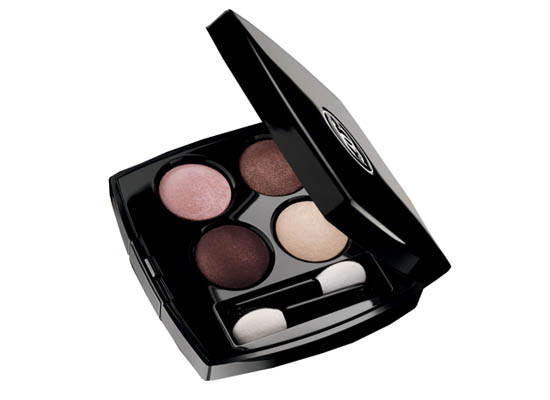 Here's a close-up look at Les 4 Ombres in Tentation Cuivrée. From a previous perspective of 'look don't touch' when it came to Chanel shadow quads, based on their immaculate presentation, I am slowly becoming a big fan of actually USING these and have gotten a lot of wear out of Enigma from the autumn Les Contrastes de Chanel lineup. This looks really wearable too.
There's just one more thing to take a look at right now and it's this fancy fella below: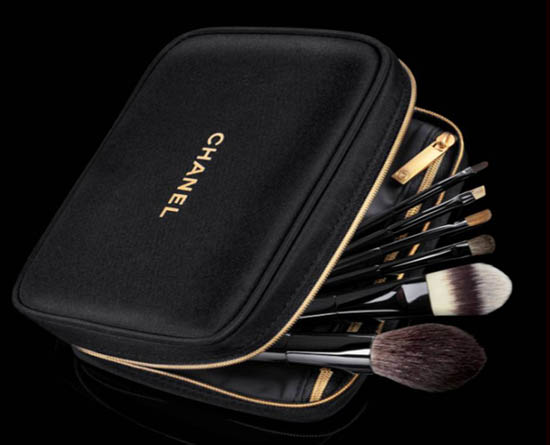 The Chanel mini brush set is €80, and includes six face and eye brushes. You'll get a foundation brush, powder and blush brush, angled eyebrow brush, eyeshadow brush, small shadow brush and a lip brush.
Advertised
What do you think of the collection? Any faves?