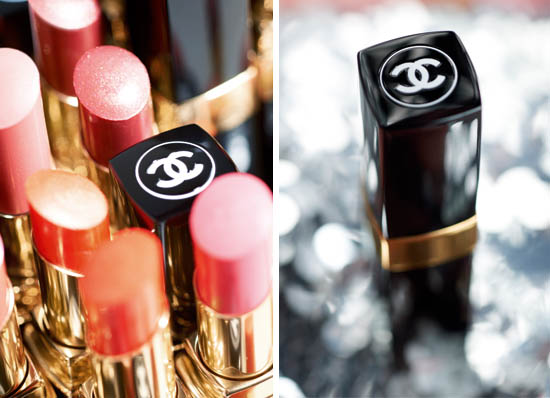 There's a rare thing that pleases me more than a new lipstick launch. Chanel add to the Rouge Coco stable from March 11th with Rouge Coco Shine, €26.50, an 18-strong lineup of sheer, glossy bullets which sit in that oh-so-trendy-right-now spot between gloss and lipstick.
Everyone's at it at the moment: Dior's got some, Poppy King's new foray for No7 is bang on the money, Shiseido's Shimmering Rouge fits the bill as do Lancome's forthcoming L'Absolu Nu lipsticks and Clinique's gorgeous-looking chubby lip colour pencils, both of which we'll take a look at soon.
But naturally enough, Chanel do it with trademarked elegance, glamour and a back-story. Each of the colours is named for an important aspect of Madame Chanel's life: Rebelle, a golden red, celebrates her refusal to conform to the social mores of her era and Deauville, a brown, is named after the location of her first shop.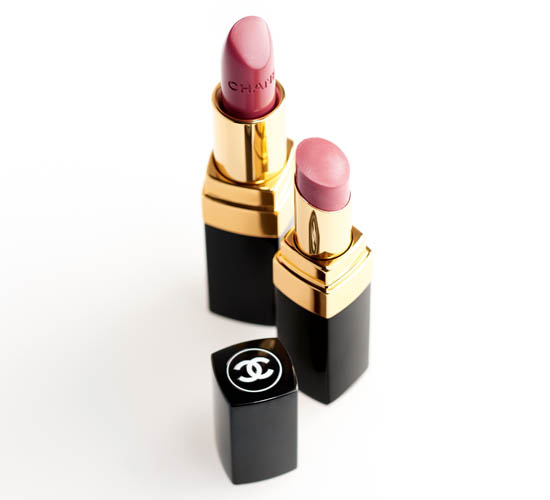 Mademoiselle, top and Boy, bottom
The biggest colour for the brand is Boy; it's the one they're expecting to top the shade charts. Named after Arthur 'Boy' Capel, her lover, this is a perfect companion to Mademoiselle, which is the most popular shade from the original 2010 Rouge Coco line.  They're both daytime shades; very wearable rosewood colours.
While Boy and Mademoiselle are very nice and all, they don't set my pulse racing. Sure, I like daytime pinks (should that be oinks?) and have a fair few in my own stash, but I want to see some colour.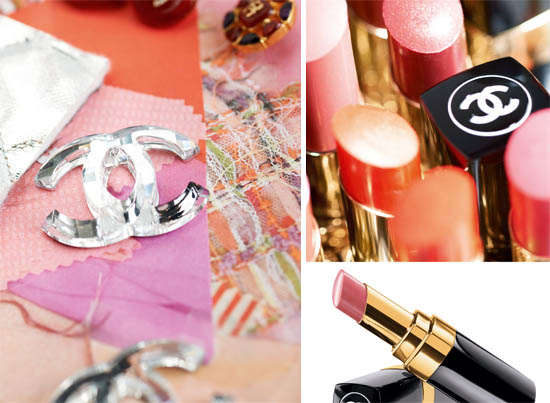 Advertised
And happily for me (and you!) there's lots. Peter Philips - Chanel's makeup maestro - was let loose in Uncle Karl's atelier, where the sartorial magic takes place. He took inspiration from the fabrics and colours and you can see some of that influence on the shades, which are divided up into beiges, pinks, reds and browns.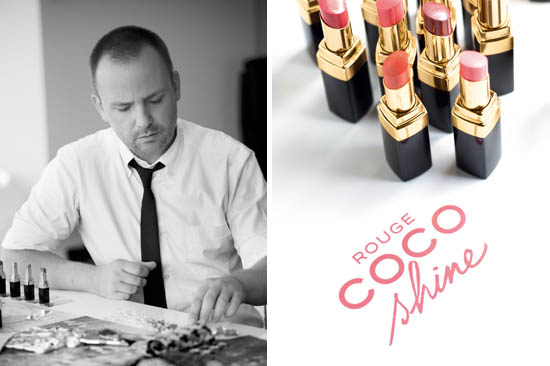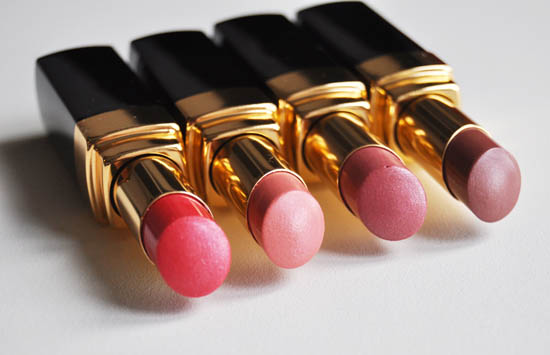 I was given one from each: left to right you're looking at Monte Carlo, a pinky red, Evasion, a creamy peach, Boy, the aforementioned rosewood colour and Deauville, a praline shade.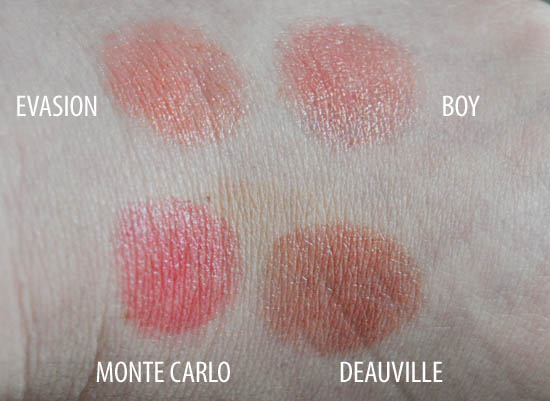 Here are the swatches: these lipsticks manage to be quite creamy for all their semi-sheerness, and there's lots of shine going on too.  As a result, they're very easy to wear - you don't have to worry about super-precise application the way you do with a matte opaque red, for example. Literally, slick and go.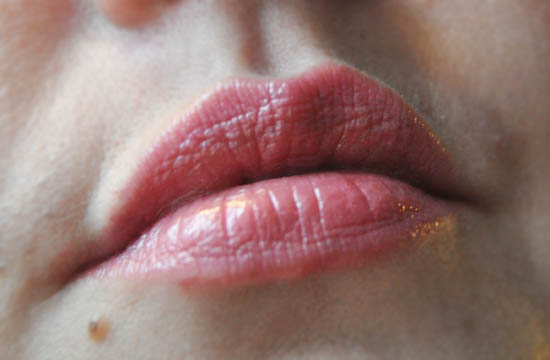 Boy on the lips
Advertised
Of course, that means longevity isn't going to be great, and yes, thanks to the loose texture and lots of slip, you'll be reapplying throughout the day. That's actually not a problem as far as I'm concerned. I'm not of the opinion that lipstick should last the day and if it doesn't, it's an automatic product fail. We use our lips and as a result anything very hard-wearing tends to be very drying. So I'll reapply with impunity rather than suffer a sore, flaky pout the next day.