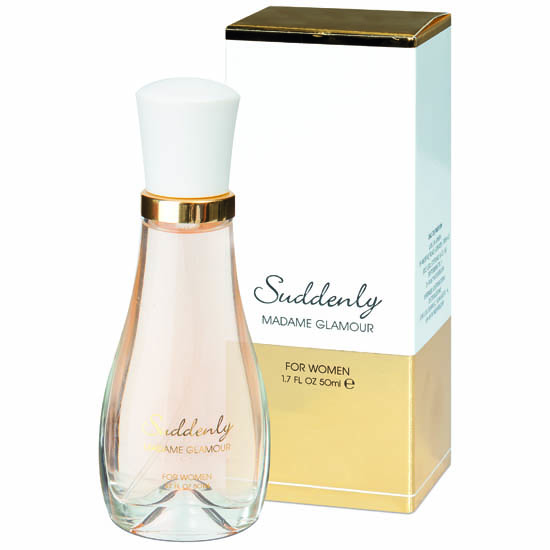 When the results of a new survey arrive in my inbocks I down tools, instantly stop what I am doing (in this case, applying a fresh coat of Mac's new Rare Exotic lippy from the Posh Paradise collection; very nice)  and this is because I BLOODY LOVE A SURVEY.
This one, as it turns out, is pretty gobsmackingly gas. In the UK, Lidl, (or Lidls, as someone I know calls it which makes me want to explode with fussiness)  asked the Perfumer's Guild to conduct two independent blind testing consumer panels of 50 women each on its own-brand Suddenly Madame Glamour scent (€3.49) versus Chanel's Coco Mademoiselle (€much more expensive).
The results? 90% - or 90 burds - decided that Lidl's Suddenly brand was the way to go, voting it their favourite. Why? The budget supermarket says it's because of the notes used. Independent fragrance consultant John Bailey attributes the perfume's appeal to its "fresh citrus and floral notes merging to an alluring, exotic oriental accord."  He goes on to describe it as a " timeless, affordable, and classic fragrance ."
Advertised
I have an inkling myself of the reason but will wait till I get a schniff of it - apparently we may get one to sample. But there you go now, girls: thrun out your Chanel and off you get to a Lidl on December 5th when the dubiously-named Madame Glamour perfume will be hitting wooden palettes. I can't even say shelves, which diminishes the allure somewhat. Still, for €3.49, do you care?
What do you make of the findings, and will you be popping some in your basket along with a glue gun, some Pepperami and a giant pack of bogrolls?