 What says Valentines day to you more than flowers, large diamond sparklers and champers? Chocolate of course! So lets get seasonal and see what's out there in chocolatey beauty land.
Handily, HQhair.com is a veritable treasure trove of Cadbury style goodness. Fancy some chocolate conditioner? Yep - they have it. Mint choc chip body wash - uhuh. White chocolate body shimmer? Check!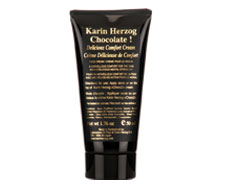 The Karin Herzog range seems to have been designed with decadence in mind. There are chocolate moisturisers, chocolate cleansers and chocolate oxygen treatments. Prices are pretty steep - but hey, that's ok, cos he's buying, isn't he? The Chocolate Cleanser is €46.25, The Choco2 Oxygen Treatment is €76.50 and the Chocolate Moisturiser is €57.50.
'Slebs love this stuff - including, er ... Elton John and... um, Renee Zellweger. BUT! lovely Kylie is also a fan, as is Cameron Diaz. The entire range is 100% hypoallergenic and 70% of it is also preservative free - oh words we like to hear at beaut.ie.
Cult brand Bedhead can give us "massive hair repair treatment" with their Chocolate Head deep conditioning treatment. It's perfect for dry, damaged and chemically treated hair, and will set you back €15.75.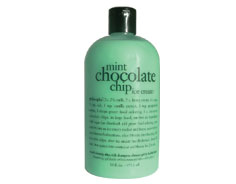 Kings of fab scents, Philosophy won't disappoint either. Their Mint Chocolate Chip showergel is quite literally that old cliche, good enough to eat. I bet it smells divine too.
Advertised
But maybe mint isn't your Cupan Tae O'Toole? What about double rich hot cocoa then? It's an ultra rich 3-in-1 shampoo, body wash, and bubble bath. MmmmmmMM. Philosophy products are gorgeous, and they'll dress up any bathroom, no matter how drab. These two will set you back €23.25 but you do get nearly 500mls for that, which isn't too shabby at all.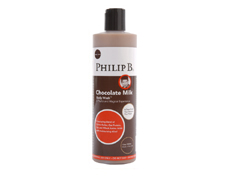 Lastly, look at this little beauty - it's from Philip B, whose products apparently have had such amazing healing results that the brand is now being recognised by the US medical community. Oooh.
For our chocolately purposes their Chocolate Milk Body Wash is perfect - and it contains ingredients like Cocoa-Butter, Oat Protein, Oat and Wheat Amino Acids and Aloe. Such yumminess will cost you €36.75.
That's more than enough chocolate mentions I think - I'm really hungry now...