 It's been around for donkey's years (well 32 to be precise - read how it got blinged up for its 30th birthday)  but I hadn't tried it until my last relationship with a Smashbox primer went down the drain.  I really have to use a primer because my foundation wouldn't last the day if I didn't and after using this one, I have to say I'd never go back.  I know that Beauty Flash Balm is marketed primarily as a radiance booster,  but for me its mattifying effects are the reason I first fell in love with it.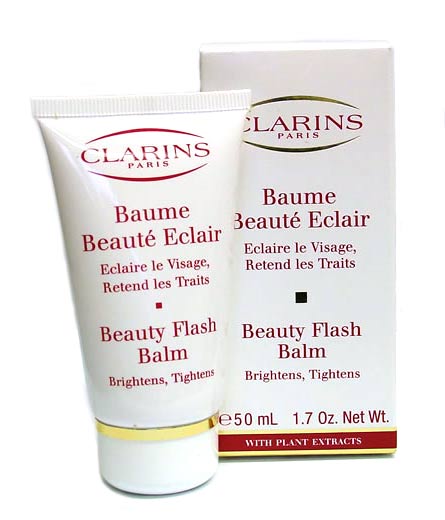 I used to have a love/hate relationship with primers, until I used Clarins Beauty Flash Balm.  I adore Clarins skincare products: I think they're incredibly gentle on the skin thanks to all the natural ingredients that go into them, they smell absolutely gorgeous too and this product was no exception. I found that the main problem with the stack of other primers that I had tried and tested before was that they weighed my skin down, making my combination skin go extra oily and blocked my pores, causing me to break out.  I had none of these problems with Beauty Flash Balm however: it behaved exactly as it promised it would.
This product really does brighten, tighten and is suitable for all skin types.  Olive and Witch Hazel extracts help smooth the skin's surface, ideally prepping the skin for your base application and helping foundation stay put for hours.   Beauty Flash Balm really is a radiance booster: after using it for just over a week, my skin looked much brighter in the mornings.  I decided to just use it under my make up without a moisturiser too as it magically removed the dry patches that I'm prone to. Use it as a mask too if you like for an extra boost.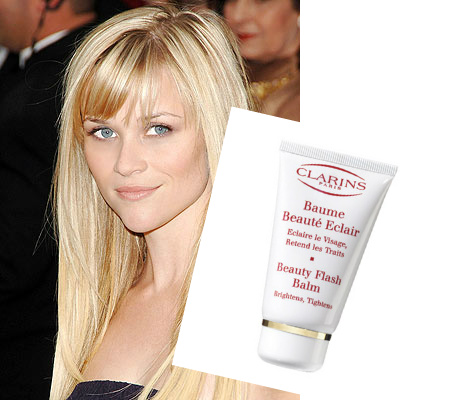 Application tips
I found the application to be the trickiest part – after your skin is prepped and ready to go, you just need to apply a thin layer to your face – do not rub it in completely as you would your moisturiser because it's supposed to sit on the skin, rather than be completely rubbed in.  This bit is important: you must have your foundation ready to put on the second the Flash Balm is on; if the balm disappears off your face it won't do its job correctly. It may take a couple of goes to get the application right, but once you do you'll be flying.
Advertised
The big issue I have with this is that brilliant as it is, it's expensive. I paid €35 for mine and even though it will last weeks given the small amount you need to use each day, I'd advise you to get a sample first to make sure you like it.
There's a reason Beauty Flash Balm is a cult product and loved by Madonna, Demi Moore, Kylie Minogue, Reese Witherspoon, Kate Moss, Cindy Crawford and tons more celebs - it's fantastic and for me an absolute beauty must have.
Have you used and loved Beauty Flash Balm? Or have you tried it and not got on with it? Let us know in the comments below!