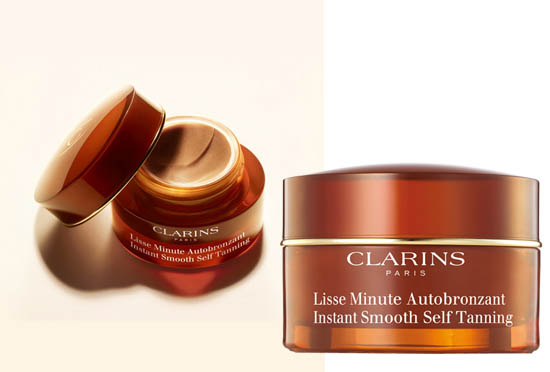 Chunky heavy glass jar and smooth brown dense cream - first impressions of this pot of wonders are great.
And make no mistake: it is a pot of wonders, I've never used a product like this before.  More like a primer than a traditional bronzer or face tan, this cream is packed with silicones which means it glides over skin.  And just like Clarins other standout face perfectors and primers, it instantly smooths skin - reducing the look of pores and sort of 'filling in' lines.  Like a posh Pollyfilla - but a light golden one.
Advertised
I am loving this stuff.  I took it with me on holidays and didn't really know what to expect of it or how exactly to use it  - but here's what you do.  Apply it over all your normal moisturiser and sunblock - it will instantly smooth your skin and give you a sunkissed look.  You can apply as much or as little as you like and it actually builds up colour as you use it every day.
I can see this becoming a cult product and it's sure to be a big hit this summer.  €25 from Clarins counters now.